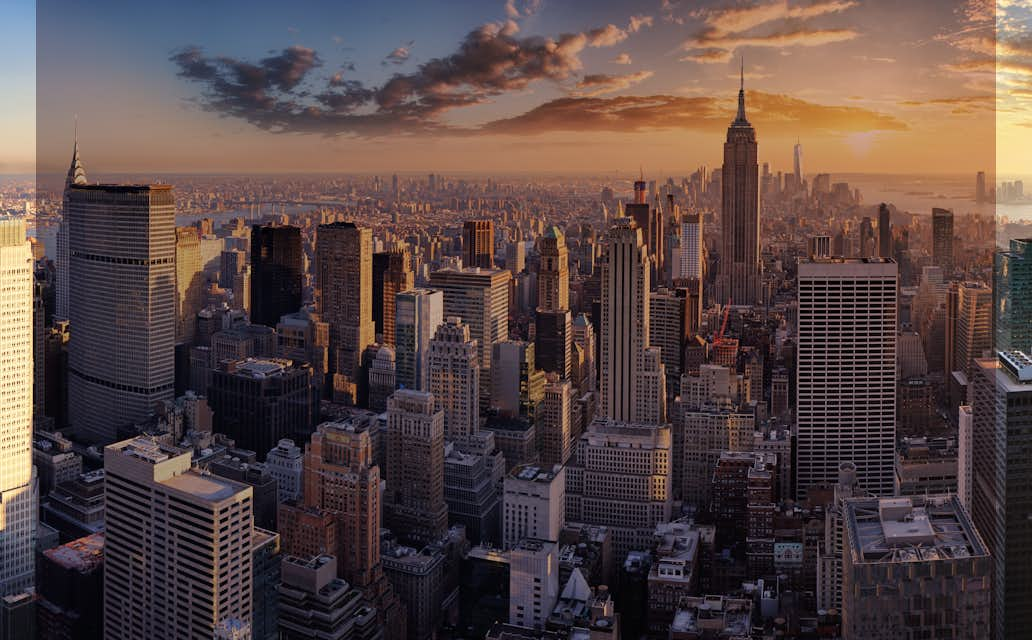 Study in the USA
Everything you need to know about studying in the USA as an international student.
Why study in the USA?
The United States' university system is renowned for its student experience as well as the quality of its programs and ground-breaking research. The US has a long history of international students choosing to study there, and most universities have a strong international student support system, ensuring you're getting the most from your time there.
University life in the USA has a strong focus on societies and sports — universities encourage students to get involved and create facilities to ensure they can make the most of their time on campus.
The US is a good choice for students wanting to improve their English skills.
Search for a university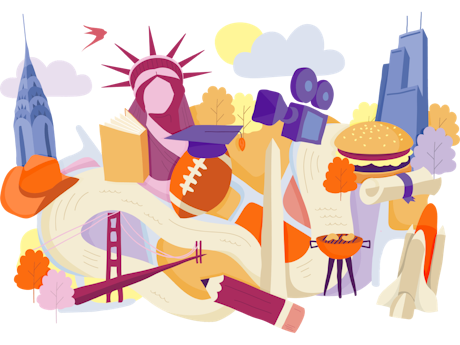 What are the best programs in the USA?
If you're looking to do a bachelor's program, the average amount of time needed for completion is around four years. The curriculum of many undergraduate programs is based on a "liberal arts" philosophy in which students are required to study courses from a range of subjects to form a broad educational foundation and choose a major to focus on for your last two years of study. However, more career-specific degrees exist such as business, medical, or engineering.
Whether you're looking to study for a bachelor's, master's, PhD, or MBA in the USA, Studee can help you find the perfect university for you.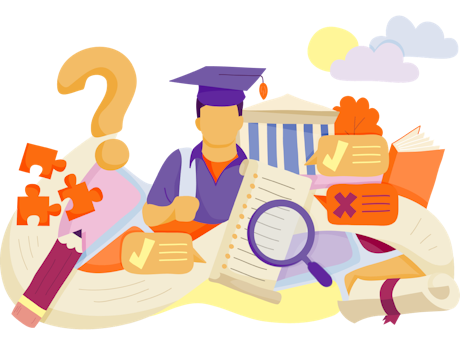 How Studee can help you
University & program search

Find the right program for you and your career aspirations

Application guidance

We'll get you to the right place to start your application

Visa & travel advice

Get help after application, all the way to your first day at university
Our team of advisors is ready to support you at every step of your study abroad journey.
Our services are 100% free for students like you because we're funded by universities.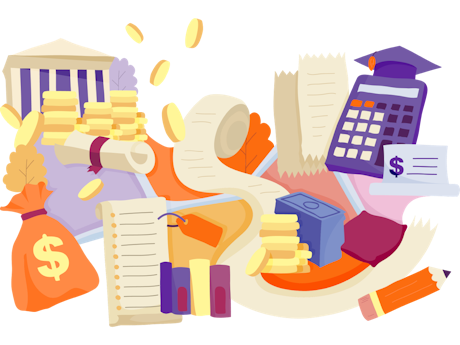 What is the cost of studying in the USA?
University fees in the USA range between $25,000 - $35,000 dollars per year depending on your specific program and whether or not the university is public or private. Living costs can vary dramatically depending on your chosen state and city.
Student reviews for the USA
Central Washington University

Accounting

What's it like to study in the USA?

CWU at Des Moines is very pretty and a safe place. I do really love it, looking inside the campus, the classrooms are small and clean, bright andthe sun shines from the windows into the class, and many trees outside. I also have one time visited CWU at Sammamish for taking one in-person class, and I really loved it. The staff was very nice showing me directions inside the campus to avoid getting lost. But, the circumstance of the campus was not quite big, and that was what I loved because I did not want big location of the campus; it was kind of difficult to me finding the classes especially at the first day of quarter.

Berkeley City College

Mathematics

What's it like to study in the USA?

As from Berkeley, the US follows the same thing. The travel links around the country are also well linked.

Indiana Wesleyan University

Physics

What's it like to study in the USA?

I love studying in the United States. This county has vast opportunities for people of all background. Different parts of the US are also very different from one another. One could experience the hot and humid weather of Florida and then travel to another section of the country to experience snowy mountains. I traveled to Los Alamos New Mexico once for an experiment that our research team was performing. The landscape in that part of the country was gorgeous.

Berkeley City College

Computer Science

What's it like to study in the USA?

Very satisfying, lot of diversity in the country, which makes foreigner more welcomed, and the mixture of the urban city and natural view is very remarkable. As a person who was living in the metropolis of Seoul, a city you seldom sees trees or natural park. Having a big park just around the corner is very refreshing.

Indiana Wesleyan University

Nursing

What's it like to study in the USA?

It's really nice. I feel loved and accepted by the people I associate with. I have been to different states and everyone acts differently everywhere. But in a nutshell, the people here can be nice. I think a major part in this is because I am surrounding by church people. So I get that loving feeling all the time.
Moving from a third world country to a first world country the biggest challenge was that driving is a priority. Depending on the state you are in, driving is a necessity. The roads here are a lot different than what I am use to but with practice it feels better.
Key facts
16 million

Student population
Where can you study in the USA?
Every state has something different to offer: whether you want beaches, national parks, or sprawling cities, you'll find it in the US.
New York and California are popular choices for university students, but they can be some of the most expensive places for living costs.
What are the requirements to study in the USA?
Qualifications
Proof of secondary school completion is necessary for US university admission. If a university doesn't believe you meet the requirements necessary they may offer you a pathway program. This means completing an English language course or associate degree before moving to your chosen degree.
English language tests
If you're wanting to study in the US then take a TOEFL iBT test, as this is the most popular method of academic language testing in the US.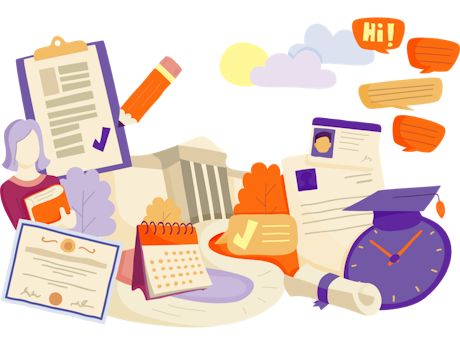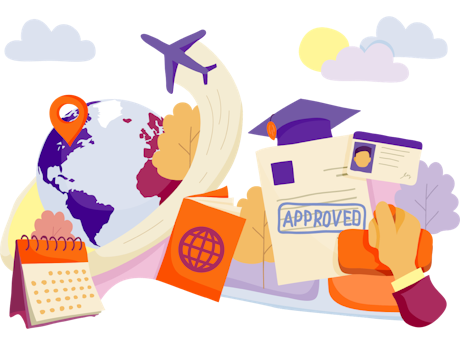 USA student visa
You'll need an F1 student visa to study as an international student in the US.
Although your student visa is for a full time undergraduate or postgraduate degree, you generally won't be able to work during your time as a student. In some cases work on campus may be granted, but you shouldn't rely on this possibility.
USA student visa requirements
How to study in the USA
Choose a university and program in the USA
Ensure you can meet the specific requirements set by the US university and take any necessary English tests
Create an account with the university to fill in an online or printed form. Submit your application which will include sections such as personal data, educational background, and a letter of intent
Submit supporting documents which may include translated and official transcripts, test scores, and bank statements
Pay any application fees if necessary
Receive notification of an offer
Accept your offer and pay any deposits or fees to secure your place
Arrange for your F1 visa
Alternative countries to consider