Study in the USA
Get a fully personalized list of programs in the USA that match your eligibility and aspirations.
See all programs in the USA
Why study in the USA?
The United States' university system is renowned for its student experience as well as the quality of its programs and ground-breaking research. The US has a long history of international students choosing to study there, and most universities have a strong international student support system, ensuring you're getting the most from your experience.
University life in the USA has a strong focus on societies and sports — universities encourage students to get involved and create facilities to ensure they can make the most of their time on campus.
The US is a good choice for students wanting to improve their English skills.
Search for a university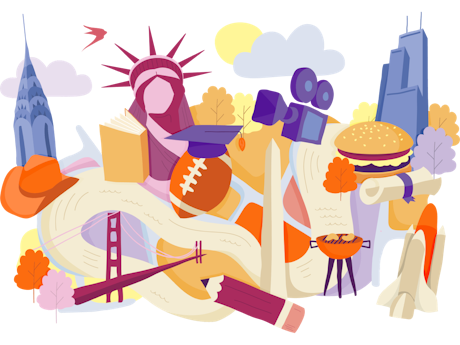 What are the best programs in the USA?
If you're looking to do a bachelor's program, the average amount of time needed for completion is around four years. The curriculum of many undergraduate programs is based on a "liberal arts" philosophy in which students are required to study courses from a range of subjects to form a broad educational foundation and choose a major to focus on for your last two years of study. However, more career-specific degrees exist such as business, medical, or engineering.
Whether you're looking to study for a bachelor's, master's, PhD, or MBA in the USA, Studee can help you find the perfect university for you.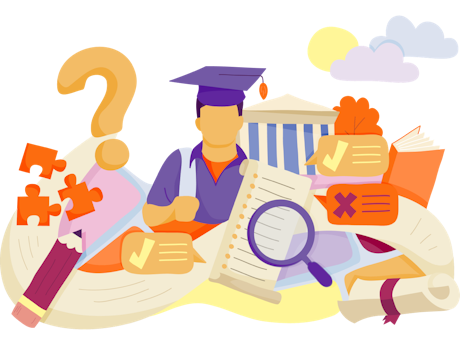 Find your perfect matches
We'll find you the best programs based on your aspirations and eligibility.
Quick and easy
It only takes a few minutes to get a fully personalized list of programs.
No catches
Get your full results without having to provide any contact details.
How Studee can help you
Find your best matches

See programs that best match your eligibility and aspirations

Application guidance

We'll get you to the right place to start your application

Visa & travel advice

Get help after application, all the way to your first day at university
Our team of advisors is ready to support you at every step of your study abroad journey.
Our services are 100% free for students like you because we're funded by universities.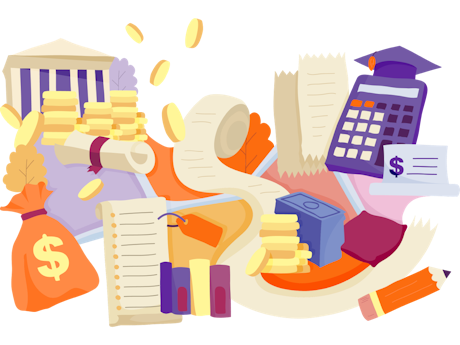 What is the cost of studying in the USA?
University fees in the USA range between $25,000 - $35,000 per year depending on your specific program and whether or not the university is public or private. Living costs can vary dramatically depending on your chosen state and city.
Student reviews for the USA
College of Staten Island

Social Studies

What's it like to study in the USA?

Good island and nice people here but climate changes rapidly.

College of Staten Island

Healthcare Management

What's it like to study in the USA?

I love the US. It's always a dream land and land of opportunity. For me it is a place where all my wishes came true. I love it.

College of Staten Island

Communication

What's it like to study in the USA?

Staten Island was very calm and very safe. If you go to Manhattan or Brooklyn, there is nothing you can't buy, so it was a very nice environment.

College of the Canyons

Finance

What's it like to study in the USA?

I'm studying in America, this is a very good country. I have been to San Francisco and Los Angeles. The scenery here is really good. The weather is very good, the air is good, and the university is very good.

Portland Community College

Civil Engineering

What's it like to study in the USA?

The USA is a great place to meet people from different parts of the world. From my experience I have been to California, San Francisco, Las Vegas, Seattle, and here in Oregon. I have met friendly locals, people who will take the time to guide you if you feel lost or will be just nice with you and sometimes would like to get to know you and become friends. I can tell from a personal anecdote. It feels so great to make connections, and sometimes the language is not a barrier. Because I speak Spanish I have had the chance to talk with locals in my language at least to say Hi! or How are you? It feels so great when people want to know more about your culture.

When traveling I like to have different experiences, and I have had the opportunity to take a plane from Portland to San Francisco and travel by car to California, Las Vegas and Seattle. Both experiences were awesome. If you want to travel by plane you will save time, but if you travel by car you will save money as you can experience the trip in a different way. You can stop in rest zones, or go to a camping zone, or pay for a hotel when you get to your destination. Either way you will find it as a new adventure.

Key facts
16 million

Student population
USA student visa
You'll need an F1 student visa to study as an international student in the US.
Although your student visa is for a full time undergraduate or postgraduate degree, you generally won't be able to work during your time as a student. In some cases work on campus may be granted, but you shouldn't rely on this possibility.
USA student visa requirements
How to study in the USA
Choose a university and program in the USA
Ensure you can meet the specific requirements set by the US university and take any necessary English tests
Create an account with the university to fill in an online or printed form. Submit your application which will include sections such as personal data, educational background, and a letter of intent
Submit supporting documents which may include translated and official transcripts, test scores, and bank statements
Pay any application fees if necessary
Receive notification of an offer
Accept your offer and pay any deposits or fees to secure your place
Arrange for your F1 visa
Alternative countries to consider