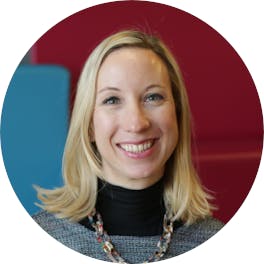 Dr Leslie O'Toole
Dr Leslie O'Toole says
Simmons University has an incredible central location in Boston, ranked the #1 student city in the USA, so you can enjoy the attractions of this famous and historic city. As a student at Simmons, you'll get a membership to the Colleges of the Fenway (COF). This means you join a network of 20,000 students and can attend classes and social activities at 4 other neighboring colleges.
The Simmons Kaplan Women's Leadership Scholarship is a unique opportunity open to aspiring women leaders around the world: a 50% undergraduate tuition award, worth $80,000+ over 4 years. If you are interested in developing leadership skills, Simmons offers an inspiring and intimate environment to study your degree. With small class sizes, an 8:1 student-faculty ratio, and a supportive women-centered undergraduate community, you'll experience an empowering leadership education.
You'll receive expert support and advice from the moment you get in touch, making the application process easy and straightforward. Once on campus, international students can look forward to finding additional support as they adjust to a new culture, educational system, and city. The Center for Student Success provides dedicated international student services, as well as academic advising, writing support, tutoring, and career education.
Simmons prepares women leaders, making it the ideal place to learn and thrive. You will have the opportunity to build your confidence and gain real-world experience as part of your degree. 91% of our graduates are employed or in further studies within 6 months of graduation. It's also important to note that graduates of women's colleges, in general, have great success.