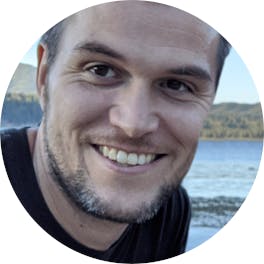 Dr Sean Cochran
Dr Sean Cochran says
CSU Long Beach offers students the natural beauty and climate of Southern California in a safe, suburban environment and the rich cultural offerings of the greater Los Angeles region.
More than 3,000 international students from 100 different countries already call CSULB home. CSULB provides an exceptional student experience through nationally recognized academic programs and personalized support services.
Students at The Beach benefit from dedicated and award-winning faculty mentors on a campus that emphasizes research, student success, and creative activity. Surrounded by the best that Southern California has to offer, CSULB is an ideal place to live, learn, and discover!
CSU Long Beach doesn't just have a large beautiful campus; it is a diverse and welcoming community. With such a diverse student profile, international students have often told us that at CSULB they feel like they completely belong.
I don't think that anything else can be better or more likely to help students succeed than knowing you belong to a community that supports your growth and success.
CSU Long Beach has amazing facilities, including a popular recreation center, on-campus banks, restaurants, convenience stores, coffee shops, and even a movie theater and bowling alley!
In addition to the fun and convenience of our campus facilities, students will also find a wealth of resources and supportive services, including academic counseling and tutoring, health services, and more.
CSU Long Beach has ranked well nationally on social mobility indices. Our students engage in hands-on learning and many go on to participate in internships at one of the many opportunities available in California, one of the largest economies in the world.
We love to share about our successful alumni, both American and international.