Discover the perfect university for you
We make it simple to find, apply and enroll at universities abroad
Find the programs that best match your eligibility and aspirations: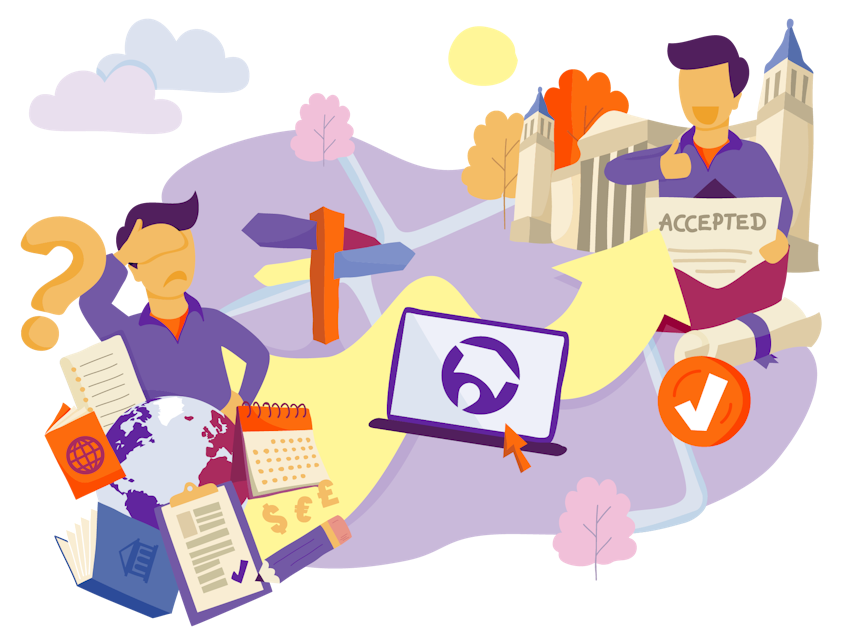 Our services are 100% free for students because we're funded by universities
Choose from hundreds of top universities in 30 countries
We'll compensate for the CO2 of your flights by planting trees in your name when you enroll
How Studee can help you
Find your best matches

See programs that best match your eligibility and aspirations

Application guidance

We'll get you to the right place to start your application

Visa & travel advice

Get help after application, all the way to your first day at university
Our team of advisors is ready to support you at every step of your study abroad journey.
Our services are 100% free for students like you because we're funded by universities.
Trees for degrees - The one million trees project
When you enroll through us, you become part of a new movement to help reduce the environmental impact of international student flights. We'll donate to Plant-for-the-Planet, who plant trees on your behalf. These trees contribute towards absorbing the CO2 released into our atmosphere, which helps to protect our climate and the planet.
Find out more about trees for degrees
We match students with
universities all over the world
Over 400 universities in 30 countries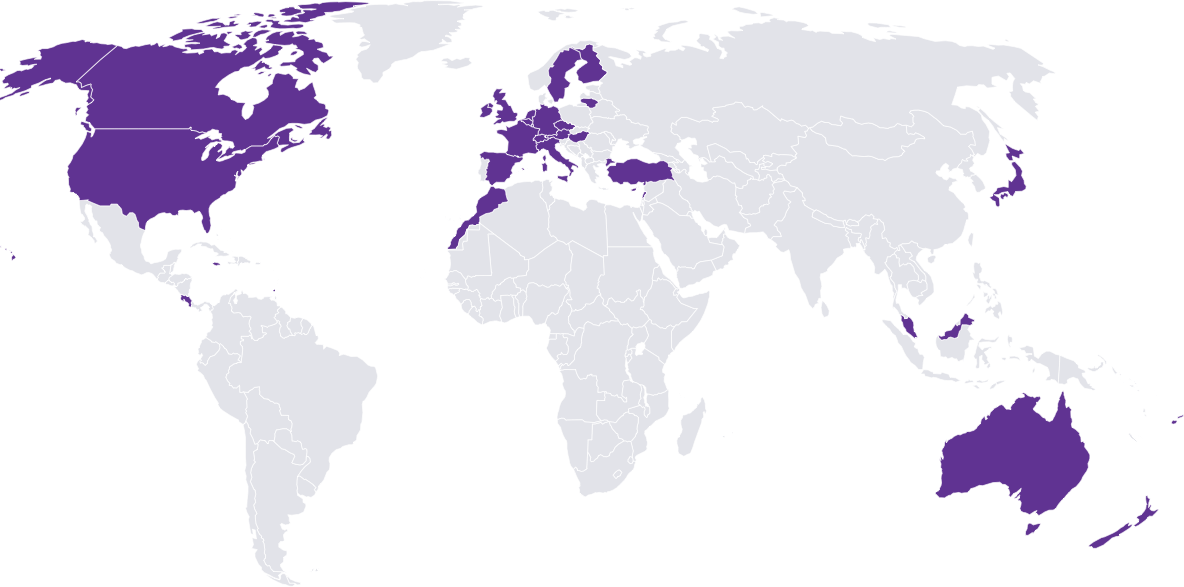 180,000 international students started their journey through Studee

Jovana Andjelkovic

Serbia

I have an excellent experience with Studee especially with my coordinators Cecilia Piedra and Michael Galarza. They were there for me from the being till the end during the whole process even when I was applying for my visa! They were always responding to my emails and contacted me via phone, always had good advice and were very helpful. The whole process was overwhelming, from time to time confusing, but with them on my side everything went smoothly. I would gladly recommend them to anyone who is thinking of furthering their education.

Calebina Espinoza

Honduras

I would like to thank my International Admission Advisor (Nastassja) for her moral support and the excellent, outstanding service she has provided towards my application and requirements.

Corey Tate

United States of America

I recall checking the Studee website in my search for a post graduate degree to study and like any other form, filling my contact details, what really surprised me was the level of commitment from the staff to ensuring that I was on the right track with my application and enrollment.
Studying abroad
Read the reasons why so many students study abroad

Find out how to choose the perfect place for you to study

Read how using Studee can help you on your study abroad journey
See all guides