Study in the UK
: We maximize your chance of getting admitted to your chosen universities
The smart alternative to applying direct for a degree in the UK and the easy way to find programs that match your eligibility and aspirations
Why study in the UK?
The United Kingdom is a popular choice for international students because of its high standard of education, and the reputation of many of its universities. You may want to consider the UK for studying if you are looking to improve your English language abilities.
Standards of living in the UK are high, and there is a wide range of sports and cultural activities available wherever you choose to study, both at universities and in the local community. Even many of the larger cities feature parks and have a wealth of green space to enjoy.
Search for a university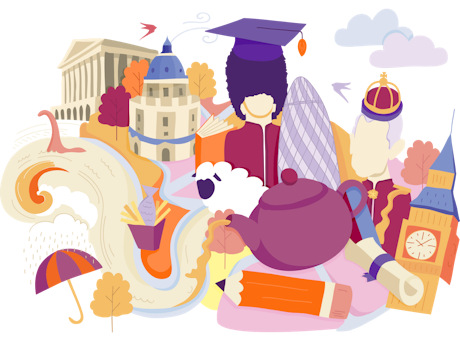 What are the best programs in the UK?
The UK offers a wide range of courses at all degree levels. If you're looking to do a bachelor's program, the average amount of time needed for completion is around three years, but in some cases, it could be four.
There are a variety of highly regarded institutions in the UK including specialist business schools, medical universities, and engineering universities. Whether you're looking to study for a bachelor's, master's, MBA, or PhD, Studee can help you find the perfect place to study abroad.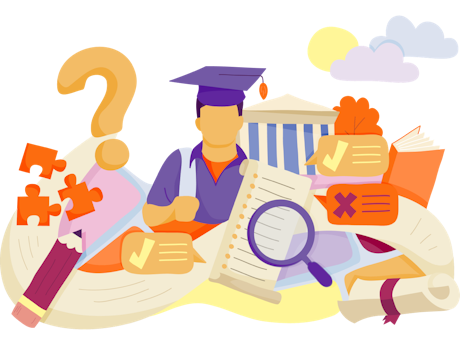 How we maximize your chance of getting admitted
Programs matched to you

Filter 10,000s of programs down to a shortlist perfect for you, where you have a strong chance of getting admitted

Apply online via Studee

Complete our application form and only answer the same question once no matter how many programs you apply for

Review, improve & submit

We rigorously assess your application to ensure you have the best chance of getting admitted before we submit it

Reminders & guidance

Relax - never miss a deadline or request that could cost you an offer with clear, day-by-day updates on what needs to be done
Our services are 100% free for students like you because we're funded by universities.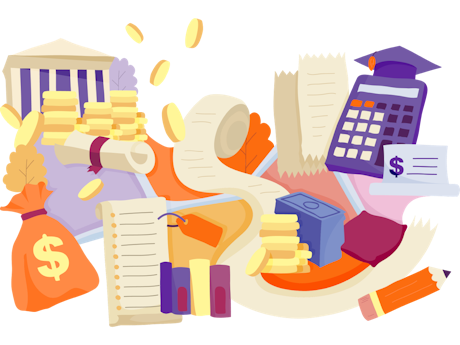 What is the cost of studying in the UK?
In general, the UK's international university fees are less than the US, and the length of a program is often shorter too.
The average UK university fee for international students is around £20,000 a year. However, living costs can vary a lot depending on where in the UK you study, with London being the most expensive and the East of England being the cheapest.
Student reviews for the UK
Rose Bruford College

Creative Arts & Design

What's it like to study in the UK?

England. Some locals are friendly, but it did take time to get used to their mentality. Very different to where I come from. But after a year I warmed up to them and they warmed up to me and now i'm grateful for some wonderful friends and a second family away from home. I can't afford to travel much, but the places I've been to were lovely. Like Brighton and Cambridge.

Rose Bruford College

Directing

What's it like to study in the UK?

If I had to describe it in just three words it would be a space that's provides Great Collaboration, Empathy, and seeks to Challenge the possibilities. Every room that I have been in where I'm working with arts, everyone wants to help. When I get stuck in developing my idea or even just articulating my thoughts my fellow artists have been there always trying to support me. They don't write me off because I don't have everything cookie cutter no instead they don't want me to be stifled. Within that comes empathy for each other's voice and that includes the material we're working on. Finally, with the amount of theater we're able to see we are able to see how a theater space can be transformed! This sparks are imaginations in what a relationship on stage can be, the visual pictures, the over world for these characters.

Rose Bruford College

Creative Arts & Design

What's it like to study in the UK?

I love living in the UK. The locals are a bit more reserved from what I'm used to in Canada but they're still nice. There was very little culture shock for me moving here and I am loving all the access I have to museums, galleries and theatres. I was expecting a lot more grey sky's and rain but was pleasantly surprised with the amount of sunshine and nice weather there is in the south. Winters in the UK are a refreshing change from the Canadian deep freeze.

What's it like to study in the UK?

The people are less friendly and warm compared to my own country, there's a lot of indivualism which is pretty sad. There are a lot of beautiful places to visit, especially as a young person you have a lot to do. Public transport is AMAZING but REALLYYY expensive. The knife crimes are a bit steep which it's pretty scary, it hasn't affected me yet but I've heard a lot of stories of locals that were robbed at knife point or even stabbed.

Rose Bruford College

Stage Management

What's it like to study in the UK?

Everyone is very polite and friendly overall. The pub culture makes it easy to socialize and meet new people.
Key facts
2 million

Student population
Where can you study in the UK?
The UK is home to many cities that are a popular choice for studying abroad. London is regarded as the international hub of the UK and home to a large number of highly ranked universities.
Northern cities of the UK such as Manchester and Edinburgh are steeped in history and culture much like London, but with cheaper living costs.
What are the requirements to study in the UK?
Qualifications
Specific program requirements will be set by a university, but often include the completion of secondary education. Universities will specify the exact qualification and required score for your home country. You may be offered a foundation program through your chosen university to meet the required level for study.
English language tests
All UK universities and immigration authorities accept the IELTS academic test to determine the English language ability for students. The TOEFL iBT score equivalent may also be accepted, but this varies depending on the university. In situations where students have previously studied in the UK, language test results may not be needed.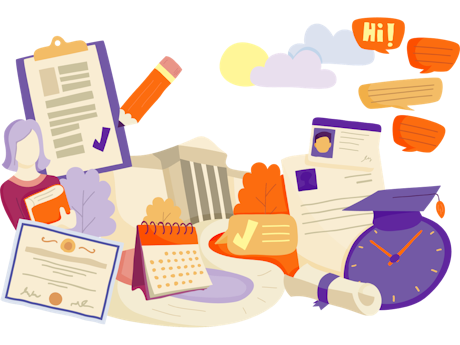 UK student visa
You'll need a visa to study in the UK if you are an international student. There are exceptions for students from the EU or EEA, or those who have a dual passports.
If your student visa is for a full-time undergraduate or postgraduate degree you'll be able to work part-time during term time (up to 20 hours a week), and full time during university holiday periods.
UK student visa requirements
How to study in the UK
Find out how to study abroad with Studee. We're the smart alternative to applying direct - we help you find and apply to your chosen universities abroad and maximize your chances of getting admitted.
How to study abroad with Studee
Alternative countries to consider