Study in the UK
Get a fully personalized list of programs in the UK that match your eligibility and aspirations.
See all programs in the UK
Why study in the UK?
The United Kingdom is a popular choice for international students because of its high standard of education, and the reputation of many of its universities. You may want to consider the UK for studying if you are looking to improve your English language abilities.
Standards of living in the UK are high, and there is a wide range of sports and cultural activities available wherever you choose to study, both at universities and in the local community. Even many of the larger cities feature parks and have a wealth of green space to enjoy.
Search for a university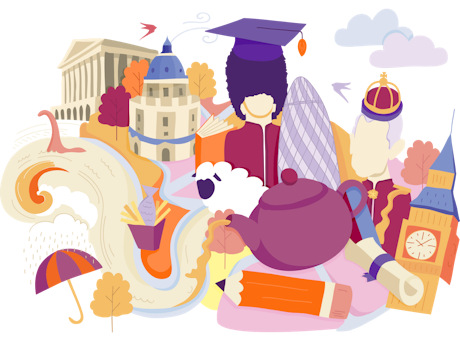 What are the best programs in the UK?
The UK offers a wide range of courses at all degree levels. If you're looking to do a bachelor's program, the average amount of time needed for completion is around three years, but in some cases, it could be four.
There are a variety of highly regarded institutions in the UK including specialist business schools, medical universities, and engineering universities. Whether you're looking to study for a bachelor's, master's, MBA, or PhD, Studee can help you find the perfect place to study abroad.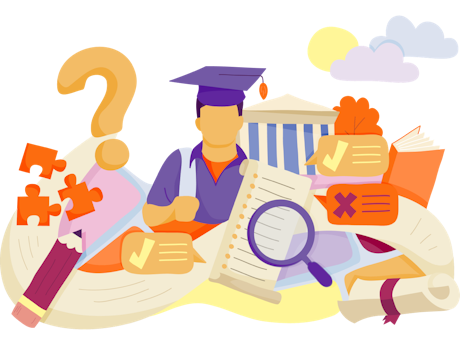 Find your perfect matches
We'll find you the best programs based on your aspirations and eligibility.
Quick and easy
It only takes a few minutes to get a fully personalized list of programs.
No catches
Get your full results without having to provide any contact details.
How Studee can help you
Find your best matches

See programs that best match your eligibility and aspirations

Application guidance

We'll get you to the right place to start your application

Visa & travel advice

Get help after application, all the way to your first day at university
Our team of advisors is ready to support you at every step of your study abroad journey.
Our services are 100% free for students like you because we're funded by universities.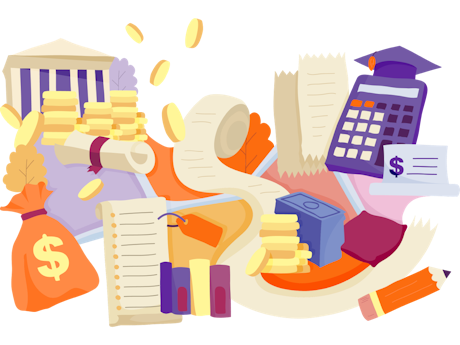 What is the cost of studying in the UK?
In general, the UK's international university fees are less than the US, and the length of a program is often shorter too.
The average UK university fee for international students is around £20,000 a year. However, living costs can vary a lot depending on where in the UK you study, with London being the most expensive and the East of England being the cheapest.
Student reviews for the UK
Online Business School

Business Management

What's it like to study in the UK?

As mentioned before, it is hard to get used to a foriegn country, but the need to work and have experience will always oblige you and motivate you to make yourselfbetter. Experience in the country differ between time in the country, since the country is developing fast, and locals are using more internet to know what is happening through the world. Moreover, the country didn't stop me from studying after a long time.

Online Business School

Business Management

What's it like to study in the UK?

I was studying a UK qualification (distance learning). I am living in a small city in Egypt. Egypt is a great historic place to visit. It has a lot of great historical buildings, monuments and statues. And the sun is really amazing here.

Buckinghamshire New University

Performing Arts

What's it like to study in the UK?

I was just surprised how lovely people in the UK are! In my opinion, people always make your first impression after you arrive.
I have been living in England only, for last 2 years in High Wycombe and used to live in Portsmouth. Meanwhile I had a chance to visit several places and cities, got to know people I can now call my friends and feel welcome everywhere I go.
As I am now thinking, I was shocked the transport and accommodation costs are quite expensive (but it may be because I am an university student?)!

Buckinghamshire New University

Creative Advertising

What's it like to study in the UK?

Everyone is really friendly and i never had issues for being international. We are located near London which makes traveling to other places a lot easier

Buckinghamshire New University

Aviation

What's it like to study in the UK?

The United Kingdom is a first world country and miles ahead of the country I have come from in terms of infrastructure. The national travel network is very good and for newcomers to the continent there are direct links to many other countries in Europe should you wish to experience even more cultures.
Locals are typically friendly and welcoming too.
Key facts
2 million

Student population
Where can you study in the UK?
The UK is home to many cities that are a popular choice for studying abroad. London is regarded as the international hub of the UK and home to a large number of highly ranked universities.
Northern cities of the UK such as Manchester and Edinburgh are steeped in history and culture much like London, but with cheaper living costs.
What are the requirements to study in the UK?
Qualifications
Specific program requirements will be set by a university, but often include the completion of secondary education. Universities will specify the exact qualification and required score for your home country. You may be offered a foundation program through your chosen university to meet the required level for study.
English language tests
All UK universities and immigration authorities accept the IELTS academic test to determine the English language ability for students. The TOEFL iBT score equivalent may also be accepted, but this varies depending on the university. In situations where students have previously studied in the UK, language test results may not be needed.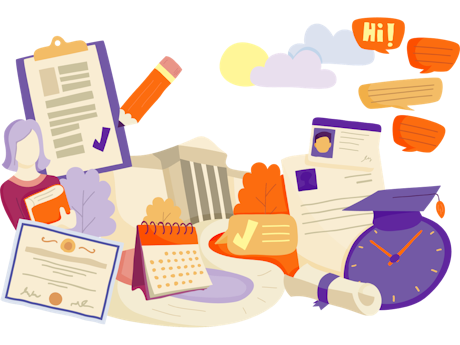 UK student visa
You'll need a visa to study in the UK if you are an international student. There are exceptions for students from the EU or EEA, or those who have a dual passports.
If your student visa is for a full-time undergraduate or postgraduate degree you'll be able to work part-time during term time (up to 20 hours a week), and full time during university holiday periods.
UK student visa requirements
How to study in the UK
Find a UK university and program you want to study
Fill in an application form online — via UCAS or the University's chosen platform. Add your personal data and educational background
Check that you meet any specific country requirements
Submit or upload supporting documents such as translated and notarized transcripts, test scores, copy of passport, and references
Submit your personal statement outlining why you want to study your chosen program and your previous interest and experience in that subject
Pay your application fee (if applicable)
Submit your application
Accept your offer to receive your CAS number, and pay any deposits to secure your place at the university
Start your Tier 4 Student visa application
Alternative countries to consider