Why study in the Netherlands?
The Netherlands is famous for its multiculturalism, laid back attitude and excellent universities. It's a liberal, progressive, and inventive nation that passes on all these ideals into its higher education system.
With one of the cheapest rates of tuition fees in Europe, it's no surprise that more than 45,000 international students choose to study in the Netherlands each year.
Search for a university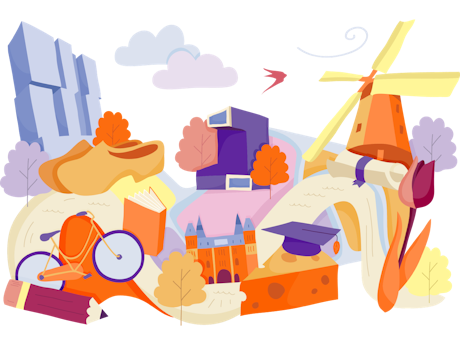 What are the best programs in the Netherlands?
Like much of the rest of Europe, bachelor's degrees in the Netherlands last either three or four years. You can study for an undergraduate degree in the Netherlands in a variety of subjects, with more than 1,500 programs taught entirely in English.
Master's programs in the Netherlands generally last between 1-3 years, while doctoral/PhD programs normally last for four years.
There are many institutions in the Netherlands that specialize in a specific subject area, including business schools, medical universities and engineering universities. Whether you're looking to study for a bachelor's, master's, MBA or PhD, Studee can help you find the perfect place to study abroad.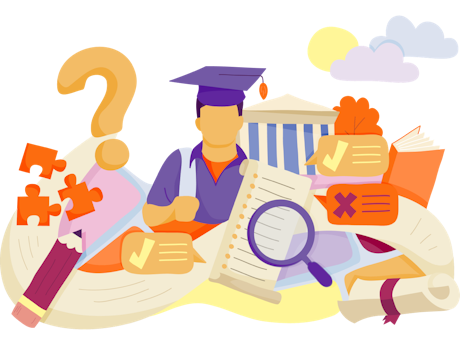 Popular subjects to study in the Netherlands
How Studee can help you
Find your best matches

See programs that best match your eligibility and aspirations

Application guidance

We'll get you to the right place to start your application

Visa & travel advice

Get help after application, all the way to your first day at university
Our team of advisors is ready to support you at every step of your study abroad journey.
Our services are 100% free for students like you because we're funded by universities.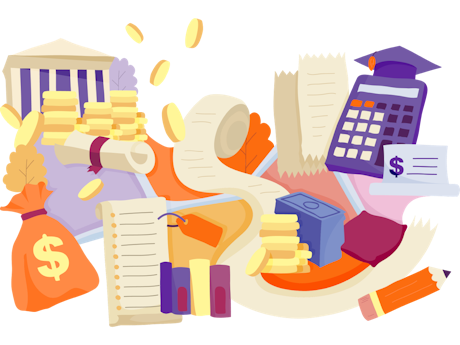 What is the cost of studying in the Netherlands?
Tuition fees in the Netherlands are considered relatively affordable, especially when compared to the UK and US. Students coming from another EU country can expect to pay less than those coming from outside the EU, with fees starting at around $2,500 per year for a bachelor's degree.
For non-EU students you can expect to pay between $7,000 and $15,000 per year for a bachelor's program and slightly more for a master's.
Student reviews for the Netherlands
Wittenborg University of Applied Sciences

Hospitality Management

What's it like to study in the Netherlands?

Netherlands is open-minded and modern in terms of social gestures and cultural considerations. The living expenses are quite high but still affordable.

Wittenborg University of Applied Sciences

Hospitality Management

What's it like to study in the Netherlands?

The Netherlands, being home for multi culture, English is spoken by almost all here. So it is easy to communicate with people. Due to COVID-19, I have not explored the city much so I am unable to tell you more about it.

Wittenborg University of Applied Sciences

Marketing Communications

What's it like to study in the Netherlands?

The Netherlands is where the Wittenborg university is located. The Netherlands is a good place for international students the people are welcoming they have a lower crime rate and lower racism towards black people and other races. The citizens are nice and 90% of them speak good English so you can get around easily . The good thing about the Netherlands is that every city is different every city has its own aesthetic and touristic sites no city is like the other which is a good thing because every time you go to a new city you come back with something new.

Wittenborg University of Applied Sciences

Business Administration

What's it like to study in the Netherlands?

The Dutch are extremely friendly and generous people. They are open to new cultures and ideas and accept international students just like local students. Speaking about the places, the Netherlands has quite a lot of attractions spread over beautiful cities. Some of the notable cities are Amsterdam, Rotterdam, Hague, Utrecht and Maastricht. The Veluwe Forest Reserve, Eftelling Park and Texel beaches are among other splendid attraction.

Wittenborg University of Applied Sciences

Logistics

What's it like to study in the Netherlands?

The country is obviously very friendly and all the people are very helpful in this country. I love this country and their system of living in this beautiful country.
Key facts
714,500

Student population
Where can you study in the Netherlands?
The Netherlands boasts many great student cities, from the nightlife and culture of Amsterdam to the more rural delights of Utrecht and Leiden.
Programs are generally taught in English and students are encouraged to be a part of society and become involved in groups and organizations. The Netherlands is an extremely tolerant and multicultural country, which is used to welcoming international students from around the world, making it a great place to study.
What are the requirements to study in the Netherlands?
Qualifications
Each university sets the minimum qualification requirement for admission onto your chosen program. It's likely that you'll need to have at least completed secondary education to a satisfactory level in your home country. Entry to graduate programs in the Netherlands differs slightly from other countries, with a ten point grading system used to decide on who can join which course. You should contact your chosen university to find out whether your country's qualifications match the Dutch grading system.
English language tests
To study as an international student in the Netherlands, you'll need to be able to speak, read and write English to a standard set by each institution. Therefore you'll need to have passed an English language test - TOEFL or IELTS are accepted by most universities.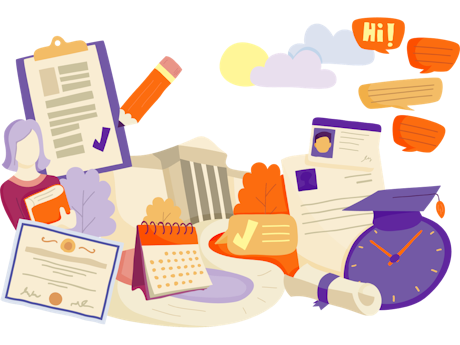 The Netherlands visa requirements
European Union students are able to study in the Netherlands providing they are studying at an approved institution for more than three months and have sufficient income to support themselves.
Non-EU students will need to apply for a visa dependent on their nationality. Depending on their nationality, students may also need to apply for a provisional residence permit called an MVV (Machtiging tot Voorlopig Verblijf).
Netherlands student visa requirements
How to study in the Netherlands
Find a university and program in the Netherlands
Fill in an application form online with your personal and educational details
Submit or upload supporting documents such as translated and notarized transcripts, and TOEFL / IELTS test scores
Submit your application and pay any application fees
Submit credential assessment evaluations (if required)
Receive an offer from the University
Accept your offer and pay any deposits to secure your place
Apply for your Netherlands residence permit
Alternative countries to consider