Avans University of Applied Sciences
Check whether Avans University of Applied Sciences is right for you as an international student.
Uni facts
International students

800
Study abroad at Avans University of Applied Sciences
Avans University of Applied Sciences (Avans) has been ranked the best university of applied sciences in the Netherlands for six years in a row. The University has also been in the top three of the national rankings for the last eight years.
Avans adheres to a project-based learning system which is designed to give you the necessary knowledge, skills and attitude to then apply in real-world situations by doing work placements. The aim is for graduates to meet the vocational requirements of organizations that operate internationally. Avans offers English-taught Bachelor programs in international business, finance, engineering, and environmental science.
Avans was founded in 2004 following a merger of Hogeschool Brabant and Hogeschool 's-Hertogenbosch. Avans has campuses located in 4 cities: Breda, 's-Hertogenbosch, Roosendaal and Tilburg. All are in the Noord-Brabant province in the south of The Netherlands, a popular country for international study in Europe.
Why study at Avans?
Top ranked in the country

The Netherlands' number one applied sciences university

Personal attention

Offers personal attention and support inside and outside the classroom

Recognized degrees

Degrees are internationally acknowledged

Work placements

Get real-life working experience while studying through work placements
Life as an international student
The Netherlands is renowned for its high quality education, safety and international outlook; this means it will be easy to feel comfortable and at home whilst studying. Avans gives support to international students with access to counselors and general guidance on living in The Netherlands.
There are a variety of groups and societies available at Avans campuses that act as a good place to meet new people, including local students. The international community at Avans will enable you to make contacts all over the world — helping with your career prospects after graduation.
Student life & facilities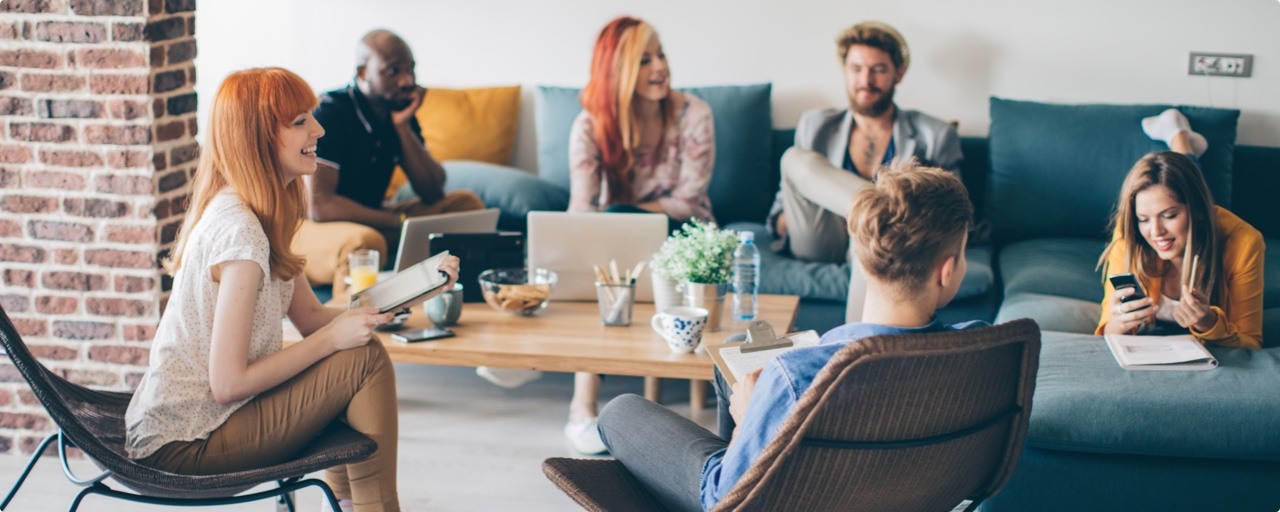 How Studee can help you
Universities & programs

Find the right program for you and your career aspirations

Application assistance

Be guided through your application process

Visa & embassy guidance

Maximise your chances of being granted a visa

Enrollment & travel advice

Get support all the way to your first day at university
Speak to a personal advisor (free service)
Avans University of Applied Sciences programs
Fees and funding
The following tuition fee amounts have been set for the 2020-2021 academic year. These amounts apply to new students.
Undergraduate and graduate tuition EEA or Dutch nationality: €2,143 per year Non-EEA nationality: €8,198 per year
Scholarships
Personal scholarships can be obtained from various organizations. Some offer scholarships within the framework of cultural agreements between the Netherlands and your home country. Information on how and where to apply for them is available at your nearest Royal Netherlands Embassy, or from Nuffic, the Dutch organisation for internationalization in education.
You can find scholarships using the Dutch grant finder website.
Location
Avans University of Applied Sciences
Campus Breda: Hogeschoollaan 1, 4800 RA Breda Campus 's-Hertogenbosch: Stationsplein 50, 5211 AP 's-Hertogenbosch
Avans is located in four cities: Breda, 's-Hertogenbosch, Roosendaal and Tilburg. All four cities are located in Noord-Brabant province in the south of the Netherlands. An area with a strong international focus, it won the European Entrepreneurial Award in 2014.
Visa requirements for Avans University of Applied Sciences
Many international students will require a visa to study in the Netherlands, and this is a vital step of your study abroad journey. Make sure you understand the requirements you may need to meet before applying.