Study in Sweden
Get a fully personalized list of programs in Sweden that match your eligibility and aspirations.
See all programs in Sweden
Why study in Sweden?
This Scandinavian country can offer students beautiful landscapes, and exciting progressive cities. It is a country filled with some impressive education options too.
There is a sense of community and tolerance in Sweden. Studying as an international student will allow you to immerse yourself in a creative, innovative, and exciting country.
Search for a university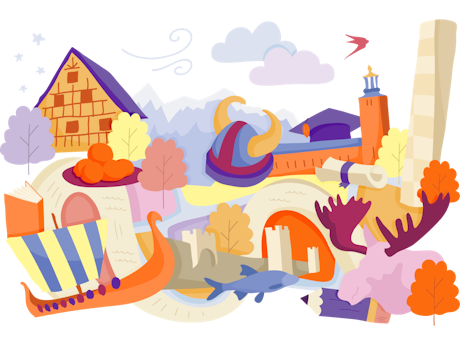 What are the best programs in Sweden?
Swedish universities have lots of freedom when it comes to implementing their teaching methods and graduate programs. The university system is based on research and teaching, with many universities allowed to govern themselves.
With an economy that is driven by science and technology, Swedish universities often have a focus on these areas although there is a wide range of courses on offer; you are also able to find business schools, medical universities, and engineering universities.
Whether you're looking to study for a BA, BSc, MBA, or doctorate degree, Studee can help you find the perfect place to study in Sweden.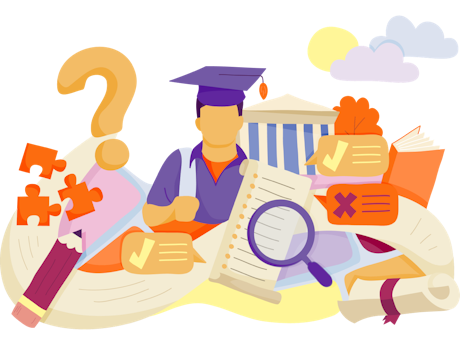 Popular subjects to study in Sweden
How Studee can help you
Find your best matches

See programs that best match your eligibility and aspirations

Application guidance

We'll get you to the right place to start your application

Visa & travel advice

Get help after application, all the way to your first day at university
Our team of advisors is ready to support you at every step of your study abroad journey.
Our services are 100% free for students like you because we're funded by universities.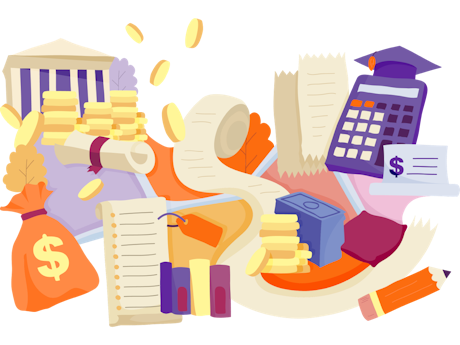 What is the cost of studying in Sweden?
University education in Sweden is free for Swedish, Swiss, and EU students, with many courses now taught in English to attract more international enrollments. For other international students tuition fees are €9,000 - €15,000 per year.
You will need to be able to budget around €9,000 a year to cover living costs in Sweden. University accommodation is most international students' preferred living option, as it allows you to meet fellow students and settle into life in Sweden more easily. It's also often cheaper, as many halls will also provide you with food and study areas.
Student reviews for Sweden
Kristianstad University

International Business

What's it like to study in Sweden?

To reiterate some of my answers from above, the locals of this city do not interact much with other internationals. I believe it is a cultural difference and Swedish people like their privacy and stick to their specific friend or family group. A few places I have been to that are worth seeing are Lund, Karlskrona, Stockholm, Gothenburg, etc. There are always places to visit via train and most cities are connected to travel by train. There are moose farms in Sweden too, and the IKEA museum, which I have noticed are the international students favorites to go to as a day trip. Kiruna, far in the north is another common destination in the winter, and my trip their was probably the most memorable overall. Finding things to do in Sweden is not hard since there is many outdoor activities to do, even during Covid. Lastly, Wanås Konst skulpturpark is a really cool place that I think many people do not know about here which is worst visiting as a day trip.

Key facts
350,000

Student population
Where can you study in Sweden?
A big part of life in Sweden is the outdoors. Sweden is home to a stunning landscape, with beautiful islands, wilderness, and lots of wildlife. Try hiking and camping in the north, boating, and fishing across its many waters, and foraging for berries in its woodlands.
However, if you're more of a city person, then Sweden has plenty to offer, particularly in capital Stockholm and second largest city Gothenburg. You'll find plenty of stylish bars and clubs, restaurants serving Swedish classics like meatballs and lingonberry jam, as well as plenty of seafood.
Sweden is a well connected country, with motorways serving most parts of the country and connecting it to Denmark. It's airport hub is in Stockholm with both the Arlanda and Skavasta airports, while the ports of Gothenburg and the shared Copenhagen-Malmo port welcome travellers by sea.
Stockholm is the only city to have a subway system in Sweden.
Universities in Sweden
What are the requirements to study in Sweden?
Qualifications
Students applying to study in Sweden must have successfully completed post-16 education. The score requirements for the qualifications you hold are set at a university level so depends on where you are applying and which subject. For master's programs, you must have completed a bachelor's degree. Your secondary post-16 education may also be reviewed.
English language tests
Sweden requires students studying in English to hold a qualification in English language proficiency such as TOEFL or IELTS.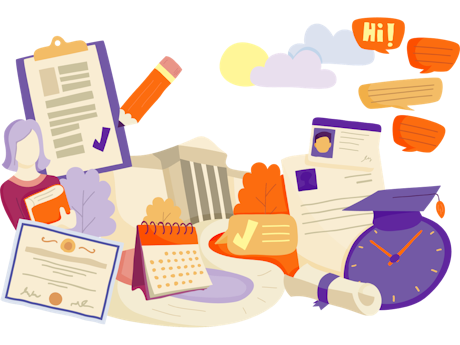 Sweden student visa
If you're from outside the EU / EEA and your program lasts longer than three months, then you'll need to arrange for a residence permit before arriving in Sweden.
A residence permit can be organized through your nearest Swedish embassy or consulate. Depending on where you hold citizenship, the process and documents needed can vary.
Sweden student visa requirements
How to study in Sweden
Find a university in Sweden and a program you'd like to study
Apply on the Swedish government's admissions website
Create an account and select the undergraduate or postgraduate program you're interested in
Check that you meet any general country requirements
Upload your supporting documents in your application profile
Pay your application fee and submit the application
Receive an offer from a university
Accept your offer and pay any necessary fees and deposits
Apply for your Swedish residence permit
Alternative countries to consider