Study in Germany
Find programs that match your eligibility and aspirations then apply with reduced application fees, a free assessment and access to a dedicated advisor.
Why study in Germany?
It is a popular international study destination: Germany's universities regularly rank among the world's finest, excelling in a number of fields including engineering and science.
Germany is one of the most inclusive countries in the world for international students: larger cities such as Berlin, Munich, Cologne, and Hamburg have thousands of international students, however, some smaller cities like Heidelberg do too.
If you are looking for a place to study abroad that will offer you a strong cultural learning experience, as well as an academic one, heading to one of Germany's university cities, could be a perfect choice.
Search for a university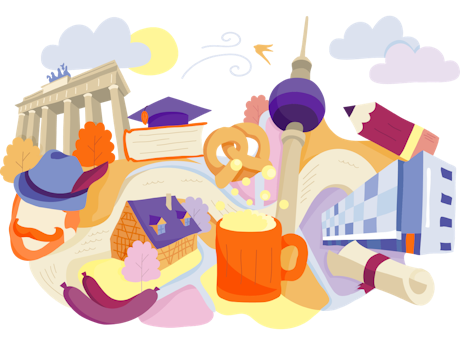 What are the best programs in Germany?
There more than 19,000 degree programs available to study in Germany, and German universities offer programs at every academic level, including bachelor's, master's, and doctoral degrees. You can find a program in any subject, but German universities particularly excel in the areas of engineering, business, and science.
As with most of Europe, in Germany a bachelor's degree will take three years, a master's takes two years and a doctorate degree can take five years depending on the subject.
Germany has hundreds of higher education institutions you can choose to study at, including specialist business schools, medical universities, and engineering universities.
Whether you're looking to study for a bachelor's, master's, MBA, or PhD, Studee can help you find the perfect place to study abroad.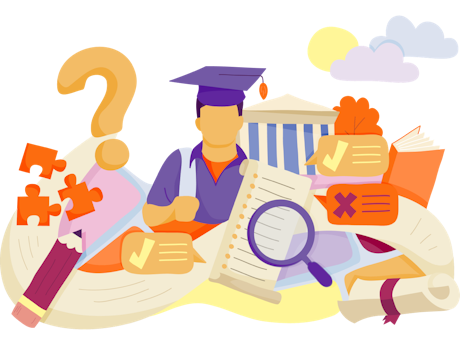 Why use Studee?
We maximize your chance of being admitted with our free, 48 hour fast-track assessment (worth $185*)
Find your ideal program

Filter 10,000s of programs down to a shortlist perfect for you, where you have a strong chance of getting admitted

Apply online via Studee

Complete our application form and enjoy reduced application fees and access to unique Studee scholarships for many universities

We assess within 48hrs

We complete an 85-point assessment within 2 business days, help you with improvements then submit to your university

University offer in 2-4 weeks

We chase the university for your admission decision and keep you updated. We all celebrate your admission!
Carbon compensation - We'll plant trees in your name to compensate for the carbon generated by all your flights to and from university.
All our services are 100% free as we're funded by universities. You pay deposits and tuition fees directly to the university.
* Price based on similar application assessment services from other providers
Popular subjects to study in Germany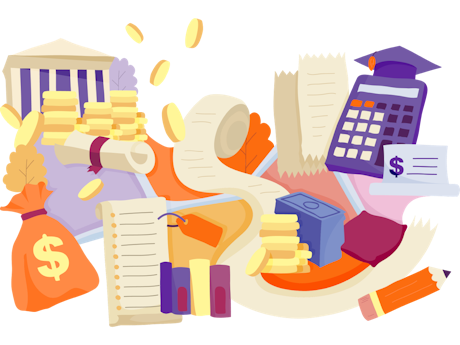 What is the cost of studying in Germany?
Germany tuition for international students can start at around $10,000 per year, but the exact amount will depend on the university and the program.
Living costs in Germany are considered to be quite reasonable, especially when compared to other European countries. On average, you will need to budget about $10,000 to cover your living expenses which include your accommodation, food, clothing, and entertainment costs.
Student reviews for Germany
International University SDI München

International Business

What's it like to study in Germany?

As i mentioned before I did not like the welcoming part. There are many friendly people, that I met in the other University (SDI Hoschule München) which were the opposite of what I mentioned. When I entered SDI Hoschule München, I felt like im home. Everyone is friendly and kind. I did not experience any racism there. So at this Uni i changed my mind about Germans. Travel links in Germany are really good. To go to my homeland it only takes 1h 40m. I also go to meet my brother, who is studiyng in Vienna and it only takes 4h by train. So to summarize it: at first i did not like the country I am living in, but after changing University (from TUM to SDI Hoschule) my opinion about Germany changed. I love living, studying and going out with my friends from Uni here in Munich,Germany.

International University SDI München

International Business

What's it like to study in Germany?

Germany is such a safe, prosperous and beautiful country. You can travel with ease to lots of cities and places. You can meet people from all around the world and have lots of fun! It has made me grow a lot as a person and has made me learn how to treat with people from other cultures. The food is amazing. There are lots of jobs for students and graduated people, it is really easy to get to work!

University of Europe for Applied Sciences

Communication

What's it like to study in Germany?

Germany it's a country with many things and also well located is so easy to travel and go around to visit new places and CHEAP ! I been living here for one year and got to know 5 different countries. The locals are friendly, always that you are respectful to them and of course if you speak their language they become instantly super friendly. It's a great and lovely country with amazing opportunities.

University of Europe for Applied Sciences

Sports Management

What's it like to study in Germany?

I'm studying in Germany in Hamburg and I've visited more states. For starters ask him as a foreigner I don't have a problem with the language but even if I didn't know German it would still be easy. The locals are really open minded and welcoming and the best way to travel is either bus or train. At the end of the day Germany is a place where you find many people from many different countries which makes exciting every time you meet someone or go out. So far I've visited Aachen, Kiel, Frankfurt and Berlin and im in love with this country.

University of Europe for Applied Sciences

Design

What's it like to study in Germany?

Many students for all around the world In the capital very good night lifeSome times older people can get mad at you if you don't speak the language
Key facts
2.9 million

Student population
Where can you study in Germany?
Germany is a diverse country with many metropolitan cities you can choose to study in, including Berlin, Munich, Frankfurt, and Dresden. It is widely regarded as a safe destination for international students, whether you're in one of the cities or out in a more rural area.
Away from the urban centers, Germany boasts mountains, forests, and beaches students can visit and explore.
What are the requirements to study in Germany?
Qualifications
In order to study at a university in Germany, you'll need a university entrance qualification. This is usually a secondary education or school-leaving certificate. If your certificate is considered insufficient, you may have to attend a foundation course before you'll be accepted. Some universities may ask you to complete a Test for Foreign Students (TestAS), which is an aptitude test that realistically assesses your chances of completing a program successfully. If you're applying for a course taught in German, you'll need to prove your knowledge of the language, but this is not required for most international degree programs.
English language tests
If you want to study on a program taught in English in Germany, you will probably be required to take a test to prove your English proficiency. Most universities will accept TOEFL or IELTS language tests. The exact scores you need for admission will depend on the university and specific program you choose.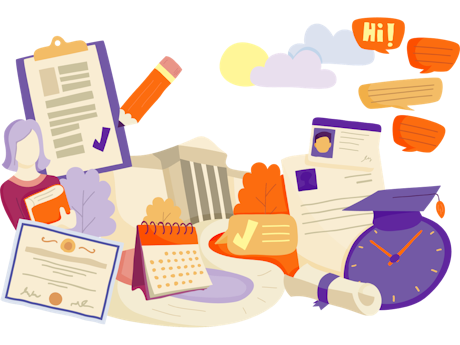 Germany student visa
EU citizens can study for a degree in Germany without a visa, but non-EU students will need to apply for a student visa (studentenvisum), which comes in two stages.
You can obtain the student applicant visa before you have gained admission to a German university. This will allow you to stay in Germany for between three and six months while you apply to German universities, and you can apply for this via the German embassy or consulate in your home country.
Once you've been accepted into a German university, your student application visa can be upgraded to a student visa. This visa lasts for three months, during which you will have to apply for an extended residence permit at the Alien Registration Office in your university town.
You'll also need to show you have adequate study abroad travel insurance, which you must buy before you travel. You will also need to prove that you have the financial resources to support yourself whilst studying in Germany.
Germany student visa requirements
How to study in Germany
Find out how to study abroad with Studee. We're the smart alternative to applying direct - we help you find and apply to your chosen universities abroad and maximize your chances of getting admitted.
How to study abroad with Studee
Alternative countries to consider