Study in Germany
Get a fully personalized list of programs in Germany that match your eligibility and aspirations.
See all programs in Germany
Why study in Germany?
It is a popular international study destination: Germany's universities regularly rank among the world's finest, excelling in a number of fields including engineering and science.
Germany is one of the most inclusive countries in the world for international students: larger cities such as Berlin, Munich, Cologne, and Hamburg have thousands of international students, however, some smaller cities like Heidelberg do too.
If you are looking for a place to study abroad that will offer you a strong cultural learning experience, as well as an academic one, heading to one of Germany's university cities, could be a perfect choice.
Search for a university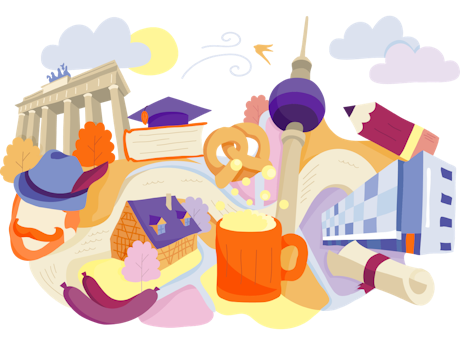 What are the best programs in Germany?
There more than 19,000 degree programs available to study in Germany, and German universities offer programs at every academic level, including bachelor's, master's, and doctoral degrees. You can find a program in any subject, but German universities particularly excel in the areas of engineering, business, and science.
As with most of Europe, in Germany a bachelor's degree will take three years, a master's takes two years and a doctorate degree can take five years depending on the subject.
Germany has hundreds of higher education institutions you can choose to study at, including specialist business schools, medical universities, and engineering universities.
Whether you're looking to study for a bachelor's, master's, MBA, or PhD, Studee can help you find the perfect place to study abroad.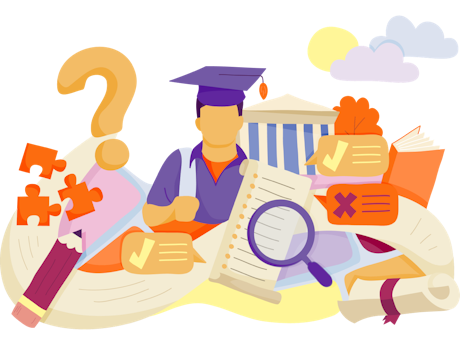 Find your perfect matches
We'll find you the best programs based on your aspirations and eligibility.
Quick and easy
It only takes a few minutes to get a fully personalized list of programs.
No catches
Get your full results without having to provide any contact details.
How Studee can help you
Find your best matches

See programs that best match your eligibility and aspirations

Application guidance

We'll get you to the right place to start your application

Visa & travel advice

Get help after application, all the way to your first day at university
Our team of advisors is ready to support you at every step of your study abroad journey.
Our services are 100% free for students like you because we're funded by universities.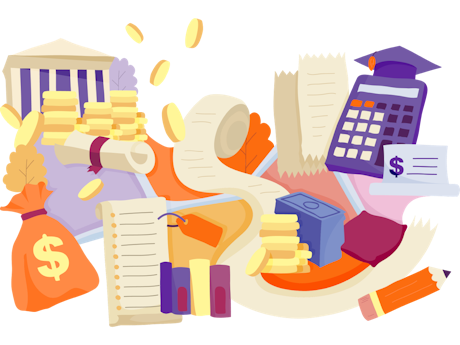 What is the cost of studying in Germany?
Germany tuition for international students can start at around $10,000 per year, but the exact amount will depend on the university and the program.
Living costs in Germany are considered to be quite reasonable, especially when compared to other European countries. On average, you will need to budget about $10,000 to cover your living expenses which include your accommodation, food, clothing, and entertainment costs.
Student reviews for Germany
FOM University of Applied Sciences

Big Data

What's it like to study in Germany?

Locals are helpful but sometimes I have felt racism. But other than that the country is welcoming. Happy to be here!!

FOM University of Applied Sciences

Big Data

What's it like to study in Germany?

Germany is a Western European country with a landscape of forests, rivers, mountain ranges and North Sea beaches. The locals are very friendly, we have an opportunity to visit Austria, Belgium, the Czech Republic, Denmark, Estonia, Finland, France, Germany, Greece, Hungary, Iceland, Italy, Latvia, Liechtenstein, Lithuania, Luxembourg, Malta, the Netherlands, Norway, Poland, Portugal, Slovakia, Slovenia, Spain, Sweden and Switzerland as our VISA is a schengen VISA

FOM University of Applied Sciences

Big Data

What's it like to study in Germany?

Very lovely country and its culture. I never met such a kind and humble people like in Germany.

FOM University of Applied Sciences

Big Data

What's it like to study in Germany?

Germany is well know for its education system. Studing here is cheap yet top quality. The country is safe and beautiful.

Kühne Logistics University

Business Administration

What's it like to study in Germany?

To tell the truth, it is more international that I expected it. Considering we are in the northern Germany. Almost everyone knows English here. The city is really beautiful and has a lot of sightseeing to do. There's only one thing I miss the sun.
Key facts
2.9 million

Student population
Where can you study in Germany?
Germany is a diverse country with many metropolitan cities you can choose to study in, including Berlin, Munich, Frankfurt, and Dresden. It is widely regarded as a safe destination for international students, whether you're in one of the cities or out in a more rural area.
Away from the urban centers, Germany boasts mountains, forests, and beaches students can visit and explore.
What are the requirements to study in Germany?
Qualifications
In order to study at a university in Germany, you'll need a university entrance qualification. This is usually a secondary education or school-leaving certificate. If your certificate is considered insufficient, you may have to attend a foundation course before you'll be accepted. Some universities may ask you to complete a Test for Foreign Students (TestAS), which is an aptitude test that realistically assesses your chances of completing a program successfully. If you're applying for a course taught in German, you'll need to prove your knowledge of the language, but this is not required for most international degree programs.
English language tests
If you want to study on a program taught in English in Germany, you will probably be required to take a test to prove your English proficiency. Most universities will accept TOEFL or IELTS language tests. The exact scores you need for admission will depend on the university and specific program you choose.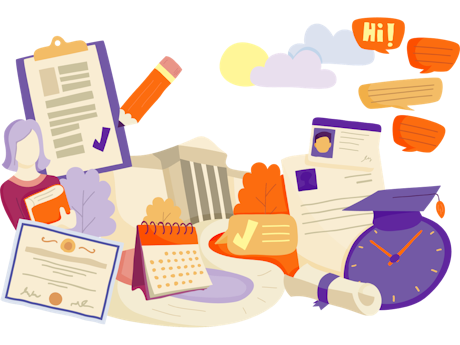 Germany student visa
EU citizens can study for a degree in Germany without a visa, but non-EU students will need to apply for a student visa (studentenvisum), which comes in two stages.
You can obtain the student applicant visa before you have gained admission to a German university. This will allow you to stay in Germany for between three and six months while you apply to German universities, and you can apply for this via the German embassy or consulate in your home country.
Once you've been accepted into a German university, your student application visa can be upgraded to a student visa. This visa lasts for three months, during which you will have to apply for an extended residence permit at the Alien Registration Office in your university town.
You'll also need to show you have adequate study abroad travel insurance, which you must buy before you travel. You will also need to prove that you have the financial resources to support yourself whilst studying in Germany.
Germany student visa requirements
How to study in Germany
Find a university and program you want to study in Germany
Create an account on the University's website to apply
Fill in your personal details
Submit or upload your supporting documents as requested. This may include translated and notarized transcripts, test scores, your passport, and reference letters
Pay your application fee and submit the application. Organize a phone or video interview if required
Submit credential assessment evaluations (if required)
Receive an offer to study at a German university
Accept your offer and pay any fees or deposits to secure your place
Start the process for your German student visa (studentenvisum) and residence permit
Alternative countries to consider