Study in Italy
: We maximize your chance of getting admitted to your chosen universities
The smart alternative to applying direct for a degree in Italy and the easy way to find programs that match your eligibility and aspirations
Why study in Italy?
Italy is a center of world class education, and universities in Italy include some of the oldest and most respected in the world. The word 'university' has its origins in Italy and the University of Bologna is believed to be the world's oldest.
Studying abroad in Italy is an opportunity to experience it all. From volcanoes to ice cream, espresso to the Coliseum, Italy has something for everyone.
Search for a university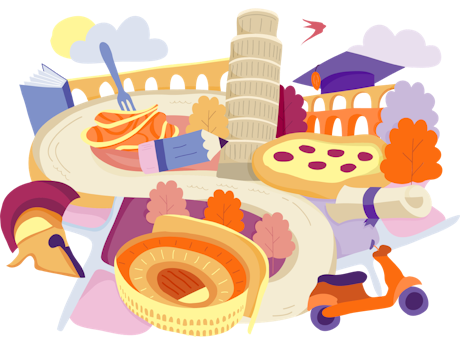 What are the best programs in Italy?
Italy's education system is renowned around the world for its quality, offering several different options for international students. Italy is particularly well known for its language and architecture degrees.
As with most of Europe, in Italy a bachelor's degree will take three or four years, a master's will take two years and a doctorate degree can take up to five years depending on the subject.
There are a variety of institutions in Italy specializing in particular fields, including business schools, and also medical universities and engineering universities.
Whether you're looking to study for a bachelor's, master's, MBA or PhD, Studee can help you find the perfect place to study abroad.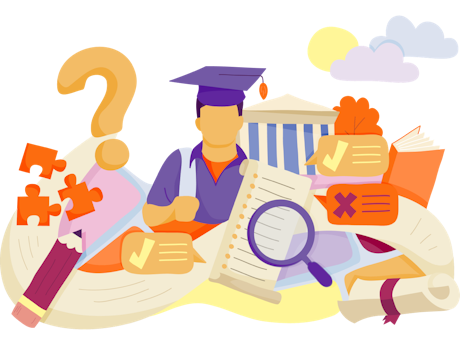 How we maximize your chance of getting admitted
Programs matched to you

Filter 10,000s of programs down to a shortlist perfect for you, where you have a strong chance of getting admitted

Apply online via Studee

Complete our application form and only answer the same question once no matter how many programs you apply for

Review, improve & submit

We rigorously assess your application to ensure you have the best chance of getting admitted before we submit it

Reminders & guidance

Relax - never miss a deadline or request that could cost you an offer with clear, day-by-day updates on what needs to be done
Our services are 100% free for students like you because we're funded by universities.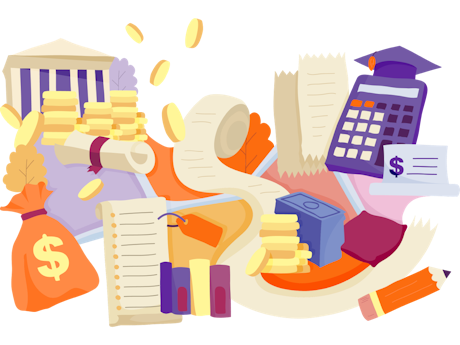 What is the cost of studying in Italy?
Tuition fees in Italy are considered to be very low, especially when compared to the rest of Europe and the USA. The cost of tuition can cost around $2,000 per year, but you should check with your university of choice to find out exactly how much it will cost.
The cost of living in Italy varies dramatically depending on where you study. The bigger cities, especially those in the north like Milan and Rome, are much more expensive than smaller towns. As a rough guide you should budget around $15,000 to $20,000 to cover your living costs.
Student reviews for Italy
Ca' Foscari University of Venice

Marketing Management

What's it like to study in Italy?

I study in Italy and it is a magical country! The people are very cheerful, friendly, they are very warm, they like to dance, they are very similar to latin-american people here in Europe!

The food is spectacular, eating in Italy is a pleasure as well as enjoying the culture, being able to travel to different cities at a low cost and making friends in different parts of the country.

Italy is a very good country to live in terms of transportation, health system, gastronomy, work and study.


Ca' Foscari University of Venice

Languages

What's it like to study in Italy?

Woah, people, Italy is a fairytale, you know! Friendly locals, delicious cuisine, charming landscapes, great weather..... it all can be found here! As for Venice, you could easily travel around Northern Italy from Venice and to the nearest regions, travel links are very convenient. Though while moving to Italy, you'll be ready for that famous Italian bureaucracy. It's not dreadful, nope, but it's famous for a reason :D

What's it like to study in Italy?

Italy is a country located in the south of Europe as you may know, it has spectacular landscapes, from paradisiacal beaches to high mountains in the alps.
People are very nice, the language is very beautiful, and it is also easy to make yourself understandable by speaking English with the majority of people.
Key facts
1.9 million

Student population
Where can you study in Italy?
Studying in Italy as an international student gives you the opportunity to live and learn in a stunning city. Popular university cities in Italy include Milan, Florence and Rome.
Italy is a country full of culture, and creativity is highly valued. It has been at the forefront of culture for centuries, and is home to the greatest number of UNESCO World Heritage sites in the world.
Food plays a massive part in Italian life and you will often find yourself sitting down to evening meals lasting several hours. Meal times are a chance for family and friends to gather together, discuss the day's events and socialize.
What are the requirements to study in Italy?
Qualifications
Specific program requirements are set by each Italian university, and may differ between programs. You will need to have completed secondary education to apply for a university in Italy, and your results in your final exams will be used to determine whether or not you'll be accepted.
English language tests
Most Italian universities will accept the TOEFL or IELTS English Language tests as proof of your level of English ability. You'll need to complete one of these tests and get a score requested by the university.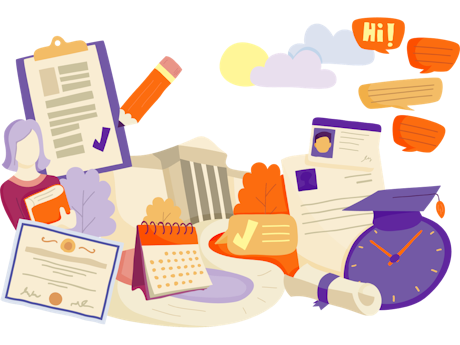 Italy student visa
EU students are able to study in Italy providing you are studying at an approved institution for more than three months and have sufficient income to support yourself.
Non-EU students will need to apply for a visa dependent on their nationality. You will generally need to show the following, regardless of your nationality:
A confirmed place on a course at a recognized education institution
You are not already in the country on a tourist or business visa
You have paid all relevant visa fees
You have sufficient funds to support yourself
You have comprehensive health insurance cover

Italy student visa requirements
How to study in Italy
Find out how to study abroad with Studee. We're the smart alternative to applying direct - we help you find and apply to your chosen universities abroad and maximize your chances of getting admitted.
How to study abroad with Studee
Alternative countries to consider