Study nursing abroad
Get a fully personalized list of nursing programs that match your eligibility and aspirations.
See all nursing programs
See your perfect nursing programs abroad
Tell us a bit about yourself and your study plans to filter your results so you only see the programs that are right for you.
Find other programs in nursing
Nursing degrees abroad
Nurses and healthcare professionals are always in high demand, all over the world. A degree in nursing will give the skills you need to look after the needs of patients, both physical and psychological. It is a key role that is an essential part of every country's health service.
Many countries have a shortage of nurses, so your skills will be in high demand. Choosing to study nursing abroad means gaining access to world-class programs and giving yourself the best chance to reach your potential.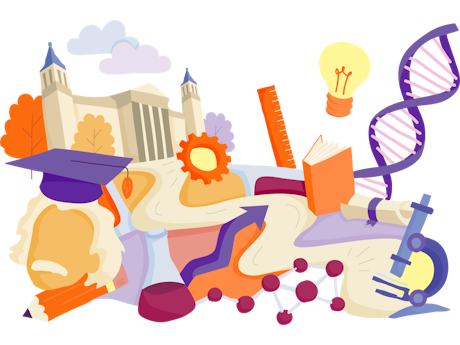 Nursing program structure
The structure, content and length of a nursing program will depend on the university and country you are studying in. It's possible to become a registered nurse in two years in certain countries, and in others you'll need to study for at least three years to qualify.
Many programs include hospital placements, where you'll be able to work in a range of areas like surgery, accident and emergency, medicine and critical care.
You can spend up to 50% of your time in placement, and the rest of your learning will be made up of lectures, practical classes and independent study.
You'll be assessed through written and practical exams, coursework and your performance while on placement.
If you are studying at bachelor's level, you'll learn the theory behind nursing, clinical skills and develop your understanding through teaching and hospital placements. Common modules and areas of study include:
Foundations of nursing
Person-centered nursing
Communication skills
Therapeutic approach and practice
Global health issues
Introduction to professional practice
Research methods
Healthcare sciences
Medicine management
Medicine management
Practical nursing skills
Types of nursing degrees
There are several different specializations of nursing you can choose from that focus your studies in a certain area, and will shape your future career:
Adult nursing
Child nursing
Mental health nursing
Learning disability nursing
Midwifery
Think about what area of nursing you want to go into when choosing which program you'd like to study.
Why study nursing abroad
Choosing to study nursing abroad means you can access some of the best programs from around the world and great career opportunities after graduation.
If you dream of working as a nurse in a certain country, studying and earning your degree there will make it much easier. Most nursing programs will be accredited in that country, and allow you to work there once you have the relevant work permit.
Studying abroad has many other benefits that make it a worthwhile experience. You'll get to learn all about another culture, improve your language skills, make new friends from all over the world and get a fantastic education. Learn more about the benefits of studying abroad here.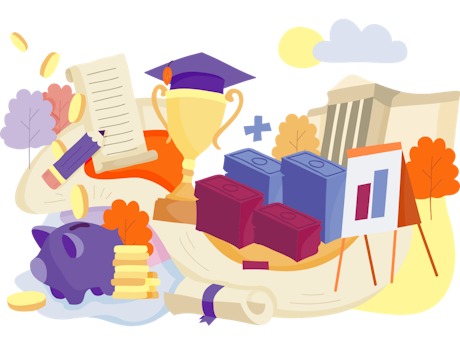 Where to study nursing abroad
There's plenty to think about when you're deciding where you should study nursing abroad. Here's some of the things that are worth considering to help you make your decision:
Where you want to work

Studying in the same country you want to work in will make getting a nursing role much easier, so think about where you want to live after graduation.

How quickly you want to qualify

The length of you studies can vary depending on the country you study in. For example, it's possible to become a registered nurse in two years in the US, but it usually takes three years in the UK.

Where you want to live

Think about things like the climate, culture and politics of where you want to live and study. Remember you'll be living there for several years, so it needs to be somewhere you'll be happy.
Here's how you can choose where to study abroad.
Best countries to study nursing
If you want to attend one of the top nursing schools, then you could look to study in the US, or the UK. Not only do they have some of the best programs, but both these countries are in need of more nurses, so you'll have strong career prospects if you choose to stay and work.
Other countries that offer well respected nursing programs include Canada and Australia. These countries offer degrees that are recognized all over the world, but you may need to do some additional courses and exams if you want to work in another country after graduation.
Best universities to study nursing
In order to find the best university to study nursing, there are several things you should think about outside of which are the highest ranked programs.
Make sure you look at the program curriculum and what else the university offers, and think about things like:
What placements the program offers
What teaching methods are used, for example, does the program involve more lectures or practical work?
What the university offers outside the classroom, e.g. student clubs, sports and social activities
You can study nursing at universities, medical schools or specialist nursing schools and colleges from all over the world, so take your time to make the right decision for you.
See all universities offering nursing programs
How to study nursing abroad
Find your best matches

See programs that best match your eligibility and aspirations

Application guidance

We'll get you to the right place to start your application

Visa & travel advice

Get help after application, all the way to your first day at university
Our team of advisors is ready to support you at every step of your study abroad journey.
Our services are 100% free for students like you because we're funded by universities.
Nursing study abroad programs
Nursing programs are offered at several different levels, and qualifications can differ depending on what country you are studying in. For example:
In the UK

You can study a BSc or BNurs at undergraduate level. These courses last three years full time and you qualify as a registered nurse when you graduate. You can also study an MNurs, which is four years and will earn you a master's qualification.

In the US and Canada

You can study an associate degree in nursing (ADN), which can take up to two years to complete. You can also study a bachelor's in nursing (BSN), which takes four years. You can also convert an ADN to a bachelor's by taking a two year RN to BSN program.

In Australia and New Zealand

You can study a diploma of nursing, which lasts two years, or a three year bachelor of nursing which lasts three years. If you study a diploma you'll qualify as an enrolled nurse, but you'll qualify as a registered nurse if you study a bachelor's degree.
It's also possible to study master's degrees in nursing, usually offered as an MSc and MSN. If you want to study at the highest level, many universities offer PhD in nursing. Many nurses that study a PhD do so part time over five or more years while working, with the aim of becoming a nurse researcher.
Nursing undergraduate programs
Nursing graduate programs
Search all of our nursing programs
Just tell us a bit about yourself and your study plans and we'll show you the right nursing programs for you.
Find your perfect matches
We'll find you the best programs based on your aspirations and eligibility.
Quick and easy
It only takes a few minutes to get a fully personalized list of programs.
No catches
Get your full results without having to provide any contact details.
Find your perfect programs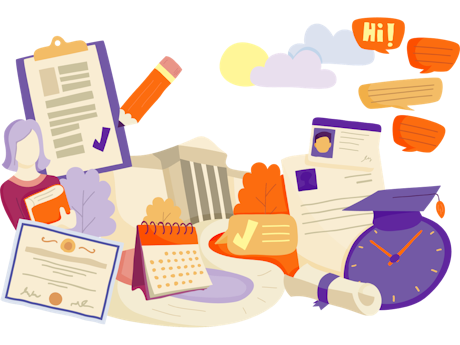 Entry requirements to study nursing abroad
To be accepted into a nursing program abroad, you'll need to meet the university's entry requirements. Although each university and program will have its own specific requirements, here is what you will probably need to study nursing:
To achieve the secondary education grades required for the nursing program (e.g. a GPA of 3.0 or higher, 3 Bs at A-Level, or an IB Diploma score of 34) A personal statement that outlines your interest in the nursing Good English language proficiency test scores Relevant academic references
Always check the entry requirements and carefully and make sure you can meet them before you apply. Here is more on how to study abroad.
Future nursing careers
Nursing is a truly vocational course, and if you achieve a degree it's very likely you will go on to become a professional registered nurse. However, there are different nursing roles you can pursue, including:
Registered nurse
Mental health nurse
Pediatric nurse
Learning disability nurse
Care worker
Midwife
Paramedic
If you know which nursing role you want to perform after graduation, make sure you choose a program that will help you achieve your aims.