Study economics abroad
Get a fully personalized list of economics programs that match your eligibility and aspirations.
See all economics programs
See your perfect economics programs abroad
Tell us a bit about yourself and your study plans to filter your results so you only see the programs that are right for you.
Find other programs in economics
Economics degrees abroad
Economics is the study of how we use our resources. It looks at why economic decisions are made, and how they impact society. The study of money and how it works is a valuable skill, and choosing to study economics abroad will arm you valuable skills that employers want.
Studying economics overseas also means you'll experience a new culture and way of life, and also gain an insight into how economics works in a different country.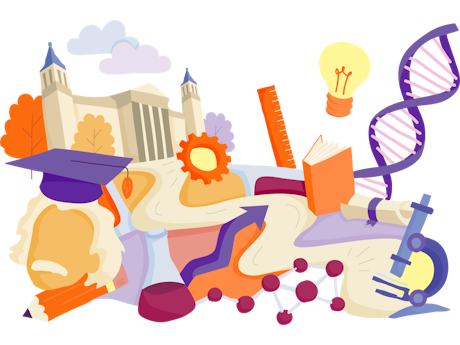 Economics program structure
Exactly what you can expect to study on an economics program will depend on the university and country you're studying in. It will also be different depending on the level you're studying at, so it's important to look closely at the curriculum and content of the course before you apply.
Most programs will include several elective or optional modules you can choose from. This means you can tailor your program to focus on the areas you're most interested in. For example, you could choose to study modules that focus on the impact of economics on society, or you could choose to focus on areas of mathematics and statistics.
Most economics degrees are taught through a combination of lectures, seminars and tutorials, and you'll be assessed through essays, coursework and written exams. In the final year of most undergraduate degrees you will complete a dissertation that will make up a large part of your final assessment.
At undergraduate level, here some of the modules you can expect to study during an economics:
Microeconomics
Macroeconomics
Applied economics and statistics
Global economics
Mathematics for economics
Econometrics
Economic policy
Types of economics degrees
There are a number of degrees you can study that are connected to economics, either concentrating on a specific area, or as a related branch of the subject. Some of the different types of economics degrees include:
Finance
Applied economics
Business economics
Social economic policy
Commerce
Agricultural economics
It's also possible to study economics as a joint degree, for example you can study economics with politics, history or psychology. Choosing to study an economics subdiscipline or joint degree is a good way of focussing your degree in the area you're most interested in.
Why study economics abroad
Economics impacts every aspect of our lives, from our own individual financial decisions, to the policies of governments and business. Studying economics abroad is a great way of broadening your experience by seeing first hand how another country and society deals with financial issues.
With the increase of international trade and globalization, studying abroad can give you valuable insight that will enhance your understanding of the subject. Not only that, but studying economics abroad is a great way to experience a new culture, improve your language skills and make lifelong friendships.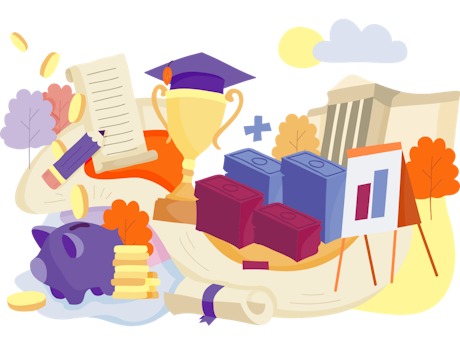 Where to study economics abroad
Once you've decided to study economics abroad, you'll have a huge number of universities and programs from all over the world to choose from. To help you narrow down your search, think about:
What program you want to study. Look at the content of the program, and think about the length of the course and if you want a program that includes work placements or internships.
Where you want to work after graduation. Look at locations that offer opportunities that match your career aspirations, but remember you'll need a work visa to work in the country once your studies have finished.
What university experience you want. Your time outside the classroom is really important, so take things like the student life of the university into account. Also think about things like the climate, culture and politics of the country you want to live in.
Deciding where to study is a big life changing decision, so take your time to make sure you make the right choice. Find out more about choosing where to study abroad here.
Best countries to study economics
When it comes to countries with the most highly ranked and respected economics programs, the USA leads the way. The UK also boasts some of the top economics schools and universities, with Australia and Singapore also well represented.
Ultimately, the best country to study economics needs to be a place you want to live in, as well as offering an economics program that meets your needs.
Best universities to study economics
Economics programs are offered in many universities across the globe, and there are also plenty of specialist schools of economics you can apply to. When trying to work out the best university to study economics, think about:
The content of the program curriculum and the course structure
If there are any internship or year abroad options
How well is their economics program ranked or regarded
What social activities and sports the university offers
The location of the university - is it in a vibrant city or a leafy campus?
Consider these factors and do your research before you apply. Always try and apply to more than one university to improve your chances, but only apply to places you'd be happy living and studying in.
See all universities offering economics programs
How to study economics abroad
Find your best matches

See programs that best match your eligibility and aspirations

Application guidance

We'll get you to the right place to start your application

Visa & travel advice

Get help after application, all the way to your first day at university
Our team of advisors is ready to support you at every step of your study abroad journey.
Our services are 100% free for students like you because we're funded by universities.
Economics study abroad programs
You can study economics abroad at all levels including associate, foundation, undergraduate, postgraduate and doctorate.
At undergraduate level, you can study economics as a BSc or BA over three or four years at undergraduate level. BA options often focus more on the social impacts of economics, and BSc programs involve more maths and statistics, however the differences are normally quite small.
If you're a graduate, you can study a master's in economics after completing a bachelor's degree. It's usually expected that you have a bachelor's in economics in order to study a master's, however you can often be accepted if your degree is in a related subject.
To study a PhD, which can last for four or five years depending on the program and country, you'll need to have completed a master's in economics.
Economics undergraduate programs
Economics graduate programs
Search all of our economics programs
Just tell us a bit about yourself and your study plans and we'll show you the right economics programs for you.
Find your perfect matches
We'll find you the best programs based on your aspirations and eligibility.
Quick and easy
It only takes a few minutes to get a fully personalized list of programs.
No catches
Get your full results without having to provide any contact details.
Find your perfect programs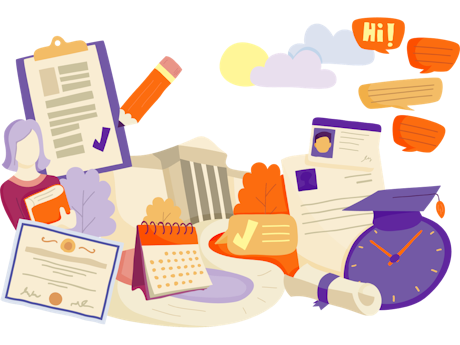 Entry requirements to study economics abroad
To study economics in another country you'll need to meet the university's entry requirements. The requirements will be unique to each university and program, but here are the basics you'll need:
To have completed secondary education in your home country with satisfactory grades - some programs ask for good maths and economics grades, but many don't specify the subjects
A personal statement that outlines your interest in the economics
Academic references or a letter of recommendation
A bachelor's degree in economics or a similar subject to study a master's
For more help and advice on the application process, read our guide on how to study abroad.
Future economics careers
Getting a degree in economics opens up a huge number of potential career opportunities, especially when you've studied abroad. Popular careers for economics graduates include:
Economist
Market research analyst
Financial analyst
Risk analyst
Accountant
Data analyst
Account manager
Management consultant
Check each program to make sure the content and curriculum match your career aspirations. Choose a program that will help you get the job you want after graduation.