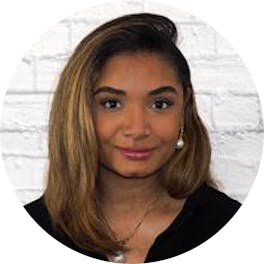 Esther Hassell
Esther Hassell says
For 160 years, St. Francis College has provided an affordable, small-college education in Brooklyn, New York. The College welcomes students from around the city, country and globe. With a total enrollment of about 2,600 and an average of 20 students per class, St. Francis College offers 72 undergraduate majors and minors across 19 academic departments.
The student body, hailing from 65 national backgrounds, reflects every religious tradition. Its cultural and ethnic diversity reflects NYC's diversity. The College has embarked on a comprehensive internationalization strategy, and with total number of 225 internaitonal students, is committed to preparing students for 21st century careers that fuel the global economy.
SFC has a long tradition of nurturing both athletes and scholars. The Terriers compete in 21 NCAA Division I athletic teams. The men's soccer team has won multiple NEC Championships while men's water polo has 4 NCAA Division I Final Four Appearances.
Great Internship and Networking opportunities for all the students at St. Francis College are definitely big reason why to study here. Our international students traditionally land some of the great internships in companies such as KPMG, Bloomberg, Deloitte, American Express, CBS, National Grid, ConEdison, NBC, J.P. Morgan, and many others.
Our Alumni Network is built on the success and service and a commitment to making the world more equitable and more hospitable. Our alumni certainly are the pride of our institutions and they are always ready to help generations to come.
A smaller student population makes our facilities very welcoming and heart-warming. Students are known by name in every space they enter which is a very unique thing that we at St. Francis College take big pride in.
Besides the classrooms and administrative offices, SFC has two gyms (basketball and volleyball) that are accessible for regular students. On top of that, there is a swimming pool on our campus as well as a weightlifting room that students could use.
The best thing is the fact that the actual campus is one big building that covers the whole block and has 8 floors. Thus students do not have to walk long distances between the classes since they are only 2-3 minutes away from basically every office or classroom at St. Francis College. Our campus location is less than 20 minutes away from all the prominent tourist locations such as Wall Street, Times Square and Central Park, hence, we love to say that New York City is our campus.
There are many great career prospects for international students graduating from St. Francis College, including careers in accounting/CPA, nursing, law, business (investment banking, finance), marketing, media and communications, and many others!