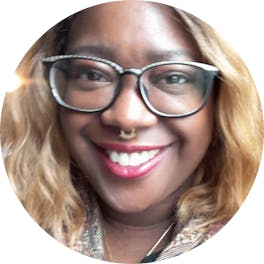 Tatiana Khalfani
Tatiana Khalfani says
Felician is a small university offering the best of both worlds! Located 16km from NYC, and voted the safest campus in all of New Jersey, creates an environment ideal for learning, internships and job opportunities.
We offer over 60 career-focused academic programs in the School of Arts and Sciences, the School of Business, the School of Education, the School of Nursing, and the Institute for Information Sciences. With such a variety of courses and programs, you will quickly discover your interests, passions, and talents.
As a small Catholic institution that houses over 130 students from over 35 countries, our values drive how we educate and transform students for the pursuit of competence, character, and compassion.
Felician is also one of only 23 universities that is a Non-Governmental Organization (NGO) to the United Nations offering an interdisciplinary Fellowship opportunity for all students and majors! Practicing how your major relates to the world stage creates an opportunity for future career plans and lasting connections.
As a small university, supporting students is what we do best! The Office of International Programs is staffed by experts that will advise you from the initial enrollment process, visa process and how to best navigate and succeed in the US.
Our Academic support office ensures all students receive adequate and above and beyond tutoring and career guidance throughout their studies. The division of Student affairs ensures your out of classroom experiences are rich and interactive, while at the same time knowing that the counseling office ensures you make sense of it all. An equally important office is our career service department which ensures students have access to an array of internships and job opportunities. Last year, the average salary of the graduating class was $55,000!
Having the ability to know each of our students by name allows each office to offer individual support to ensure the success of every student's educational goals.
Our top employers for Felician graduates include; United States Secret Service, United Nations, Mayo Clinic, Bergen County Sheriff Department, Federal Reserve Bank, Hackensack University Medical Center, NY Presbyterian Hospital, and GE Capital.