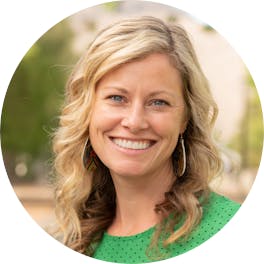 Erin Parsons
Erin Parsons says
Cuesta College is a great place for international students because we have a close-knit and supportive community where students actively engage with one another both in and outside of the college campus.
We offer an affordable education with amazing opportunities to transfer to top schools throughout California and the United States!
We are surrounded by the beauty of the central coast of California with easy access to hiking, shopping, beach-fun, cultural arts, and amazing weather year-round. Cuesta is the perfect place to build your future!
What I love most about Cuesta are our international students. Our students bring positive energy to campus, a zest for learning, and resourcefulness.
Their excitement about Cuesta and about the Central Coast of California makes me appreciate everything around me that much more! I value how our F-1 students offer nuanced and diverse perspectives both in the classroom and in our local community. Our students make me a better person! Win-Win!
Cuesta is all about personalized services. You are more than just a number. You are valued as an individual, with unique talents and strengths. We work individually with each and every student.
We have many resources on campus, including free tutoring and academic counseling, a food bank with free food, a health center with nurses and mental health counselors available, and lots of recreation (baseball and track fields, brand new pool, renovated basketball gymnasium, and more!), public transportation, park-like grounds, top-notch technology and classrooms, and amazing International Student Office with snacks :) and a cozy place to hang out with one another.
After graduating from Cuesta, our students go on to do a variety of exciting things! They may start working right away and using their degree in technical, vocational or professional jobs.
Often our students transfer to 4-year universities to pursue a bachelor's or master's degree. Some international students decide to stay local through the OPT program and get some work experience before continuing their studies at a new school or before departing the U.S.
Some students choose to return to their home country and use their highly esteemed American degree to get a new great job and start the next chapter of their life!