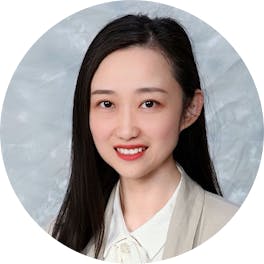 Katy Wang
Katy Wang says
Davis College is highly diversified and inclusive. Within our 163-year history, we are always committed to serving students from diverse backgrounds. We are not only recognized as a prestigious educational provider but also one of the best employers in the community for our values and missions.
Our faculty and staff would like to personally support international students in overcoming language and cultural barriers so as to achieve academic success and confidence in life.
Small classes are offered with a 1:9 faculty-student ratio, where students gain more attention and comfort. Everyone matters here at Davis College and no one will get themselves lost in the intimate environment.
We are a career-oriented school. Students will expect professional advancement through a combination of career-centered academic courses and real-world experience through an externship.
Davis College is committed to making the student's experience worthwhile by offering various services that make the transition to the American higher education system as easy as possible.
We will do everything in our power to make the student feel welcome, safe, and have a successful college experience, including F-1 visa assistance, new student orientation, student employment workshop and career services, housing placement, and airport pick-up.
Students will be surrounded by a network of supportive instructors and academic advisors for various career services. We are proud that we have maintained a 90% above placement rate in the most recent 50 years, and hit 100% in 2016 and 2019.
Even after graduation, students will still have access to Davis College's career search resources. Faculty and staff are committed to analyzing and understanding the changing career marketplace and technology by maintaining relationships with Advisory Committees and local businesses.