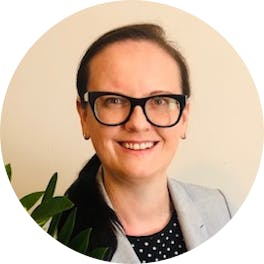 Monika Wojciechowski
Monika Wojciechowski says
At CSI, international students find excellent degree programs, renowned faculty, vibrant campus life, affordable tuition, cutting-edge technology, and state-of-the-art facilities.
CSI provides a welcoming and safe environment for international students with a community that values global education as evident by our Center for Global Engagement.
CSI campus is located on the largest physical New York City college site. Surrounded by a park-like landscape, the campus is centrally located on Staten Island.
The campus includes 300 classrooms, laboratories, and instructional spaces, study lounges, department and program offices, and faculty offices, along with extensive athletic facilities and an acclaimed Center for the Arts.
CSI is a comprehensive institution offering associate, bachelor, master's, and doctorate degree programs across 5 specialized schools and divisions.
The Center for Global Engagement provides services for students and scholars from around the world. In addition to processing all required immigration documentation, the Center provides extensive orientation, ongoing advisement, and assistance.
It also oversees student activities and organizes a variety of on-campus programs throughout the year.
CSI alumni find employment in local, national and international companies.