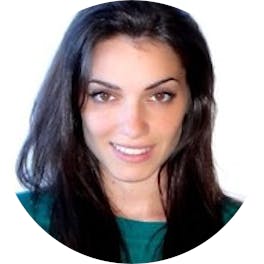 Sara Fortezza
Sara Fortezza says
International students have the opportunity to be immersed in a multi-cultural environment, getting in contact with other students' backgrounds and cultures.
Our faculty is highly experienced and trained to fulfill each student's need of learning and growing. All classes are offered at the MIU Campus located in the heart of the financial district of Miami, where this vibrant and dynamic city is expressed in its full modern essence.
Mar­coni In­ter­na­tional Uni­ver­sity offers equal opportunities to international and domestic students to study fully online or fully on campus. The MIU cam­pus is lo­cated in the fi­nan­cial and com­mer­cial dis­trict of Miami, the city's fastest-growing dis­trict.
In order to study at the Miami Campus, international students will require an F1 student visa. The MIU administration office will help with the process of obtaining the visa, allowing you to live and study in Miami for the duration of the course.
The online program also offers the same quality degrees in a more affordable and convenient format: less cost, less travel, and more possibilities. Our in­no­v­a­tive and flex­i­ble on­line learn­ing sys­tem, "In­ter­ac­tive On­line Learn­ing", responds to the needs of stu­dents who would like to rec­on­cile study with professional and personal com­mit­ments.
The uni­ver­sity occupies an area of 7,210 square feet and includes 4 classrooms with a capacity of 30 students each, a library available to students, a cafeteria, a reception area, and administrative offices.
The Department of Student Services is available to any student for assistance related to daily-life tips and suggestions. The University can provide assistance for the search of housing/accommodation and airport shuttle services on request.
Many international students want to remain in the United States after completing their degree at MIU, seeking job opportunities in their related fields of study.