Study in Cedar City
Get a fully personalized list of programs in Cedar City that match your eligibility and aspirations.
See all programs in Cedar City
Why study in Cedar City?
Cedar City is a student-friendly community nestled in southern Utah, USA. It's the largest city in Iron County and is famous for its stunning tourist attractions and many festivals.
The city is known as the 'Gateway to the National Parks' because it's surrounded by six world-famous sites including the Grand Canyon, Lake Powell, and Bryce Canyon, giving students plenty to experience.
There's so much for students to dive into. Cedar City is filled with eclectic food joints, vibrant cultural spots, fun outdoor activities, and exclusive boutiques, all easy to reach thanks to Cedar City's handy public transport network.
If you're a budding explorer, the city is home to Cedar City Regional Airport, the second largest airport in Utah. There are regular flights to places like Salt Lake City, which takes an hour to reach.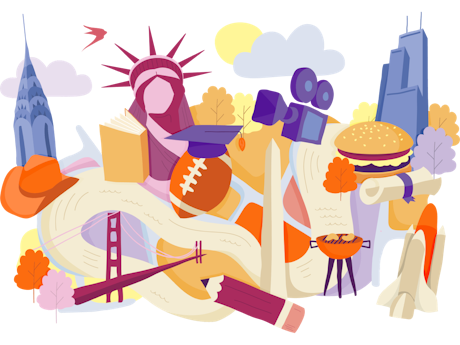 Universities in Cedar City
Student reviews for Cedar City
Southern Utah University

Chemistry

Tell us about Cedar City

Cedar city is a small city. There's only one difficulty for international students. Since Cedar has no public transportations, it's hard to go around if you don't have a car.

Southern Utah University

Biology

Tell us about Cedar City

Cedar City is a small city so it doesn't have much public transportation and not much to do except going in the wild. Besides that I feel super safe and most things are still within walking distance so for someone who doesn't like big cities it's perfect. The only thing is that religion is very present here and I didn't know before coming and I feel like that would be a good thing to know.

Southern Utah University

Exercise Physiology

Tell us about Cedar City

Souther Utah University is located in Cedar City. Cedar City is a small town of approximately 32,000 people. One thing about Cedar that is pretty evident from the get go is how friendly the residents are. They allow you to feel welcomed and appreciated especially if you are a student athlete. It is very safe as crime levels are very low. Cedar hosts a wide variety of restaurants to choose from and many natural attractions such as parks and hiking trails. There is not much to do at nights in Cedar but the bowling ally closes at 11 and that pretty cool!

Southern Utah University

Mechanical Engineering

Tell us about Cedar City

An authentic small-town of western US with college town vibes. Cedar City has good size, facilities, and entertainment opportunities. A lot of options are within walking distance from campus.

Southern Utah University

TESOL

Tell us about Cedar City

Cedar City is a very peaceful and quiet place. Sometimes too quiet as I'm not use to living at a place where there are not much parties and excitement. The benefit of studying in Cedar City is that you get to focus as there are no distractions or disturbance. Cedar City is clean and beautifuI. The City is surrounded by mountains and especially when it snows it creates a beautiful scene. Cedar City's landscape is professionally designed and the buildings are modern. The only downfall is with the weather, it's unpredictable and extreme, when its cold it's really cold and when it's hot it's really hot. The air is also dry and this can be damaging to skin if you don't use moisturizing products and have a humidifier. I can say that the City is safe as there are no violence or criminal activities that is going on, you can walk on the streets day and night without feeling scared and thinking that someone will attack you. SUU police is located on campus and if and when there is a safety threat they will alert everyone of the precautionary measures to take while they investigate and stop the threat.
How Studee can help you
Find your best matches

See programs that best match your eligibility and aspirations

Application guidance

We'll get you to the right place to start your application

Visa & travel advice

Get help after application, all the way to your first day at university
Our team of advisors is ready to support you at every step of your study abroad journey.
Our services are 100% free for students like you because we're funded by universities.