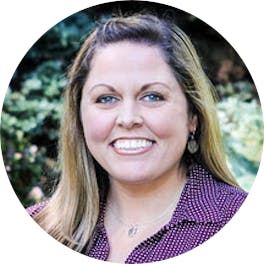 Kristin Donati
Kristin Donati says
Wilkes University has several resources to assist international students with transitioning to college life in the US. We provide cultural, social, and academic support through campus-wide events, workshops, and activities.
We have over 46 majors to choose from, an Intensive English program, as well as master's degree programs on our beautiful, urban campus in Wilkes-Barre, Pennsylvania. Our Center for Global Education and Diversity sponsors and supports campus-wide programming and projects which develop an understanding of diversity through highlighting cultural celebrations, diversity conferences, and international issues and lifestyle choices.
We have students from over 30 states and 15 countries who attend Wilkes University. This lends to a diverse classroom where students learn from each other's different backgrounds and life experiences.
Wilkes University is a nationally-ranked research institution that provides programs and activities of a large university in the caring, mentoring culture of a small university.
It's the mix of numerous majors in professional and liberal arts programs, along with our master's degree programs and doctoral/terminal degree programs that has given Wilkes a unique quality.
We believe in hands-on learning, providing opportunities for students to work side by side their professors. Wilkes also offers 20-plus sports and over 80 different clubs and organizations to participate in.
Wilkes University has an International Student Services Department that is dedicated to helping all international students, faculty, and staff with immigration needs as well as programming and cultural support.
Our Office of Diversity Initiatives serves students from underrepresented groups to develop a nurturing and empowering support system at Wilkes University. Our region is home to numerous ski resorts, concert venues, water parks, and state parks, and we offer many weekend trips for our international students for sightseeing at some popular US destinations.
We're located within a few hours' drive from Philadelphia, New York City, and Washington D.C. The Center for Global Education and Diversity assists international students via orientation programs and cultural and social events designed to introduce you to the Wilkes University experience and American culture.
There are several campus events for domestic and international students to get to know one another. A weekly Global Coffee Hour includes refreshments, games, and presentations. We celebrate numerous holidays from around the globe.
With state-of-the-art engineering labs, 12 Bloomberg trading terminals in our Business school, a high-definition television studio and production control room, and an innovative, educational art gallery, Wilkes offers a wide range of services and facilities for all of our students.
Wilkes University boasts a 98% job placement rate, and The Economist ranked Wilkes 25th in the nation for economic value by comparing what our graduates earn to what they might have earned if they studied elsewhere.
Our Career Services Center hosts numerous workshops, and career and internship fairs for our students to attend and connect with potential employers in the area. They provide our students with job search resources, resume writing, interview skills, and information on current job openings.
The Brookings Institution has ranked Wilkes 14th overall in helping students improve their income after graduation, and Georgetown Center on Education and the Workforce listed Wilkes in the top 10% in return on investment for graduates.