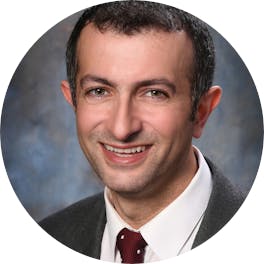 Dr Gokhan Alkanat
Dr Gokhan Alkanat says
One of the top 100 public universities in the USA (US News & World Report), Rowan University has a wonderful location. It is only 20 minutes from Philadelphia and 2 hours from New York City and Washington DC.
Undergraduate tuition is affordable with generous scholarships for international students. Graduate students benefit from in-state tuition (subsidized tuition) rates. With 90 bachelor's degree programs, 60 Master's and Doctoral degree programs, and two Medical degree programs, Rowan offers a wide range of study options for everyone.
The application process is simple, and the International Center helps students with course registrations, student visa matters, career planning, etc.
International students at Rowan have access to a range of benefits, like free airport pickup (Philadelphia Airport), International Student Orientation, International Student Club, Graduate Student Organization, Tutoring Center, Wellness (Health) Center, New laboratories, Undergraduate and Graduate Advising, Internship Opportunities, On-campus jobs, On-campus and off-campus housing, On-campus social activities and off-campus trips to Philadelphia, Washington DC, and New York City.
More than 70% of Rowan's students apply for a work permit (OPT) when they graduate from Rowan. Almost all Rowan students (98%) use their work permit (OPT) and find a job within a month once they receive their work permit.
Our students find jobs in reputable pharmaceutical, engineering, IT, chemical, construction, insurance, and financial companies in the USA.
To help students find a job, Rowan University organizes multiple Job Fairs on campus. Students meet with company representatives and apply for jobs at these job fairs. Rowan's Career Center helps students write a professional CV and prepare for a successful job interview.