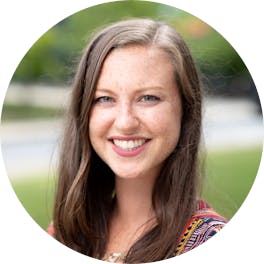 Haley Pachucy
Haley Pachucy says
Marywood University provides an inclusive environment for our students, and we cultivate knowledge and appreciation of all cultures. Guided by our mission and core values, Marywood educates global citizens to live responsibly in an interdependent world.
Marywood is a Day One university. On the first day of classes in a student's first year, they will be taking classes in their field of study. Classes are taught by professionals who have experience in the field, and our programs offer internship opportunities so students are prepared for their professional futures. Our 12:1 student to faculty ratio allows for a highly personalized education.
Our International Admissions team and the Center for Global Engagement work together to assist each and every student through the admissions and arrival process. Once students arrive on campus, we offer academic and extra-curricular support to help international students acclimatize to the campus community.
Students are well-prepared for their professional endeavors when they study at Marywood University. Through hands-on learning experiences such as undergraduate and graduate research, clinical rotations, internships, and course-related service projects, students gain in-depth knowledge, practical skills, real-world experience - and in the end, a job.