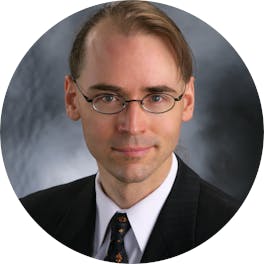 Dr Chris Seeman
Dr Chris Seeman says
Our Humanities faculty (history, government and foreign affairs, philosophy, and theology) consciously approach their subject matter from a global perspective that is focused on solving real-world problems.
To be a true "citizen of the world," international experiences are essential. When you contribute your perspective in the classroom, you are enhancing everyone else's learning experience and are being strengthened by the perspectives of students from other parts of the world. We leverage the diversity of our campus community to achieve this in everything we do, both inside and outside the classroom.
At around 3,000 students, Walsh University is small enough to make sure that everyone gets individualized support from faculty and staff, and fellow students. This level of support is simply impossible at larger-scale institutions.
We have a dedicated Director of International Students, individualized free tutoring for many classes, and international student clubs with faculty participation and mentoring.
Career prospects for graduates are better than usual, given that we require every student to complete an internship as a professional experience prior to graduation. Our faculty advocates for alumni as they seek employment.