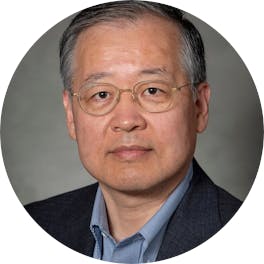 Brian Lim
Brian Lim says
Mercy College will help position international students for success with access to all New York City has to offer. The College is located on three campuses in the New York City area – Manhattan, Dobbs Ferry, and the Bronx. While we are located in New York City, Mercy prides itself on being open to students from all economic backgrounds and maintains a tuition rate of about $20,000 per year – one of the most affordable rates in the city!
At Mercy, international students will be joining a community of 10,000 students from 40 states in the US and over 50 countries around the world who study, learn, and have fun together. Countries represented on campus include Norway, Spain, Sweden, Albania, Japan, China, South Korea, the United Kingdom, Mexico, Brazil, and many more.
Aside from our prime location, the best thing about Mercy is the student experience and flexibility that comes with a Mercy degree. With over 100 programs to choose from in Business, Social Sciences, Health and Natural Sciences, Information Technology, Liberal Arts, and more, international students may enter Mercy as a business student and leave with a double major in business and computer science.
We like to say Mercy offers the "5 P's" that make us different:
People: Faculty with real professional experience
Place: New York City
Personal Attention: Small class sizes and individualized mentorship
Practical Education: Experiential learning and internships
Placement: 90%+ and many at Fortune 500 companies
Mercy's three campuses are all unique! Dobbs Ferry, our traditional campus just outside New York City, overlooks the scenic Hudson River and is home to many of our academic programs, NCAA Division II Athletics, residential life, international student services, clubs, and activities. State-of-the-art facilities include the Clinical Health and Simulation Labs, design & animation studios, business trading floor, music and recording studios, and a 5,000 square foot fitness center.
If you prefer the city, the Mercy Manhattan campus is located across the street from the Empire State Building and was newly renovated for Fall 2020. Dorm34, our brand-new residences, are open, along with city versions of all the facilities, clubs, student support, and opportunities offered in Dobbs Ferry – not to mention, Mercy Manhattan is just a walk or short subway ride away from countless internship and career opportunities.
The Bronx campus offers many popular degree concentrations to help you jump-start your career. Prepare for a career in fields such as business, IT, social work, and more. Join a close-knit community of students on a state-of-the-art, centrally located campus, featuring state-of-the-art labs, student lounges, veterans center, and more.
PACT Mentors (Personalized Achievement Contract) are here to support all students from the first day at Mercy through graduation. Not sure where to go or who to reach out to with questions? PACT Mentors will help students every step of the way, enrolling in classes, building interview skills, presenting networking opportunities, and assisting in obtaining internships and jobs in today's leading industries. PACT and other Student Support Services departments work together to give our students the best possible Mercy experience.
International students are welcome to work during and after their academic journey at Mercy. We support international students applying for on-campus jobs, CPT, and OPT. Through our 9 STEM programs, you'll have the opportunity to apply for up to three years of work authorization following graduation, and many of our programs have internships built into the curriculum.
Our Biology, Nursing, Psychology, Journalism, Business, Computer Science, Cybersecurity, and more offer hands-on experience and credit-bearing internships throughout. Our School of Business boasts a 94% employment rate and students hold positions at Bank of America, CNN, CBS, Ernst and Young, Amazon, Google, Blue Sky, and more.