Study agronomy abroad
An in-depth guide to studying agronomy as an international student.
Explore agronomy programs abroad
Bachelor's programs in
agronomy

No programs listed

Master's programs in
agronomy

No programs listed

PhD programs in
agronomy

No programs listed
See other programs in agronomy
Agronomy degrees abroad
Agronomy is the scientific study of crop production and soil management. It's a multidisciplinary field that draws on topics from biology, agribusiness, chemistry, and more.
As an agronomy student, you'll learn how to sustainably produce crops for food and fuel. You'll examine the influence of genetics, nutrition, and soil composition on crop yield and quality, and develop a solid understanding of the agricultural industry.
Studying abroad is an incredible opportunity to expand your knowledge and expertise in agronomy. As well as encountering new landscapes, climates, and plants, you'll appreciate the issues and challenges faced by agriculturalists across the globe.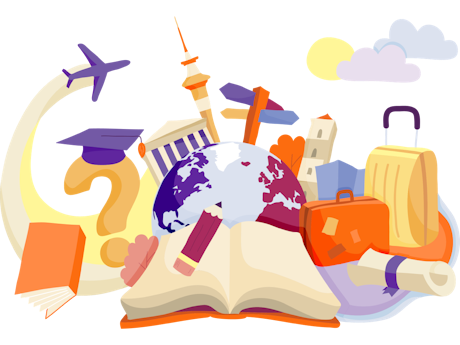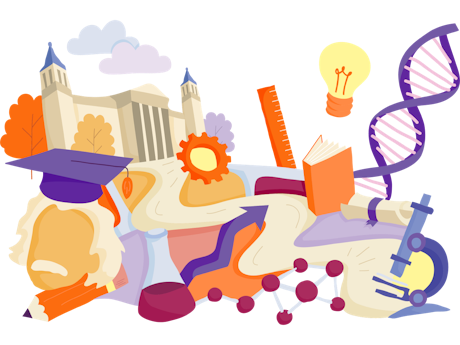 Agronomy program structure
Bachelor's degrees in agronomy last a minimum of three years. However, most programs give you the option to complete a work placement. If you choose to take a sandwich year, your degree will be extended by 12 months.
As the world's largest agricultural producer, the US is a popular study abroad destination for agronomy students. In the US, undergraduate degrees require four years of study. You'll take two years of general education classes before majoring in agronomy for the final half of your program.
It's possible to study agronomy as a postgraduate program too. Master's degrees take between one and two years, while PhDs can take up to six years to finish.
You'll benefit from a variety of teaching methods, including lectures, laboratory workshops, seminars, and field trips. You'll be assessed through a combination of essays, exams, practical assessments, presentations, and fieldwork.
The content of your program will depend on the modules you select and the university you attend. But here are some core topics you'll probably cover:
Agribusiness economics and management
Environment and land resources
Crop pests
Agronomy supply chains
Trends in agricultural markets
Principles of agronomy and crop improvement
Managing soils in the agri-environment
Sustainable production systems
Best countries to study agronomy
Best universities to study agronomy
How to study agronomy abroad
University & program search

Find the right program for you and your career aspirations

Application guidance

We'll get you to the right place to start your application

Visa & travel advice

Get help after application, all the way to your first day at university
Our team of advisors is ready to support you at every step of your study abroad journey.
Our services are 100% free for students like you because we're funded by universities.
Agronomy study abroad programs
Future agronomy careers
With an agronomy degree to your name, your career is sure to blossom. You could work in various sectors like farming, supply industries, research, and government departments.
Here are some examples of the career paths you could follow:
Agronomist
Farm manager
Crop scientist
Agronomy salesperson
Plant and soil scientist
Plant breeder
Crop research technician
Water and soil conservationist
If you'd like some extra support with your career plans, your university's employability office will be happy to help. They can help you land work experience opportunities, improve your resume, and apply for jobs.