Study mental health abroad
Get a fully personalized list of mental health programs that match your eligibility and aspirations.
See all mental health programs
See your perfect mental health programs abroad
Tell us a bit about yourself and your study plans to filter your results so you only see the programs that are right for you.
Find other programs in mental health
Mental Health degrees abroad
The struggles of individuals with mental illnesses and emotional disorders are increasingly recognized around the world. By studying a mental health program, you'll learn how to diagnose and care for people facing a wide range of conditions, including depression, eating disorders, addiction, and schizophrenia.
You'll learn how to create a supportive and therapeutic relationship with patients, identify their needs, and prescribe an appropriate course of treatment or therapy for them. Most of all, you'll gain the skills required to help people bring about positive change in their lives, see hope for the future, and move towards lifelong recovery.
Studying and working in the mental health sector means that you'll encounter patients from a diverse pool of countries, ethnicities, and backgrounds. Therefore, studying abroad in new surroundings is a fantastic opportunity to develop the cultural awareness and sensitivity needed to be an effective mental health professional.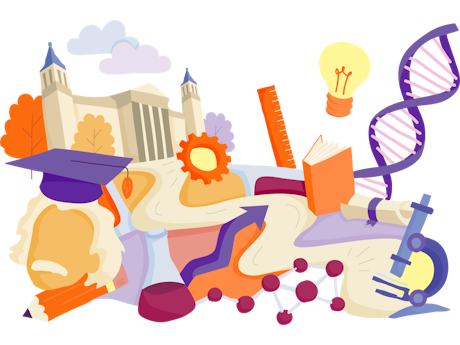 Mental Health program structure
You can study mental health at various undergraduate and postgraduate levels, including associate, bachelor's, master's, and doctorate degrees.
A two-year associate degree will give you a broad introduction to the field and prepare you for entry-level jobs, or progression onto a bachelor's program. A BSc usually takes between three or four years of full-time study to complete. You might be required to spend a year on placement or abroad as part of your program.
Once you've finished your BSc, you can go on to study a master's over one or two years. After this, you'll have the opportunity to study a PhD which takes about five years to finish.
Mental health programs are structured around theory and practical application. You'll be taught through a mixture of lectures, hands-on laboratory sessions, seminars, and workshops. Most courses will also require you to spend time learning in local hospitals and mental health facilities.
You'll be assessed through a combination of exams, presentations, coursework, practical assessments, and clinical examinations. You'll complete a dissertation in your final year of study which will account for a significant percentage of your overall grade.
The exact content of mental health programs differs between universities due to the range of electives that you can choose from. However, here are some of the core areas of study that you'll find on most courses:
Foundations of mental health and wellbeing
Knowledge and skills for professional practice
Contemporary issues in mental health
Mental health in children and young people
Research and development in care for older people
Understanding addiction
Psychological interventions
Principles of prescribing
Best countries to study mental health
How to study mental health abroad
Find your best matches

See programs that best match your eligibility and aspirations

Application guidance

We'll get you to the right place to start your application

Visa & travel advice

Get help after application, all the way to your first day at university
Our team of advisors is ready to support you at every step of your study abroad journey.
Our services are 100% free for students like you because we're funded by universities.
Mental Health study abroad programs
Mental health undergraduate programs
Mental health graduate programs
Search all of our mental health programs
Just tell us a bit about yourself and your study plans and we'll show you the right mental health programs for you.
Find your perfect matches
We'll find you the best programs based on your aspirations and eligibility.
Quick and easy
It only takes a few minutes to get a fully personalized list of programs.
No catches
Get your full results without having to provide any contact details.
Find your perfect programs
Future mental health careers
The opportunities are greater than ever for graduates looking to begin a rewarding and successful career in the field of mental health. With your degree, you'll have the knowledge, skills, and empathy necessary to work in roles supporting the mental and emotional wellbeing of others, including:
Psychiatric nurse
Psychiatrist
Art therapist
Clinical or counseling psychologist
Marriage and family therapist
Clinical social worker
Mental health counselor
Dramatherapist
For most of these roles, you'll need to earn a postgraduate qualification before you can practice. If you're unsure of the steps you'll need to take to secure your dream job, your university's career service will be able to offer professional advice and guidance.