Study justice studies abroad
An in-depth guide to studying justice studies as an international student.
Justice studies degrees abroad
Justice studies degrees are designed to give students a comprehensive understanding of crime, punishment, and legal systems around the world. It's an interdisciplinary subject that brings together aspects of sociology, criminology, psychology, forensic science, and ethics.
You'll explore what justice means to you and consider how your definition differs from others across the globe. As well as studying the roots of crime and its societal impacts, you'll use theory and research to evaluate crime prevention and sanction strategies.
National traditions, histories, cultures, and religions play a huge role in the organization of contemporary justice systems. By traveling overseas and immersing yourself in a new environment, you'll gain a global perspective on legal and social issues, boost your employability, and make lifelong memories.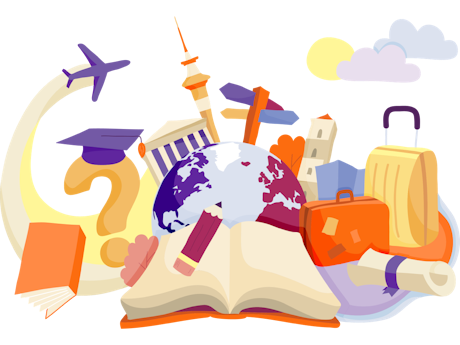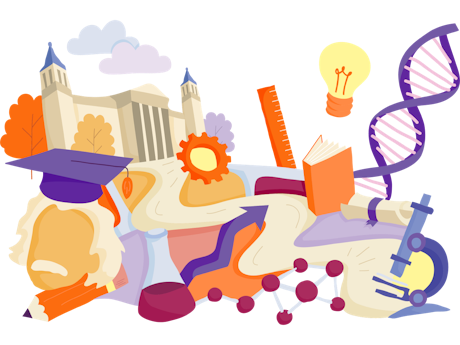 Justice studies program structure
There are several options to choose from when it comes to taking a higher education course in justice studies. One year-certificate programs introduce students to the roots and effects of social issues and crime, preparing them for entry-level positions or continued study.
Bachelor's programs are studied over three or four years, depending on your university and country of choice. Although courses can be offered as either a BA or BSc, you'll find little difference between the overall content of the two classifications.
Justice studies is a popular major amongst students at US universities. After completing two years of general education classes, students take justice-focused classes for the remaining half of their undergraduate degree.
Postgraduate qualifications are a great option for students looking to further their knowledge and enhance their employability. Master's degrees normally take one year of full-time study, with doctoral degrees adding a further four or five years on top of this.
Teaching methods for justice studies courses include lectures, seminars, tutorials, and discussion-based workshops. Assessment styles will vary depending on the modules you choose, but you can generally expect to complete exams, essays, presentations, research tasks, and group projects.
The content of each justice studies program will differ according to the cultural context of a university and the specialisms of its faculty. However, most courses will cover these fundamental areas:
Introduction to justice studies
Key issues in social justice
Crime and society
Criminal psychology
Sociology of violence
Victimology
Criminological theory
Criminal justice
How to study justice studies abroad
University & program search

Find the right program for you and your career aspirations

Application guidance

We'll get you to the right place to start your application

Visa & travel advice

Get help after application, all the way to your first day at university
Our team of advisors is ready to support you at every step of your study abroad journey.
Our services are 100% free for students like you because we're funded by universities.
Justice studies study abroad programs
Justice studies undergraduate programs
Justice studies graduate programs
Master's in justice studies
Justice Studies - MSc Arizona State University, USA

Program type

Master's

Duration

2 years

Annual tuition fee

24,318 USD

Fee in university's local currency 24,318 USD

Start date

January, August

about Justice Studies
See all master's degrees in justice studies
Future justice studies careers
A degree in justice studies will prepare you for a number of exciting and rewarding careers across sectors like law enforcement, social welfare, healthcare, and education.
Your extensive knowledge of the causes and consequences of crime will make you the ideal candidate for any of the following positions:
Police officer
Lawyer
Victim advocate
Attorney
Social services officer
Probation officer
Youth offending support officer
Private detective
If you haven't quite figured out which career path you'd like to follow, try to source some relevant work experience during the university holidays or at weekends. Experiencing what it's like to work in police stations, courtrooms or social services departments might help you narrow down your interests and ambitions.