Study electronic engineering abroad
An in-depth guide to studying electronic engineering as an international student.
Electronic engineering degrees abroad
Electronic engineering is the study of electronic circuits, components, and devices. Programs in electronic engineering equip students with the skills and knowledge they'll need to work at the forefront of cutting-edge design and development.
As an electronic engineering student, you'll learn how to plan, create, and test electrical components and systems. You'll develop your theoretical expertise in areas including electromagnetics, digital electronics, and power electronics. You'll then apply what you've learned to a wide variety of modern technologies, ranging from smartphones to sustainable energy.
By earning your degree abroad, you'll appreciate just how crucial electronic engineering is to the operations and activities of societies around the world. You'll see how different countries use electronic engineering to tackle issues like connectivity, health, and sustainability and will gain the global awareness and industry insight needed to kickstart an international career.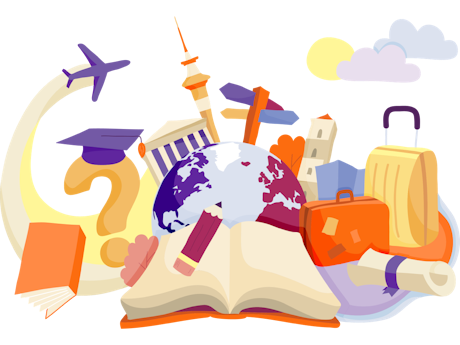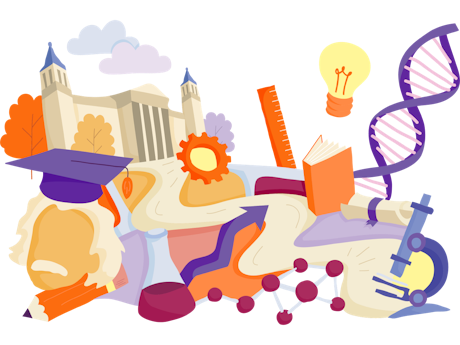 Electronic engineering program structure
You can choose to study a BEng in electronic engineering over a minimum of three years. However, most courses recommend that students complete an additional year-long industry placement. As such, it's common for undergraduate programs to last four years.
You can also opt to pursue an MEng. An MEng is an integrated bachelor's and master's program that is studied over four years. The first two years of an MEng typically mirror what's covered on the BEng. In the final half of your degree, you'll dive into more advanced and extensive modules.
The highest formal qualification available in electronic engineering is a PhD. These research-based programs can take between four and seven years of study.
To provide you with a sound theoretical and practical grounding in the subject, teaching is delivered through a combination of lectures, laboratories, workshops, seminars, and tutorials. Assessment methods will vary from module to module, but you'll probably encounter written exams, essays, presentations, practical assessments, and independent projects.
Every university will offer a slightly different selection of electronic engineering modules. Therefore, no two programs will look exactly the same. However, most will cover the following core topics:
Analog electronics
Analysis of circuits
Digital electronics
Electromagnetic fields
Computer programming
Engineering design and practice
Signals and communications
Power engineering
Best countries to study electronic engineering
How to study electronic engineering abroad
University & program search

Find the right program for you and your career aspirations

Application guidance

We'll get you to the right place to start your application

Visa & travel advice

Get help after application, all the way to your first day at university
Our team of advisors is ready to support you at every step of your study abroad journey.
Our services are 100% free for students like you because we're funded by universities.
Electronic engineering study abroad programs
Electronic engineering undergraduate programs
Electronic engineering graduate programs
Future electronic engineering careers
Electronic engineering is a booming international field that recruits thousands of graduates each year. As such, your problem-solving, technical, and analytical skills will be in high demand across sectors including energy, communications, healthcare, manufacturing, transport, and the environment.
Here are some of the exciting careers pursued by electronic engineering graduates:
Electronic engineer
Project engineer
Systems development engineer
Quality management engineer
Hardware engineer
Telecommunications engineer
Energy engineer
Mechanical engineer
Undertaking work experience during university holidays is a great way to accelerate your learning and improve your employability. Your university's career service can help you track down and apply for placements.