Study production abroad
Get a fully personalized list of production programs that match your eligibility and aspirations.
See all production programs
Production degrees abroad
A degree in production will give you the skills you'll need to take on roles in film, television and other media production. You can study a wide range of production programs covering things like music and theater, but many programs focus on the film and television industry.
As a production student, you need to have a strong passion for storytelling and filmmaking. You will develop skills in filming and editing, while building on your research and analysis skills. The best production programs will give you a mix of technical production skills and theoretical knowledge.
Countries all over the world offer film production programs, and by studying abroad you'll get a unique perspective on the subject. Every country has a different approach to filmmaking, so as an international student you'll have a great opportunity to broaden your experience and knowledge.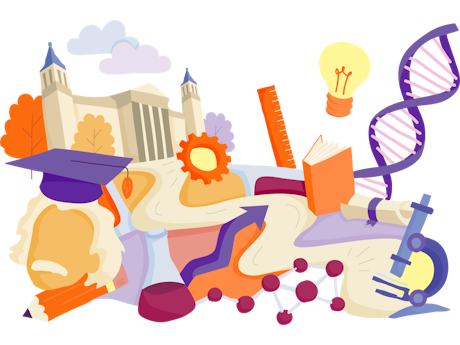 Production program structure
You can study for a range of production qualifications at undergraduate level, including diplomas, certificates and BAs. At bachelor's level, you will study production over three or four years, and if you attend a university in the US, you can choose production as a major or minor concentration.
At postgraduate level, you can study an MA, MSc or PgDp (Postgraduate Diploma) in production or production-related subjects. Which qualification is right for you will depend on where you are in your education or career, and what precise area of production you want to study.
Production programs usually including a large amount of practical classes and workshops where you can hone your skills and gain experience using the latest equipment. You will also learn through lectures and seminars, and many programs will include placements where you'll get the opportunity to put the skills you've learned into practice.
The precise program content and curriculum you will study will depend on the course you choose to take. It will also vary depending on the country and university you study at, but some common production modules include:
Storytelling
Scriptwriting
Cinematography
Production design
Sound and camera
Digital practice
Film and TV industry
Pre-production
Post-production
Best countries to study production
How to study production abroad
Find your best matches

See programs that best match your eligibility and aspirations

Application guidance

We'll get you to the right place to start your application

Visa & travel advice

Get help after application, all the way to your first day at university
Our team of advisors is ready to support you at every step of your study abroad journey.
Our services are 100% free for students like you because we're funded by universities.
Production study abroad programs
Production undergraduate programs
Production graduate programs
Future production careers
A degree in production will open up a host of exciting and creative opportunities in a wide range of industries. Some of the most popular roles for production graduates include:
Film/video editor
Film director
Lighting technician
Media producer
Screenwriter
Broadcast researcher
Broadcast journalist
Showrunner
Careers in film and TV are still a common route for production graduates, but new opportunities are also available in other sectors that need moving images for their websites, social media platforms and adverts.
Use your time at university to build up your experience both inside and outside of the classroom. Joining related student clubs and organizations is a great way to hone your skills, and show future employers your passion and dedication.