Study film abroad
Get a fully personalized list of film programs that match your eligibility and aspirations.
See all film programs
See your perfect film programs abroad
Tell us a bit about yourself and your study plans to filter your results so you only see the programs that are right for you.
Find other programs in film
Film degrees abroad
For international students, film degrees can provide insight into the world's most successful visual industries. Whether you're interested in studying film for the practical area of production, or the analytical side of film criticism, film qualifications are available across the globe in universities, colleges, and even specialist film schools.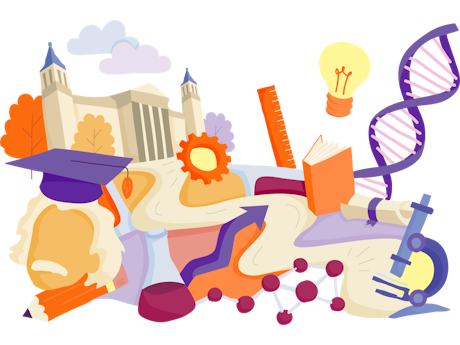 Film program structure
Wherever you decide to study film abroad, you will have a selection of film modules to choose from, which defines your focus on the subject. Film studies modules require many different methods of assessment and ways of learning, including film screenings, lectures, dissertations, seminars, filming, and editing.
You may be required to watch many films in your spare time, which may sound easy but can take up hours of your free time. There will also be many opportunities at university to get involved with film societies, or student media groups to use your skills and knowledge.
Depending on the country you study in, a typical bachelor's degree in film will take between three and four years, and a master's degree will take one to two years to complete.
The program curriculum of a film degree would be split into years of study with each year having some compulsory modules, in addition to optional modules to choose from; they would typically focus on the following areas:
Sound and composition
Filming and editing
Culture and identity
Foreign language cinema
Genres of cinema
Film criticism
Why study film abroad
Studying film requires at least an interest in film, but it may be a particular career path that brings you to study it.
Choosing to study film abroad means you'll have a wide range of programs to choose from, and you could study in a country famous for cinema, or a specific style of film you are passionate about.
It will also give you a unique perspective on how another culture approaches film making that could help you stand out in a competitive market.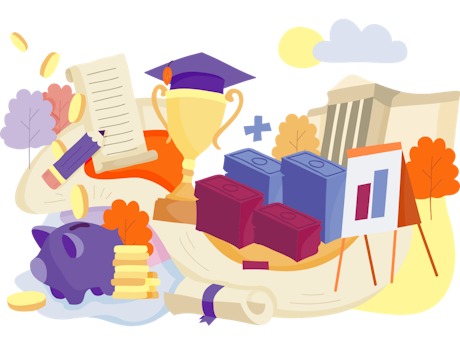 Where to study film abroad
Where you study film depends on a few factors and reasons why you are choosing to study it.
Most places in the world have educated notable directors, producers, and filmmakers, so you shouldn't entirely rule out studying anywhere just because it isn't known for film.
In all cases it is important to look at the exact details of a university or school's programs in film to check what you're interested in is covered.
Best countries to study film
There are many countries and areas with large film industries, making them some of the best countries to study film in. These include:
USA
UK
India
China
Japan
Germany
France
Spain
Countries with large film industries can be good options for studying get practical experience through work experience, or even stay on in the country to look for work following completion of your degree.
Best universities to study film
There may be a particular director whose films you love, or a particular film academic whose work you admire. In both cases there will be specific universities that focus on relevant areas to these interests.
The university or film school you decide to apply to will also depend on how practical you want your studies to be. Traditional universities may focus on film in an academic sense, and not the process of making films, as a dedicated film school would.
See all universities offering film programs
How to study film abroad
Find your best matches

See programs that best match your eligibility and aspirations

Application guidance

We'll get you to the right place to start your application

Visa & travel advice

Get help after application, all the way to your first day at university
Our team of advisors is ready to support you at every step of your study abroad journey.
Our services are 100% free for students like you because we're funded by universities.
Film study abroad programs
Film courses at all qualification levels are available across the world to international students. The country, language, and specific university you study in will affect the content of the program, including the types of films focused on and the methods of making them.
At bachelor's level a film degree would typically sit under a Bachelor of Arts (BA) award, or within a bachelor's in liberal arts as a major or minor. Master's degrees in film can be either taught or research.
A doctorate or PhD program in film is likely to be research intensive, with a focus on a very specific aspect of cinema.
Film undergraduate programs
Film graduate programs
Search all of our film programs
Just tell us a bit about yourself and your study plans and we'll show you the right film programs for you.
Find your perfect matches
We'll find you the best programs based on your aspirations and eligibility.
Quick and easy
It only takes a few minutes to get a fully personalized list of programs.
No catches
Get your full results without having to provide any contact details.
Find your perfect programs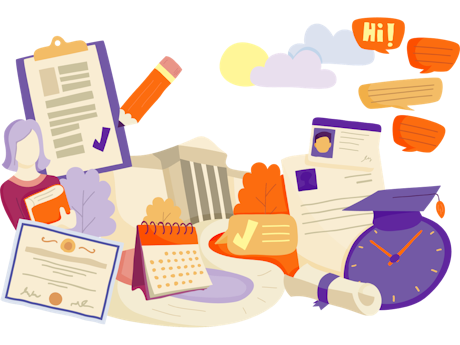 Entry requirements to study film abroad
As it's unlikely you would have studied film specifically at high school level, university's and film schools won't need a specific score for a film class for admission to a bachelor's, but may want you to show you have experience with media and/or art.
At master's and doctorate levels, the admission process may need you to prove you have sufficient practical or academic experience with cinema.
Studying film abroad will require an admission process that is set by the specific university for the exact program want to study. Every institution will want you to have passion and an interest in film, but you may also need to provide the university with the following:
Academic transcripts
An English language proficiency test (e.g. TOEFL or IELTS)
Proof of finances
References
CV
Personal statement
Future film careers
Film degrees have a wide range of careers associated with them, as well as transferable skills that are useful in other industries. You'll have a good ability to analyse and organize following a film studies course.
Common film degree jobs include:
Journalist
Camera operator
Producer
Director
Broadcast engineer