Study abroad at the University of Mount Union
Founded in 1846, the University of Mount Union (UMU) is a private university based in Alliance, Ohio, US. Each academic program is grounded in the liberal arts with the aim of preparing students for success in the 21st century.
The University offers over 50 undergraduate majors and a number of graduate degrees, including master's and doctorates. UMU boasts state-of-the-art facilities that offer students plenty of hands-on learning opportunities.
Mount Union's 123-acre campus is within 80 miles of both Cleveland and Pittsburgh, and they also have a 162-acre nature center located six miles away. The University provides students with endless opportunities to grow and achieve success. There are over 80 campus organizations and 21 intercollegiate athletic teams.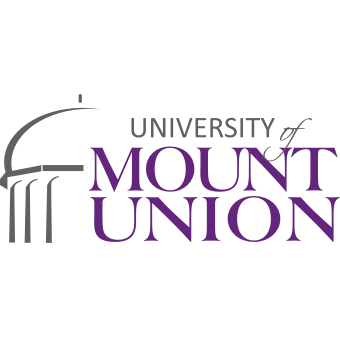 Why study at UMU?
Student staff ratio

13:1 student faculty ratio helps each student receive a personalized education

Experienced faculty

87% of Mount Union's faculty hold a doctorate or other terminal degree
Life as an international student
Mount Union offers international students a safe campus environment and welcomes students from more than 20 countries. You'll live on campus alongside domestic students, and UMU encourages all international students to get involved in campus events and organizations to help you meet new people.
The Office of International Student Services along with the Office of Diversity and Inclusion helps international students adapt to all aspects of campus life. The offices conduct orientation, plan cultural programming and organize social activities for international students.
They can help you integrate into life in American and the Mount Union community. The office also coordinates the Community Friend Program.
Student reviews for University of Mount Union
University of Mount Union

Tell us about University of Mount Union

In the library, there is a study space opening 24 hours with heater and AC, and I can study whenever I want. It's a good for me because I am a person that cannot study at home.

University of Mount Union

Tell us about University of Mount Union

The townhouses, dormitories and classrooms are all within 10 to 15 minutes walk which is very cost effective especially for international students who might not have cars to move around. This also literally preserves your life since this place is among the coldest in the region, it means you don't get exposed to the harsh cold for long during winter.

The professors are really friendly and care about your success so everyone looks out for you, the International Admissions office here specifically is very helpful, always notifying us about all opportunities available for international students, this ranges from getting us jobs, driving licenses, we have shopping trips to Walmart every week because they know we don't have cars. They are always reminding us about what we need within the law to stay in the USA for example OPT applications, internships etc and they help you with the process. You can basically walk into their office with what you feel is the dumbest question and they will help you without judgement.

There's a lot happening every week from talks by people like Margaret Atwood who we got last semester to political involvement trips like the FCNL spring lobbying that happens in Washington DC every spring.

There are all types of clubs and you can only fail to be apart of one only if you really don't want to. There's something for everyone and international students have a special class that helps them transition and help them cope with the style of learning here since it might be different from their home countries.

We are very close to the airport and the University provides transport for pick ups at the beginning of the semester and drop offs at the end, this happens for breaks in between as well. Very clean environment and a friendly community.


University of Mount Union

Tell us about University of Mount Union

The people here are friendly. The campus is beautiful. You need a car because there is no public transportation.

University of Mount Union

Tell us about University of Mount Union

I really appreciate that the university provide transportation from an airport to the campus.


University of Mount Union

Tell us about University of Mount Union

It's a good place to study in since it's a small university. There are a variety of things to do to get help in our academic journey. The people in this university are friendly and like a family.
Student life & facilities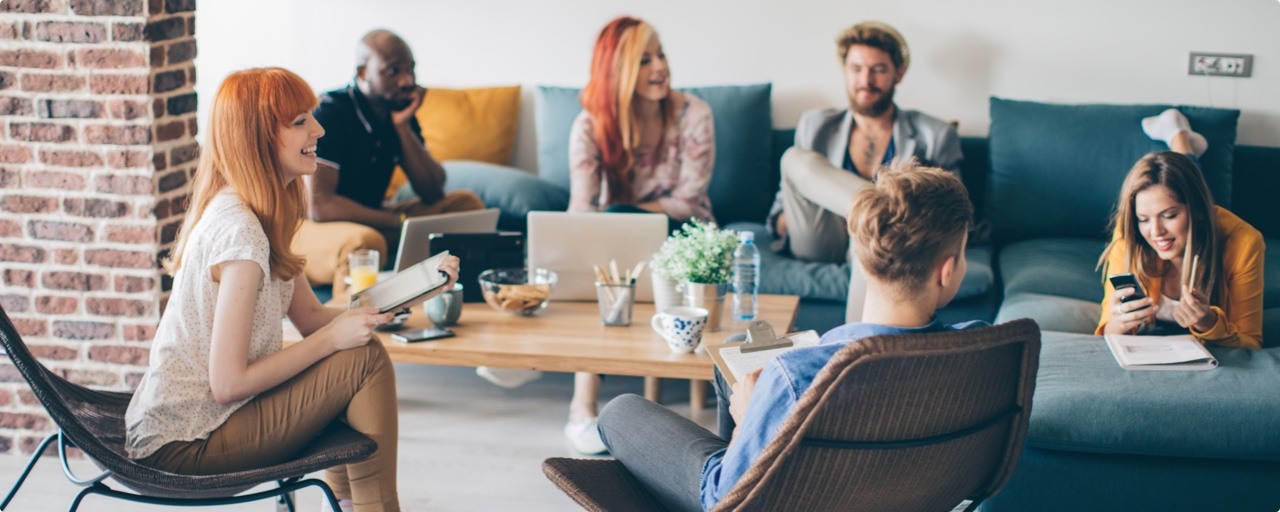 How Studee can help you
Universities & programs

Find the right program for you and your career aspirations

Application assistance

Be guided through your application process

Visa & embassy guidance

Maximise your chances of being granted a visa

Enrollment & travel advice

Get support all the way to your first day at university
Speak to a personal advisor (free service)
University of Mount Union programs
Fees and funding
At the University of Mount Union, they understand that the cost of college is a top concern for today's families. That's why they do their utmost to ensure an ideal combination of high academic quality, competitive cost, a robust scholarship and financial aid program, and excellent preparation for success after graduation.
A Mount Union education is accessible to students of all backgrounds thanks to their robust scholarship and grant offerings. There are several state and federal options available to assist you, as well as many Mount Union awards that are specific to your career at the university.
Merit based scholarships, ranges from $1,000-16,000 (students are automatically considered after application)
#YouAreWelcomeHere Scholarship - 50% off tuition (only 5 scholarships)

E-Sports - Students who are interested in e-gaming (video games), Students must compete for this scholarship and can get an additional $2,500 per year if chosen to be part of the E-Sports Team.

Visual & Performing Arts (VPA) Scholarships - Any student with a talent in music, theater or art can compete for a music, theater or art scholarship. Student does not have to choose one of these areas as program of study. The student could apply for the art scholarship by submitting a portfolio of artwork, and receive up to an additional $5,000 per year if selected as a winner. Students interested in music and theater can submit their auditions electronically as well.

Cheer and Dance Scholarship - If selected, students can get an additional $1,000 for being part of these teams
Location
University of Mount Union
1972 Clark Ave, Alliance, OH 44601
While Alliance maintains a small-town charm, it is a city that's on the move. Recent growth and development have vastly expanded the city's offerings, and today, Alliance offers plenty of things to do and places to go.
to The Akron-Canton Airport from Alliance

20 miles
Visa requirements for the University of Mount Union
Many international students will require a visa to study in the US, and this is a vital step of your study abroad journey. Make sure you understand the requirements you may need to meet before applying.
USA student visa requirements