Apply to Lakehead University
: Accredited university partner
We maximize your chance of getting admitted to your chosen universities. Reduced application fees, a free assessment and access to a dedicated advisor.
Discover more on the official university website
---
Uni facts
International students

1500
Why use Studee?
We maximize your chance of being admitted with our free, 48 hour fast-track assessment (worth $185*)
Find your ideal program

Filter 10,000s of programs down to a shortlist perfect for you, where you have a strong chance of getting admitted

Apply online via Studee

Complete our application form and enjoy reduced application fees and access to unique Studee scholarships for many universities

We assess within 48hrs

We complete an 85-point assessment within 2 business days, help you with improvements then submit to your university

University offer in 2-4 weeks

We chase the university for your admission decision and keep you updated. We all celebrate your admission!
Carbon compensation - We'll plant trees in your name to compensate for the carbon generated by all your flights to and from university.
All our services are 100% free as we're funded by universities. You pay deposits and tuition fees directly to the university.
* Price based on similar application assessment services from other providers
Study abroad at Lakehead University
Lakehead University (LU) is a comprehensive public research institution located in Thunder Bay, Ontario, Canada. It offers a broad range of undergraduate and postgraduate study options with 60+ fields of study to choose from. Their academic departments cover a wide range of areas, including aboriginal education, biology, law, business, education, music, and many more.
The University uses experiential learning to give students valuable hands-on experience. They offer co-operative education, community-based learning and internships to ensure all students develop transferable skills they can take into the workplace after graduation.
LU has two campuses in Thunder Bay and Orillia, and both offer students a rounded university experience. Their on-campus accommodation is available at both sites and offers students a fun, safe and convenient place to live. Their athletics teams are called the Thunderwolves and compete in a range of sports, including soccer, golf, hockey and basketball.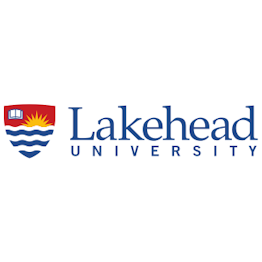 Why study at Lakehead?
Top research

Named Top Canadian University in Undergraduate Research five years in a row (Research Infosource, 2019)

Small class sizes

60% of classes have fewer than 30 students, allowing students to have a personalized university experience

Great staff

learn from outstanding academics professors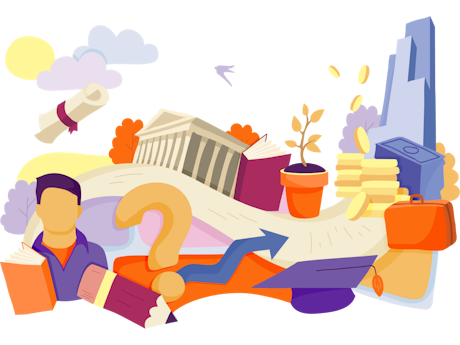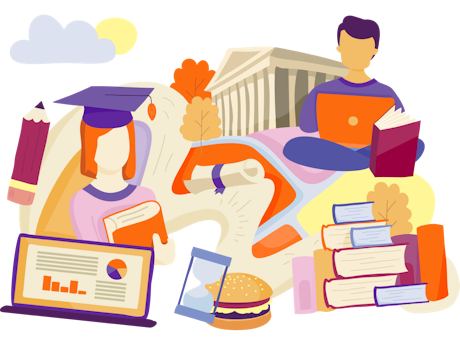 Life as an international student
Lakehead offers a selection of support services for international students, including academic advice, health and counseling, tutoring, visa and immigration advice, financial help, accessibility services, career development, study skills seminars, and more.
The Lakehead international peer mentor program can pair you, and a small group of other international students, with experienced LU students. They'll be able to help you transition into life at the University and get to know the campus and surrounding area.
The Residence Life Team is dedicated to organizing clubs, activities and trips for all students, which are a great way to get involved in campus life and meet students from other countries and programs.
Student reviews for Lakehead University
Lakehead University

Kinesiology

Tell us about Lakehead University

By American standards it's pretty small, but the small class sizes actually help. And for a small school there's a lot of facilities. Very money obsessed but which university isn't.

Lakehead University

Business

Tell us about Lakehead University

Lakehead University is quite accessible via the public transportation system. They have a comfortable waiting area inside the university that can be used at all times. The tunnel system is very useful during the winter to shelter from the cold and get across campus. When it comes to social events at the campus pub, there is always a great turnout or any other events. The campus bookstore also has a large variety of stationary available if you were ever in need of an extra notebook or needed a planner. Lakehead offers multiple options for accommodation and having lived off campus, I felt that choosing to live on campus would have been a better option due to how close you would be to campus and the meal plans offered by the residence cafeteria would take care of your meals. There is also a newly renovated gym whose membership is included in our tuition. The gym features a swimming pool, a track, a sauna, etc. the administrative staff at Lakehead are quite responsive as well. They will help you with any question you may have ranging from scholarships to taking a course overload to tuition. Lakehead University's Student Union is also very on top for providing a smooth student experience and making sure all students are heard and that the University is a safe space for all students.

Lakehead University

Psychology

Tell us about Lakehead University

Lakehead has one of the most beautiful campuses in Ontario, the cafeteria windows face towards a beautiful scenery no matter the weather. Lakehead does provide a gym, health clinic. mental health clinic, etc. Residence also hosts sports events every weekend and that is always a fun bonding time with friends you live with. Other than that Residence also hosts events like movie nights. skiing. etc. You can also skate on Lake Tamblyn during winters. Lakehead has pretty decent communication, if you're not checking your emails you can still get your news via Pulse app, myInfo or myCourselink which is pretty handy. LU does have societies, of course due to the small size they are not as big as other universities and events hosted by clubs are also not as major some of them are. As far as transport is concerned, every International Undergraduate student gets a mandatory free bus pass. Thunder Bay is a pretty small city which makes it easier to commute using busses. For social life, there is a on-campus pub which hosts regular events. if you'd like a calmer place there are facilities like The Study where you can sit down have a cup of tea or coffee while enjoying a nice calm conversation with your fellow classmates. Overall, I'd definitely recommend it.

Lakehead University

Earth Sciences

Tell us about Lakehead University

Lakehead University has many facilities, centres and laboratories. I have not found any facilities that is lacking. It is well-equipped and maintained. The laboratories are mostly up-to-date, some equipment is a bit older but still functional. There are many centres that provide support in different areas such as Academic, Health and Wellness, International office and many others. The international office is very resourceful as the provides information in many areas and also hosts get-together so international students can get to know one another.
There are many clubs and societies associated with Lakehead University. I had the pleasure of starting the Southeast Asian Society. Where anyone who joins may partake in our potluck events. Most of us do miss food from home and those who aren't from Southeast Asia has the opportunity to learn our culture and taste our food.
There are three types of accommodation offered which are the Townhouses, Apartments and the Dormitories. I personally only lived in the apartments and had the chance to be a House President. As a House President, one of the many tasks I enjoy doing is creating fun events for students to de-stress from school. Residence is also the place where I made my lifelong friends.
The main public transport is the bus. There's are two bus lines that go through the University. Otherwise, there are several large parking lots that students can park in with the purchase of a pass.
There's is a bar on campus called The Outpost. It's a great place for socialising whether it'll be with other students or professors. The Outpost also allows clubs and societies to hold events for the purpose of fundraising. One of my favourite nights is the Latin night, many people come and learn to dance the salsa, it was a fun as I have never danced the salsa before.

Lakehead University

Chemistry

Tell us about Lakehead University

Lakehead University for me was like a mini home far from home. It has a big agora room where you can literally connect with anybody and everybody they have great labs especially as a chemistry student I was able to learn in the labs and carry out the appropriate testings and experiments, also as a student without a car I was given a bus pass that lasted for every school year and could take me anywhere I wanted to go within and outside the university premises, also the school is situated in a city that has great restaurants and amazing foods. Socially, at first I didn't know I was going to fit in because of where I'm from but with the right people I was able to make lots of friends and memories.
Student life & facilities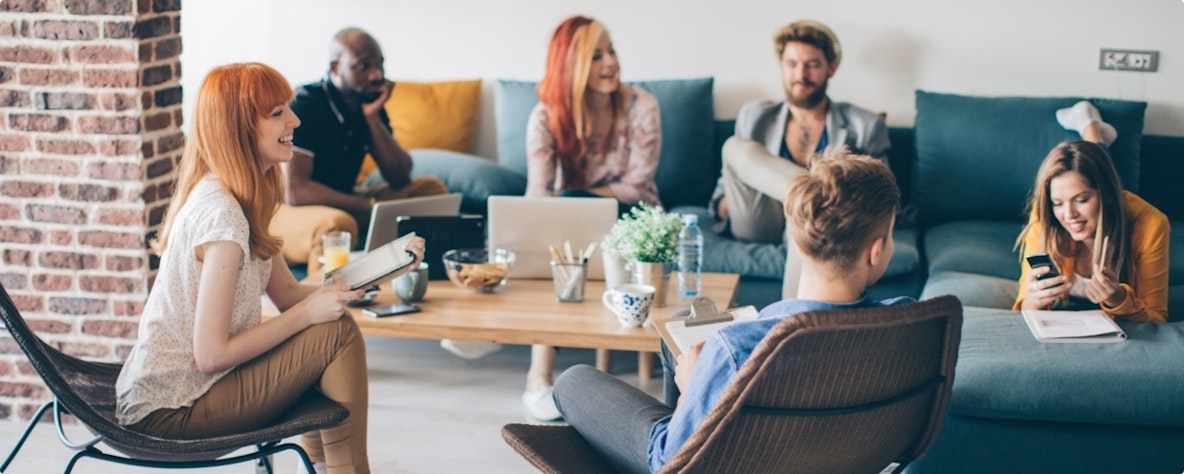 Fees and funding
Non-Canadian citizens who are entering Lakehead University from a high school, or who are transferring from an international college or university, will be considered for the undergraduate entrance scholarships. The scholarship is available to the top international students applying to Lakehead University as a full-time student for 2021-2022.
Funding
International Undergraduate Entrance Scholarships
Non-Canadian citizens who are entering Lakehead University from a high school, or who are transferring from an international college or university, will be automatically considered. No scholarship application is required. The Entrance Scholarship averages are awarded based on the Canadian equivalent of your average used for admission consideration.
Academic Average (Canadian Equivalent) 90.0% / IB Average 35(+): $40,000 ($10,000 per year)
Academic Average (Canadian Equivalent) 80.0% - 89.9% / IB Average 30-34: $30,000 ($7,500 per year)
Academic Average (Canadian Equivalent) 75.0% - 79.9% / IB Average 28-29: $6,000 one-time only (in Year 1)
Graduate Assistantships
Graduate Assistant appointments may be offered to some full-time graduate students (including Visa students) at a rate of $10,506.69 at the Master's level and $11,457.79 at the Doctoral level.
A regular appointment constitutes a maximum of 270 hrs of work over the Fall and Winter terms, averaging not more than 10 hours of work per week.
Fee information
Undergraduate tuition: from $27,295 to $36,000 per year
Postgraduate tuition: from $23,000 to $32,000 per year
MBA program tuition: from $41,000 to $49,000 per year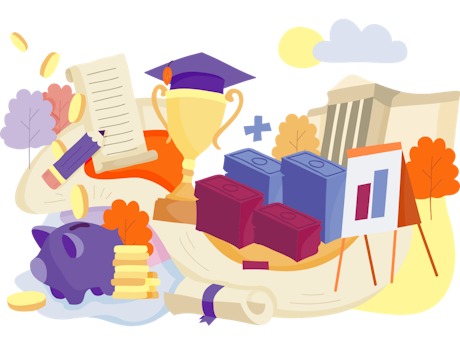 Location
Lakehead University
955 Oliver Rd, Thunder Bay, ON P7B 5E1, Canada
Lakehead University's main campus is located in the City of Thunder Bay. Located on the shores of Lake Superior in Northwestern Ontario, the City of Thunder Bay is truly 'superior by nature'.
Visa requirements for Lakehead University
Many international students will require a visa to study in Canada, and this is a vital step of your study abroad journey. Make sure you understand the requirements you may need to meet before applying.
Canada student visa requirements