Study in Thunderbay
Get a fully personalized list of programs in Thunderbay that match your eligibility and aspirations.
See all programs in Thunderbay
Why study in Thunderbay?
Thunder Bay is a Canadian city situated on Lake Superior. It's considered Canada's premier 'outdoor city', offering mountain ranges to be explored and a host of activities on the world's largest freshwater lake. Thunder Bay is an isolated city; hundreds of miles from the closest big city and surrounded by forests and wilderness.
The city is home to several higher education institutions including Lakehead University. Students studying in Thunder Bay can enjoy the modern bars and restaurants in the regenerated downtown district. For those that want to get out and see the rest of Canada, Thunder Bay International Airport flies to a number of cities, including Toronto and Winnipeg.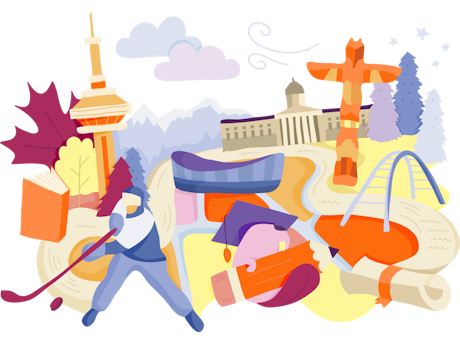 Universities in Thunderbay
Student reviews for Thunderbay
Lakehead University

Kinesiology

Tell us about Thunderbay

Thunder Bay is super small, it's only source of life is the one university and college available. Healthcare is the one profession that thrives the most. Boring

Lakehead University

Business

Tell us about Thunderbay

Thunder Bay is a beautiful city to live in. The summers are warm with a few months where the temperature makes it hot and the winters can get very cold for a few months and then returning to a standard winter temperature. Like any city, there are certain areas where one can feel unsafe and it is best to go there with a friend or avoid it at night but otherwise it is a safe city. I frequently use the public bus to travel to university or to my workplace or even just to go out and I have not felt unsafe while riding the bus. There are many shops and one mall that carries almost anything you need. There are multiple international grocery stores and restaurants as well that international can visit to have a taste of home. The nightlife is not too bad. There is one nightclub and multiple bars and pubs that hold events throughout the year, such as the Christmas Pub Crawl. There are skating rinks, golf clubs, a sports center, many public parks, public libraries, etc that are open for everyone to use.

Lakehead University

Psychology

Tell us about Thunderbay

Thunder Bay is not the biggest of cities but it isn't very small either. It's perfect if you like nature, biking and walking trails, hiking, camping, etc. There are various spots all throughout the city which would be perfect if you enjoy engaging in any of the outside activities. Like I have mentioned before, due to TBay not being the biggest of cities transportation using buses work pretty well. There are some delays in buses like every other place, but mostly it's on time and most of the bus drivers are really kind as well. If you are a new international student they help you by telling you different routes you could take, some of them have even called other drivers and asked them to wait for us when we were running late. There are some incidents of racism even though personally I have never faced anything. There are some spots in the city which are not recommended for visiting or living in. However, again I have never felt unsafe in any of the regions as my points of residence have always been away from those unsafe regions. Overall, Thunder Bay is a nice little city, people can be really kind and supportive. I have only met good people and would definitely recommend living here for some calm, and outdoor activities in the famous spots like the Sleeping Giant.

Lakehead University

Earth Sciences

Tell us about Thunderbay

The city I'm studying in is Thunder Bay. When I first arrived, I was welcomed by the International team from Lakehead University. They were very welcoming and answered any questions I had. They were there for me if I had trouble with anything. The first week we were there, they told us truthfully the areas we should be wary of, where all the important offices are, what banks or mobile services are offered.
The main transportation is the bus, as students, we purchase a bus pass at a discounted rate through the Student Union. It is very convenient as all the main areas are accessible.
There are only two tiny shopping malls in Thunder Bay. So this gives us an opportunity to support local businesses!
The nightlife is not as active as the big city. However, I'm grateful for that as you can focus on studies and other activities more. Once in awhile, Thunder Bay will host bar hopping events and they are extremely fun to do your friends.
Most activities in Thunder Bay are nature related. There are a few mountains and trail to hike, ice climbing, visit Kakabeka Falls and many more activities. I got to do many Winter activities that I haven't done before. Apparently I have no balance, I tried skating and when I was staying still, I started moving in circles.

Lakehead University

Chemistry

Tell us about Thunderbay

Thunder Bay is a very small, quiet city located in the far north of Canada, it's very peaceful and mostly populated with middle aged citizens and university students.
How Studee can help you
Find your best matches

See programs that best match your eligibility and aspirations

Application guidance

We'll get you to the right place to start your application

Visa & travel advice

Get help after application, all the way to your first day at university
Our team of advisors is ready to support you at every step of your study abroad journey.
Our services are 100% free for students like you because we're funded by universities.