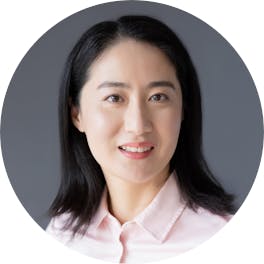 Lydia Wang
Lydia Wang says
Wilfrid Laurier University recognizes the perspectives and experiences that international students bring to our campuses. We encourage students to bring their heritage and unique identity to their university education while providing opportunities for them to experience Canadian customs and traditions.
We also offer specialized services and supports to ensure our international students feel welcome and included in our friendly, diverse community.
The best thing about Laurier is our community and how it creates an exceptional student experience. Our focus on academic excellence means that students will have an exceptional education but our faculty to student ratio is 1:25, meaning students will get to know their professors and smaller class sizes for labs and tutorials allows students to connect with one other.
Our campus in Waterloo provides students with everything they need to learn, study, live, eat and work while also getting to know other students and staff. Our Brantford campus is built into the city's downtown core, which creates community connections with business and services and provides unique opportunities for experiential learning and work experiences.
Laurier's focus on community and the student experience has resulted in the university being recognized for student satisfaction, including being ranked #1 in the Maclean's University Rankings for four consecutive years.
Laurier offers several specialized services and supports for international students. Our International Student Advisors plan orientation events for international students and support their academic transition to Laurier and are certified to provide immigration advising and support.
Further academic supports include academic advising, which helps students meet the requirements of their program; writing services and support; math and statistics support; and study skills and course support.
To support career planning and development, Laurier has a Career Consultant who specializes in the employment needs of international students and offers one-on-one career counseling. And our campus communities include over 250 student-run clubs and organizations that international students can join to meet other students with shared interests, cultural backgrounds, and academic goals.
95% of 2020 international graduates secured employment or went on to postgraduate studies, which highlights the success of our international students after studying at Laurier.
Our international student graduates have gone on to a variety of successful careers, including Business Analyst, Software Developer, Operations Manager, E-Commerce Manager, Platform Reliability Engineer and many more. Graduates have also found success in creating their own businesses or pursuing further education, either at Laurier or other universities in Canada.