Study in Wels
Get a fully personalized list of programs in Wels that match your eligibility and aspirations.
See all programs in Wels
Why study in Wels?
Wels is a lovely city in Northern Austria. It's the second-largest city in the Upper Austria region and sits beautifully along the gorgeous Traun River. Wels is nestled in the foothills of the Eastern Alps, surrounded by magnificent mountains.
The city is famous for its rich heritage, breathtaking scenery, and quaint architecture. There's an abundance of things for international students to see and do in Wels, including themed hiking trails, guided tours, shopping, and eclectic dining,
Wels is home to around 60,000 people, and the local community is warm, welcoming, and tight-knit. The city is incredibly student-friendly and well-connected, thanks to an outstanding transport network, making it easy for students to get around.
Wels is in close proximity to other Austrian towns and cities. The famous city of Linz is a short drive away and is packed with awesome sites and activities to dive into. Austria also borders other European nations, giving you lots to experience.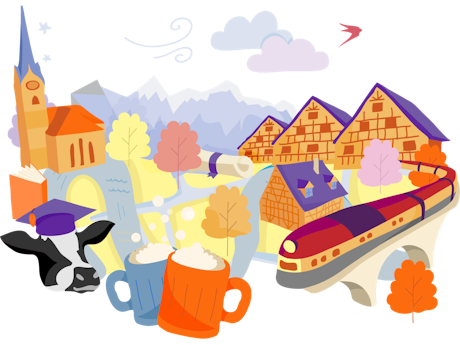 Student reviews for Wels
University of Applied Sciences Upper Austria

Innovation

Tell us about Wels

Wels, is a small town located in Upper Austria, it's near other bigger cities as Linz and Salzburg. The city is small but charming. Everything can be reached by foot.

University of Applied Sciences Upper Austria

Automotive Engineering

Tell us about Wels

Wels, although a very small city, it has one of everything. Not much variety, but every hobby you can think of, i believe there's a place near by to do it.

University of Applied Sciences Upper Austria

Engineering

Tell us about Wels

Wels is a small and cozy city. It is located not too far from Linz - good for those who loves bigger cities. It is near from beautiful mountains and lakes that can be reached by train.

University of Applied Sciences Upper Austria

Nutrition

Tell us about Wels

Wels is one of the most charming cities in all its seasons. It is a very international city in which students from all over the world come to study and make friends. Wels is a small city so is very easy to reach the university, free-time activities like sportfields, swimmingpool, Ice-skating, bars, etc. The Traun River is crossing Wels and this makes it really amaying to walk/run/bicycle along the river. In the summer is very nice to swim with friends and make a picnic in front of it.
Wels is just 12 minutes by train from Linz, the second biggest city in Austria. Some students live there because is really nearby and there are even more options for shopping, free-time activities and so on. The public transport in Austria functions very well, all the trains are normally on time and you can get to see all of Austria.

University of Applied Sciences Upper Austria

Marketing

Tell us about Wels

I lived in Steyr during the two years of study. It is a small, historical city with an amazing nature.
How Studee can help you
Find your best matches

See programs that best match your eligibility and aspirations

Application guidance

We'll get you to the right place to start your application

Visa & travel advice

Get help after application, all the way to your first day at university
Our team of advisors is ready to support you at every step of your study abroad journey.
Our services are 100% free for students like you because we're funded by universities.