What is Studee?
We help international students find their dream university online. Once a student has filled out our enquiry form we'll get in touch within 24 hours to chat through the information provided to us via our admissions center, providing advice and guidance to help reach a decision about where to study. We'll then liaise with the university to help get students enrolled.
We're the only website that offers a call back and dedicated agent to chat through the options. Our bilingual team go through many months of training, helping to get thousands of students enrolled all over the world.
We help busy university admissions teams by consulting with high volumes of students to make sure they meet all the requirements of the university before making an introduction.
Speak to a personal advisor (free service)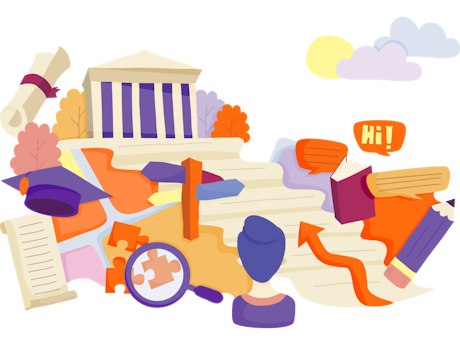 Our Story
Co-founders of Studee, Chris Morling and Simon Andrews met in 2002 when they shared an office space in London.
Chris Morling

Britain's Best Boss

Chris Morling

Chris was building the successful website money.co.uk, helping millions of people with their personal finances.

In his time as CEO, Chris was dubbed in the global media as "Britain's Best Boss" and has been recognised as one of the UK's most successful tech entrepreneurs and philanthropists.

Simon Andrews

Helping millions of young people

Simon Andrews

Over the years Simon Andrews has been busy building the Big Choice Group - an international business employing over 200 people worldwide, helping millions of young people with their careers.

Simon has worked in the global higher education sector for over 20 years, collaborating with universities all over the world.
In 2018 the two friends reunited to join forces.
With Simon's in-depth knowledge of the education sector and Chris' proven success of creating websites that drive high volumes of quality traffic, the pair realized they had the perfect set of skills to invent an innovative way to match international students with the right university... and so
Studee was born
Our team in Ecuador
Our bilingual admissions team go through many months of NAFSA training, helping students from all over the world find the right university.
Our team advise students about their application, from initial interest right through to enrollment. We're the only website in the world offering such a personalized service and we'll never ask a student for payment to use us.