International student recruitment
Increase international student enrollments at your university

Studee's recruitment service helps you enroll more international students by finding people looking to study abroad and matching them to your university. We only introduce students who match your qualification, visa, finance and admissions criteria.
How we help universities
We understand the challenges you and your team face when it comes to recruiting international students.
Our team have decades of experience working in education and digital technology, we know how to find students and send them through a journey that will provide you with students who are ready to enroll.
We will always make sure the requirements of your university are met before sending students your way. We're here to make your life easier and want you to view us as an extension of your team.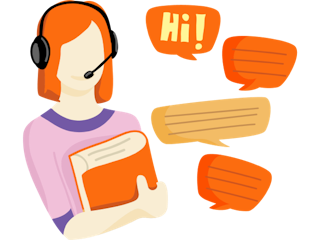 ICEF Agency 2020-2021
Students and universities need to be protected from unscrupulous agents, which is why we've put ourselves through ICEF's strict quality assurance screening in order to receive our ICEF Agency Status. We'll continue to be evaluated every two years to make sure we comply with ICEF's standards and quite right too. We're grateful to ICEF for helping to keep our industry ethical, fair and trustworthy.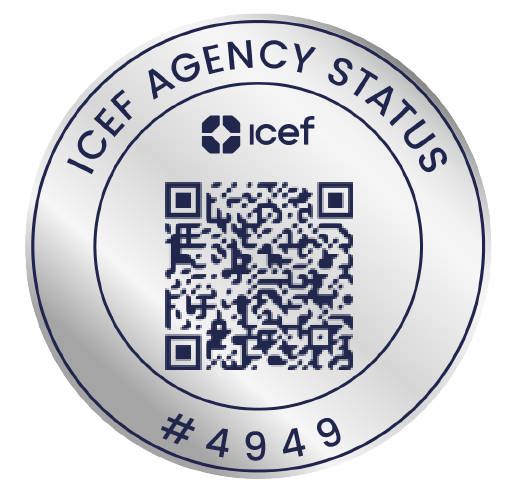 Trained by NAFSA
It's important the advice we give to international students is accurate, up to date and transparent. That's why we put all our advisors through continuous NAFSA training to make sure the guidance we give is highly personalised and students can feel confident that we have their best interests at heart.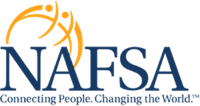 Our university services team
Jihna Gavilanes

President - University Services & Student Advice Center

Jihna heads up our University Services Team and the Student Advice Center. She'll work with you to understand your international student strategy and will personalise the service we provide for you.

Lucy Wigginton

Vice President - Global Partnerships

Lucy heads up our Global Partnerships Team, establishing partnerships with universities all over the world. She can help you to increase your international enrollments while ensuring students are better placed. Lucy also leads on the growth of our agent network.

Tom Wilmot

Vice President - Strategic Partnerships

Tom heads up our Strategic Partnerships Team, helping universities to take a step back and assess their enrollment management processes. In May 2020 Tom was elected as a leader of the EAIE marketing and recruitment steering group.

Mike Fish

Vice President - University Services

Mike acts as the liaison between university partners, our website team, our student advisors and our two partnership VPs. Whether on-boarding new clients or trouble-shooting for existing ones, he's here to provide help and assistance.
Giving back
Trees for degrees - The one million trees project
We're part of a global movement with an ambitious goal: to help fight the climate crisis by planting one million trees. We'll plant trees for every student we enrol on your behalf, contributing towards absorbing the CO2 released into the atmosphere when an international student takes a flight to get to your university.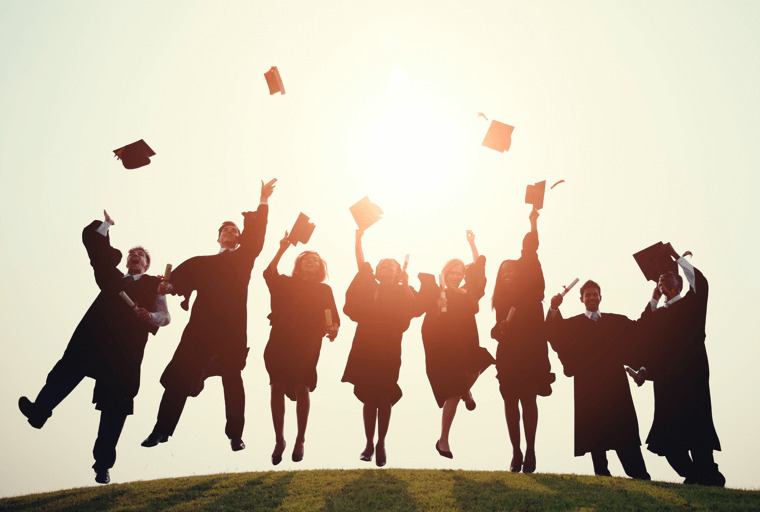 Scholarships for students in areas of the world that need help
We believe education is one of the most powerful ways to leave a positive impact on the world but we recognise that not everyone has easy access to it. That's why we're partnering with a number of charities now and in the future that provide scholarships for students in areas of the world that need help to fund their studies.
Knowledge sharing resources
We want to share our expertise with universities across the globe in order to improve the international student experience.
Covering topics such as student welfare and digital marketing, Studee's university resources section provides guides, tips and webinars for those working in international higher education.
View university resources