Study biotechnology abroad
Get a fully personalized list of biotechnology programs that match your eligibility and aspirations.
See all biotechnology programs
See your perfect biotechnology programs abroad
Tell us a bit about yourself and your study plans to filter your results so you only see the programs that are right for you.
Find other programs in biotechnology
Biotechnology degrees abroad
Biotechnology, often referred to as biotech, is a science that uses biology and living organisms to develop new technologies and products. It develops breakthrough technologies and products that aim to improve the quality of our lives and the world around us.
It is at the forefront when it comes to tackling some of the biggest global issues, including healthcare, the environment and food supply. Choosing to study biotechnology abroad could put you at the cutting edge of new technology, and be a part of exciting new scientific discoveries.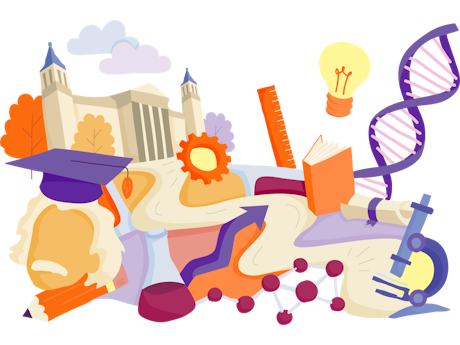 Biotechnology program structure
Biotechnology and bioscience degrees aim to give students a strong grounding in a range of science areas including chemistry, biochemistry and molecular biology.
What's covered in biotechnology programs can vary widely between different universities and in different countries. Some focus more on certain aspects, whereas others try to offer a more rounded overview. Subjects and modules you can expect to study include:
Biochemistry and molecular biology
Chemistry
Microbiology
Proteins and enzymes
Genetics
Cell biology
Pharmacology
The teaching methods will also depend on the university, as well as the course content and structure. However, most biotechnology programs are hands-on so there will be practical lab work as well as lectures, tutorials, and seminars.
The program assessment will usually be made up of a combination of coursework, written exams, essays, research projects, presentations, and write-ups of practical laboratory work.
Why study biotechnology abroad
Biotechnology is an exciting and dynamic subject that will put you on the cutting edge of new scientific discoveries. Choosing to study this relatively new area abroad means you could access more established and advanced facilities and programs than you might be able to find at home.
Choosing to spend several years living and studying abroad is also a fantastic opportunity to experience a new culture, make lifelong friends from other countries and improve your language skills. Learn more about the benefits of studying abroad here.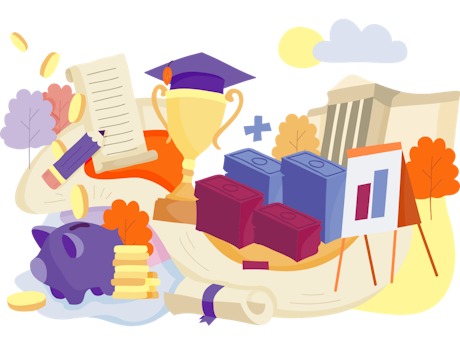 Where to study biotechnology abroad
Biotechnology programs are offered in many countries all over the world, so it can be tricky deciding on the best place to study. To help you make the right decision, think about:
Your plans after graduation: If you want to pursue your career in biotechnology in the same country you study in, look at which countries offer the best job opportunities.
The quality of the program: Look at the facilities each university offers, how it ranks for its biotechnology programs and read reviews of previous students to get an idea of the quality of education you'll get.
The type of country you want to live in: Think about things like the climate, culture and politics of each country to make sure the location you choose is somewhere you'll enjoy living.
For more help making the right decision, read our guide on choosing where to study abroad.
Best countries to study biotechnology
Many of the best programs for biotechnology and biological science subjects can be found in the USA and Europe. The universities with the best reputations for science and technology are often where you'll find the top biotechnology degree programs.
In Europe, the UK is perhaps the number one destination as it offers a number of top-ranked programs. France is also popular as it has a strong biotech industry, especially in the medical technology sector.
Switzerland and Germany are both home to a number of large biotech and pharmaceutical companies, making them an attractive option for those looking for a career after graduation.
Best universities to study biotechnology
To help you work out where the best university for you to study biotechnology, there are a few factors worth considering, including:
The program structure, curriculum, and content, e.g. does it cover the areas you're interested in
Does the university offer internships, work placements or career support as part of the program
How well is the university ranked for its biotechnology programs
What organizations, accommodation, activities and sports teams the university offers
The location of the university
It's important to think about factors both inside and outside of the classroom when making your decision. Although finding the best possible program is important, you also need to make sure you'll enjoy your time studying abroad.
See all universities offering biotechnology programs
How to study biotechnology abroad
Find your best matches

See programs that best match your eligibility and aspirations

Application guidance

We'll get you to the right place to start your application

Visa & travel advice

Get help after application, all the way to your first day at university
Our team of advisors is ready to support you at every step of your study abroad journey.
Our services are 100% free for students like you because we're funded by universities.
Biotechnology study abroad programs
You can study biotechnology abroad at undergraduate and postgraduate level. As an undergraduate, most programs are offered as a Bachelor of Science (BSc).
At graduate you can study a master's degree in biotechnology as an MSc, or some universities offer Master of Research (MRes) degrees. If you already have a master's degree and want to continue your education, it's possible to study for a PhD or MPhil in biotechnology.
Biotechnology undergraduate programs
Biotechnology graduate programs
Search all of our biotechnology programs
Just tell us a bit about yourself and your study plans and we'll show you the right biotechnology programs for you.
Find your perfect matches
We'll find you the best programs based on your aspirations and eligibility.
Quick and easy
It only takes a few minutes to get a fully personalized list of programs.
No catches
Get your full results without having to provide any contact details.
Find your perfect programs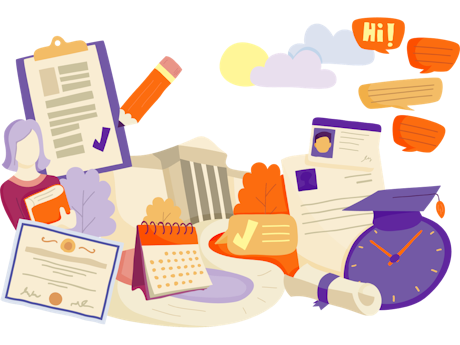 Entry requirements to study biotechnology abroad
The entry requirements you'll need to meet to be accepted onto a biotechnology program will vary depending on the university you're applying to. As a general rule you'll need:
Completed secondary education with good grades in relevant subjects - many programs require strong grades in chemistry, mathematics and one other science subject
A personal statement that outlines your interest in the biotechnology and your plans after graduation
Academic references
A bachelor's degree in biotechnology to study at postgraduate level
The application process will also differ depending on the country your applying to. Some countries use a centralized application service (like UCAS in the UK) but in many other countries you send your application directly to the university.
For more information on the application process, read our guide on how to study abroad.
Future biotechnology careers
There are a wide variety of exciting and lucrative career options for biotechnology graduates. Here are some of the careers you could consider:
Biomedical engineer
Biochemist/biophysicist
Medical lab technician
Epidemiologist
Microbiologist
Research scientist
Animal scientist
Agricultural engineer
Soil and plant scientist
If you know what career you want to pursue once you have your degree, make sure the program you choose gives you the best chance of qualifying for that job.