University of Nicosia
: We maximize your chance of getting admitted
The smart alternative to applying direct for a degree at the University of Nicosia and the easy way to find programs that match your eligibility and aspirations
Discover more on the official university website
---
Uni facts
International students

846
Study abroad at the University of Nicosia
The University of Nicosia (UNIC) is the largest university in the European country of Cyprus, located in the capital city Nicosia. Nicosia is a renowned student destination and is consistently ranked as one of Europe's best small cities for education and lifestyle.
The University offers more than 100 academic programs which are modeled on a combination of the European and American higher education systems. UNIC offers degrees at bachelor's, master's and PhD levels, with English being the main language of instruction.
The University of Nicosia has a modern campus that is made up of 18 purpose-built buildings located in the suburb of Engomi in Nicosia. In addition to the teaching facilities, the campus provides a wide range of student amenities and support services.
Students can enjoy cafeterias, restaurants, a cinema, a well-equipped library and fitness center with state-of-the-art exercise equipment. The University of Nicosia offers three separate accommodation complexes which include dining, relaxing and entertainment options for residents.
Why study at UNIC?
Highly ranked

UNIC is ranked in the top 100 universities in Emerging Europe and Central Asia (QS World University Rankings, 2019)

Taught in English

The University is the largest in Southern Europe that teaches all programs in English

Great location

Nicosia has been voted 1st among Europe's Cities of Similar Size for Education and Lifestyle (the Financial Times)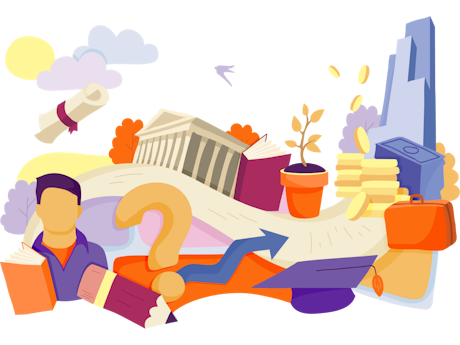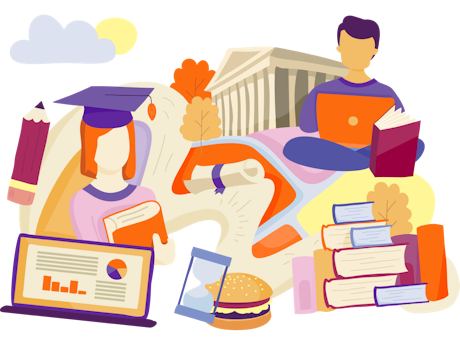 Life as an international student
The University has a diverse population of 18,000 students from a variety of countries and backgrounds. UNIC hosts a four-week orientation program designed to introduce new students to the University. This month-long session provides you with information about campus life, study programs and university services. It's also a chance for you to familiarize yourself with the campus, and to meet new people.
The University's International Student Support team is available to help all international students transition into life in Nicosia. They host orientation sessions, workshops and seminars at the beginning of each semester, and organize a number of events trips around Cyprus to help you get to know the country.
UNIC offers a wealth of extracurricular activities you can take part in, which are a great way to meet new people and settle into life in Cyprus. They offer social, cultural and sports clubs, as well as regular social events.
Student life & facilities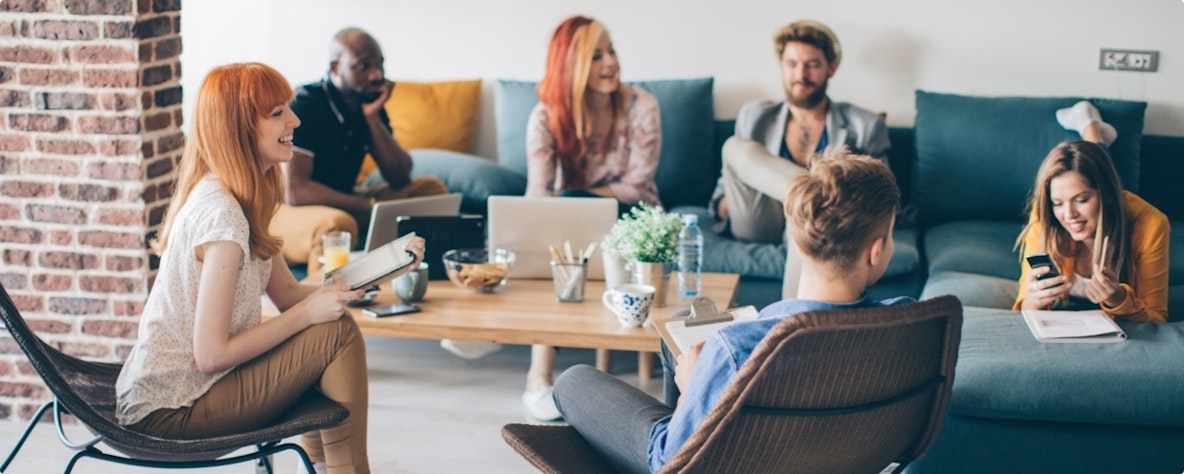 How we maximize your chance of getting admitted
Programs matched to you

Filter 10,000s of programs down to a shortlist perfect for you, where you have a strong chance of getting admitted

Apply online via Studee

Complete our application form and only answer the same question once no matter how many programs you apply for

Review, improve & submit

We rigorously assess your application to ensure you have the best chance of getting admitted before we submit it

Reminders & guidance

Relax - never miss a deadline or request that could cost you an offer with clear, day-by-day updates on what needs to be done
Our services are 100% free for students like you because we're funded by universities.
Fees and funding
The University of Nicosia strives to help both you and your family become familiar with financial policies as well as helping you overcome any complexities which may arise.
They make every effort to help you afford your education. Tuition and other fees at the University of Nicosia are always kept at reasonable levels. The University also provides scholarships and financial aid. In case of withdrawal there is also a refund policy.
Fee information
Undergraduate tuition: €9,300 per year
Graduate tuition: ranges from €13,860 to €27,720 per program
Doctoral tuition: €15,000 per program (3 years)
Online undergraduate tuition: €6,300 per year
Online Graduate tuition

ranges from €10,800 to €18,000 per program
Funding
Scholarship Competition
4 Open Competition scholarship schemes for our Bachelor programs in MIS, Business Administration, Marketing Management and Hospitality Management.
The scholarship covers tuition fees for the first Academic Year only:
1 Academic Scholarship (75%)
2 Academic Scholarships (50%)
3 Academic Scholarships (30%)
Bachelor of Science in Management Information Systems Write an essay of 300 words titled "Digital Transformation: Is It Only About Technology?" and a cover letter explaining your interest, motivation and involvement in the field of Management Information Systems (MIS).
Bachelor of Business Administration Write an essay titled "Why Study Business Administration Today?". Candidates are required to submit a 600-800 words typed essay, in either Greek or English.
Bachelor of Business Administration in Marketing Management Participants are required to submit a 800-1,000 words essay typed in English for an opportunity to win a scholarship to study Marketing Management at the University of Nicosia.
Bachelor of Business Administration in Hospitality Management Write an essay titled "Rethink Tourism". Candidates are required to submit a 600-800 words typed essay.
Academic Merit Scholarships
Based on Previous Academic Performance
Students, in their first year at the University, are eligible for a scholarship on the basis of the grades of their High School Leaving Certificate, based on the country in which this qualification was issued. Scholarships are given as a percentage reduction on tuition and are valid for one academic year.
In order to be eligible for this type of scholarship, students must:
submit their High School Leaving Certificate upon application, and
be registered on a full-time basis (30 ECTS per semester)
More information about this type of scholarship is available at the Admissions Department.
Based on Academic Performance at the University
Two regular semesters after the student first registers and every semester thereafter, scholarships will be awarded according to the student's academic performance at the University, as follows:
Cumulative GPA Scholarship 4.00 50% 3.75 – 3.99 20% 3.50 – 3.74 10%
In order to be eligible for this type of scholarship, students must have:
full-time status (30 ECTS per semester)
completed a minimum of 30 credits/60 ECTS at the University, and
been registered in the previous semester
Athletic Scholarships
Students who are actively involved in the University sports teams may be eligible to receive athletic scholarships of up to 40% of their tuition.
The exact scholarship percentage will be determined after the relevant application and selection are made. The type of sport, as well as the student's contribution and performance in that sport and the participation in other University activities, will determine the scholarship amount.
Aristeia Excellence
The MA programme in Greek Civilization offers a generous scholarship scheme with attractive scholarship and grant opportunities based on multiple criteria such as academic merit, origin/nationality and financial need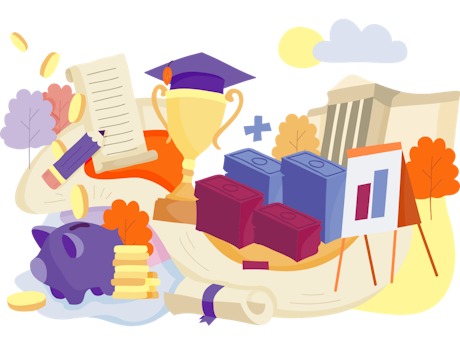 Location
University of Nicosia
Makedonitissis 46, Nicosia 2417, Cyprus
The capital of Cyprus, Nicosia, is a vibrant city, where the ancient past and contemporary present blend seamlessly. The city is buzzing with innovative research and technology initiatives and the startup ecosystem is also incredibly active.
Visa requirements for the University of Nicosia
Many international students will require a visa to study in Cyprus, and this is a vital step of your study abroad journey. Make sure you understand the requirements you may need to meet before applying.
Cyprus student visa requirements