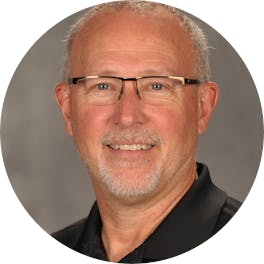 John Murray
John Murray says
Hesston College is a small, safe, supportive, learning community. With a 9:1 student to professor ratio, your professors will know your name, where you are from, and your academic and career goals. Small class sizes provide personalized attention and support. Classes are taught by full professors, not by teaching assistants.
Our English language support allows students to begin their college studies with a lower level of English language proficiency and build language skills in context while earning credits toward graduation. Hesston College is fully accredited. Earning a two-year associate degree at Hesston College transfers as the first two years of a bachelor's degree to other private or state colleges or universities in the US.
Hesston College has had international students on campus since the 1940s. We are deeply committed to being a campus that allows students from across the US and around the world to build cross cultural competency simply by being a part of the campus community. Our current college president and the current chair of our board of directors are both former international students at Hesston College.
Director of International Students Services provides assistance to international students in everything from transportation, connecting to health care if needed, to getting a US Social Security card or even assistance in the process of getting a driver's license if desired.
The International Student Support Team is made up of leaders from academics, student life, and student services to form a team that takes a holistic approach to student success. We recognize that the social, academic, cultural, and personal aspects are all interconnected. A struggle in one area will often create challenges in other areas. Supporting students in all aspects of college life, increase student success.
Students who have graduated from Hesston College aviation work as pilots for commercial airlines, corporate flight departments, and federal regulatory agencies.
Students who have graduated from our Bachelor of Science in nursing have the opportunity to move directly to any department in a hospital or clinical setting. In addition, some go on to get advanced degrees as nurse practitioners, or hospital administrators.
Students who graduate from our associate degree programs have excelled at the colleges to which they transfer, earning academic honors in a wide variety of fields.
One example of career success of international students is that our current college president and the current chair of the college board of directors are both former international students (Thailand and Japan respectively).
"Start Here Go Everywhere" is not simply a tagline, it is a reality that our graduates experience.