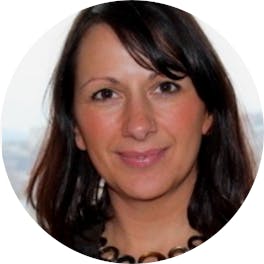 Rachel Enticknap Bickford-Smith
Rachel Enticknap Bickford-Smith says
The University of Chichester boasts a beautiful and historic location in the heart of the City of Chichester on the South Coast of the UK. 90 minutes by train to London and within easy reach of both Gatwick and Heathrow airports, we have an ideal location to offer our students.
The University is split across two campuses, Bishop Otter in Chichester and Bognor Regis Campus which is seven miles away and set steps away from an award-winning beach. We offer a wide range of popular and niche subjects at both UG and PG level, and there is something for everyone, ranging from musical theatre to art, esports to dance, business, psychology, law, engineering, music, history and many more subjects to choose from.
We offer all international students' accommodation for their first year of study, and all students benefit from a close-knit community, excellent support, an active Students Union, high-quality teaching and excellent facilities.
One of the most important USPs for Chichester is our small class sizes. Each and every student is important to us, and we deliver a personalized approach to teaching, allowing all students maximum support and input into their learning. We do not teach subjects in large lecture halls. Rather we prefer to teach in smaller seminar groups so that our students' academic learning is enhanced in the most positive way. Our students are a name and not a number and we are consistently ranked highly for our teaching and student experience.
The University of Chichester has a dedicated Student Information Zone and Learning Resource Centre on both campuses. The SIZ acts as a one-stop-shop and can provide guidance and answers to most of the student's questions quickly and efficiently.
We have an amazing dedicated team that look after the arrival and well being of our international students throughout their time with us, and we also have support available for all students in terms of religious, medical, and mental wellbeing. Academic facilities are very well positioned and many of our more technical programs have the latest industry-standard equipment available to our students to access.
The employability ranking at the University of Chichester is very good. 96.5% of our graduates were in employment or further study within six months of graduation (Destination of Leavers from Higher Education 2018). We also have a very supportive Careers Centre and team on hand to assist our students with their career options.