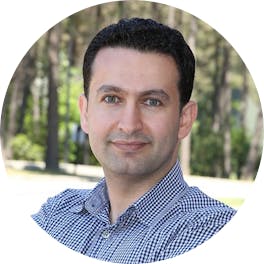 Ahmed Ismail
Ahmed Ismail says
At Koç University, students will have the same quality of education that world-top universities offer simply because they will be instructed by the best professors (438 professoriates) with the same courses syllabus that world-top universities follow, and they will be equipped with the highest sense of ethics, social awareness, and responsibility.
We follow a liberal arts teaching approach, and it offers a supportive learning environment of small class sizes and extra-curricular support services for international students, such as Career Development Center, International Community Office, Student Clubs, Office of Learning and Teaching, and more for its students and dedicates the necessary resources to ensure that these opportunities satisfy and enrich the University experience.
Koç University offers a fully residential campus experience on its beautiful lively green campus, with an abundance of social and cultural activities in a quiet and safe location that is accessible to central Istanbul and retreat from the distractions of the city life.
It is surrounded by charming villages and natural landscapes with its non-academic facilities, such as dining and coffee houses, health center, supermarket, canteens, bank, sports center, gym, fitness halls, football, basketball, tennis playgrounds, indoor and outdoor swimming pools, ice-skating, and others; and it is connected to the city center through several convenient public transportation options.
The majority of KU graduates receive job offers within three months of graduation or earlier, have done at least two internships, and one semester of study abroad by the time they graduate.