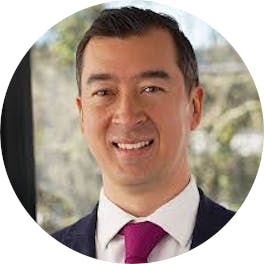 Mark Hatton
Mark Hatton says
Switzerland is renowned for International relations, Hospitality, and Business, among many other fields.
Switzerland has public and some private universities. Typical degree majors are in Business, Finance, Management, Economics, International Relations, Psychology, Computer Science and the American Universities offer many more minors and certificates.
Some of the huge advantages of studying here include the networking possibilities, in addition to having the chance to learn about other cultures. Switzerland is rich in diversity and tradition.
As a student, you will want to study in a comfortable environment with excellent all-round infrastructure and all of the means to accomplish your future goals.
Switzerland and Geneva, in particular, is renowned as an international hub, often recognized for its famed political neutrality, banks, and international organizations such as the United Nations, World Health Organization, or the World Economic Forum. It has prestige from its history and culture from banking and watchmaking to chocolates and cheeses and above all, it is known for Swiss Quality and safety.
It is consistently placed in the top 5 within official rankings for globally ranked cities providing the best quality of life. Research has shown that students choose the destination as one of the key factors when deciding on a university.
Geographically, Geneva is situated at the heart of Europe allowing flight times of approximately 1 hour to Paris, Rome, Barcelona, or London for weekend visits.
Geneva is situated nestled between Lake Geneva or Lac Léman as it is locally known, and the surrounding mountains. Switzerland is famous for safety and of course precision, with most of the top watchmakers headquartered here.
In addition, as a student, it may be the first time away from family but it is also the time to venture off to places with new friends. Students can go paddleboarding on the lake in the summer or discover the Swiss Alps when skiing or snowboarding.
Global Citizenship Program (or GCP) that encompasses a large array of liberal arts subjects that will equip you with critical thinking, communication, creative research, and problem-solving skills.
Often, scholarship committees offer the most exceptional students with an 'invitation-only opportunity to join the Scholars Program, which comes with a partial scholarship as an incentive to reach and maintain very high academic standards.
The best higher education institutes have a proven record of accomplishment from day 1 when a student starts, by providing career support, academic guidance, and internship placement assistance. It should not stop at graduation. Good universities not only provide non-stop careers related activities but also alumni support after graduation.
The setting here offers an environment that is recognized globally as being at the forefront of new technologies and entrepreneurship. This provides a guarantee that you will get all of the tools and guidance to get the best possible start in life as an undergraduate or boost your network and strengthen your skills further on the graduate programs.
This is down to the tireless efforts by highly-skilled internship and alumni departments who often have more internship offers than the number of students available, to fill the vast number of places. This is a very promising dilemma to have.
The above points will help anybody considering to go to university to understand why Webster, Geneva has a large number of points that help set it aside from many other universities and business schools in Switzerland.