Study sonography abroad
An in-depth guide to studying sonography as an international student.
Explore sonography programs abroad
Master's programs in
sonography

No programs listed

PhD programs in
sonography

No programs listed
See other programs in sonography
Sonography degrees abroad
Sonography programs, also known as medical ultrasound or diagnostic imaging, train students in the safe and accurate use of ultrasound technology.
As a sonography student, you'll learn how to effectively capture images from inside a patient's body. These ultrasound images help doctors to diagnose, monitor and treat medical conditions. As well as studying the theoretical aspects of sonography and the different types of ultrasound equipment, you'll develop your clinical skills and bedside manner.
Rising birth rates, aging populations and new medical discoveries mean that sonographers are in high demand across the world. Studying abroad will provide you with the academic qualifications, cross-cultural experience, and practical capabilities needed to launch your career anywhere you choose.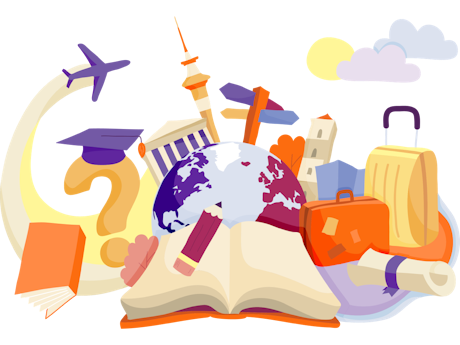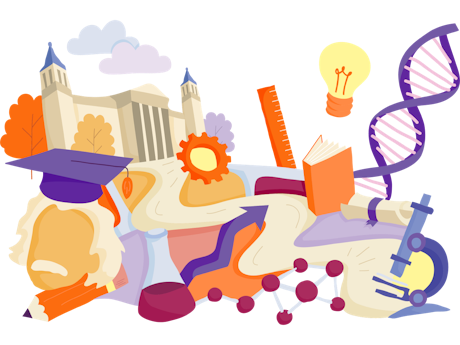 Sonography program structure
There are several ways to study sonography at college or university. Each country will have different qualification requirements for sonographers, so it's best to check the nation's professional registration process.
It's possible to study two-year diplomas and associate degrees in sonography. These introductory degrees prepare you for entry-level jobs in the field or continued study on a bachelor's course.
BSc degrees in sonography last between three and four years. If you choose to study in the US, you'll attend a mixture of general education classes and major-specific courses.
Most sonography programs are offered as one or two-year master's courses. These programs are designed for medical graduates wanting to extend their knowledge in sonography. You'll need to hold a bachelor's degree in a relevant subject like nursing, midwifery or radiography to enroll.
Sonography courses blend theory and practice to provide students with a comprehensive understanding of the field. Alongside lectures, seminars, tutorials, laboratories and practical workshops, you'll undertake clinical placements and work under the supervision of medical professionals
You'll normally have the chance to specialize in a particular area of sonography, such as abdominal, cardiac, vascular, or gynecology. That said, you'll take core modules in these fundamentals first:
Sectional anatomy
Diagnostic imaging
Ultrasound in practice
Fundamentals of ultrasound technology
Contemporary advances in ultrasound technology
Legal and ethical issues in ultrasound
Professional skills in ultrasound
Ultrasound physics
Best countries to study sonography
How to study sonography abroad
University & program search

Find the right program for you and your career aspirations

Application guidance

We'll get you to the right place to start your application

Visa & travel advice

Get help after application, all the way to your first day at university
Our team of advisors is ready to support you at every step of your study abroad journey.
Our services are 100% free for students like you because we're funded by universities.
Sonography study abroad programs
Sonography undergraduate programs
Bachelor's in sonography
Cardiovascular Sonography - BSc Nova Southeastern University, USA

Program type

Bachelor's

Duration

4 years

Annual tuition fee

31,150 USD

Fee in university's local currency 31,150 USD

Start date

January, August

about Cardiovascular Sonography

Diagnostic Imaging: Sonography - BSc Lincoln University, USA

Program type

Bachelor's

Duration

4 years

Annual tuition fee

11,000 USD

Fee in university's local currency 11,000 USD

Start date

January, August

about Diagnostic Imaging: Sonography

Diagnostic Medical Sonography - BSc Long Island University Brooklyn, USA

Program type

Bachelor's

Duration

4 years

Annual tuition fee

35,736 USD

Fee in university's local currency 35,736 USD

Start date

January, September

about Diagnostic Medical Sonography
See all bachelor's degrees in sonography
Future sonography careers
You'll be equipped with the knowledge and skills required to begin a fascinating and rewarding career in ultrasound. Public and private medical organizations are always looking for passionate and committed graduates, so you'll have great career prospects.
Here are are some of the exciting employment paths open to you:
Medical sonographer
Advanced ultrasound practitioner
Manager of ultrasound department
Lecturer in diagnostic medical sonography
Nurse
Midwife
Research scientist
Radiographer
If you're unsure of what role you'd like to pursue after graduation, what country you'd like to work in, or how to land your dream position, arrange a chat with your university's career service. They'll support you with your CV, job applications and give you expert advice.