Study risk management abroad
Get a fully personalized list of risk management programs that match your eligibility and aspirations.
See all risk management programs
Risk Management degrees abroad
As a risk management student, you'll learn how to identify, anticipate, and manage the risks faced by businesses and organizations. It's a cross-curricular subject that draws on theories from economics, business, and insurance.
After developing a thorough understanding of risk management theories and principles, you'll apply them to real-world scenarios. You'll then learn how to design and implement effective strategies that can prevent or mitigate losses.
The modern era is full of uncertainty. From the crashing of international markets to the outbreak of a global pandemic, companies across the world must do all they can to protect their assets. Studying abroad will provide you with the personal and professional skills needed to launch a successful career anywhere you choose.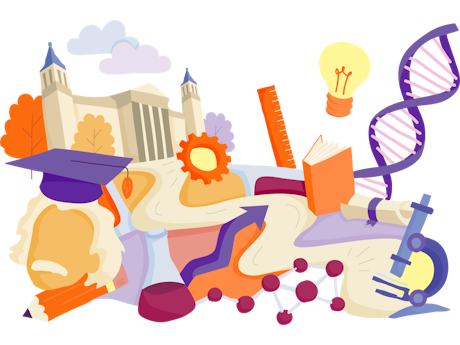 Risk Management program structure
Depending on where you study, a bachelor's degree in risk management will take three or four years to finish. Most universities encourage students to complete an optional industrial placement between their second and final year of study. Sandwich years are a fantastic opportunity to gain hands-on experience and test-drive potential careers.
Some universities also offer combined honors degrees. Combined honors students split their time between risk management and another related subject. Popular pairings include business, finance, investment, or security.
If you're eager to advance your understanding in the field, you could pursue a postgraduate qualification. Master's degrees usually require one year of full-time study, or two years of part-time learning. A research-oriented PhD will add another four or five years to your university experience.
Lectures, seminars, tutorials, and workshops will form the bulk of your timetable. However, some universities arrange guest presentations from industry experts too. Assessment methods are tailored to meet the requirements of each module, but you'll probably complete exams, written assignments, presentations, and research projects.
Although you can choose elective modules that suit your interests, you must take core units in these following areas too:
Fundamentals of risk management
Risk in society and business
International economic issues and challenges
Business law
Risk analysis and control techniques
Principles of insurance and risk transfer
Project management and responsible leadership
Crisis management strategies
How to study risk management abroad
Find your best matches

See programs that best match your eligibility and aspirations

Application guidance

We'll get you to the right place to start your application

Visa & travel advice

Get help after application, all the way to your first day at university
Our team of advisors is ready to support you at every step of your study abroad journey.
Our services are 100% free for students like you because we're funded by universities.
Risk Management study abroad programs
Risk management undergraduate programs
Risk management graduate programs
Future risk management careers
As a risk management graduate, you'll have the expertise needed to steer an array of businesses and organizations towards success.
You could apply your transferable skillset to countless sectors, including banking, healthcare, insurance, and manufacturing. Although your job prospects are endless, here are some of the most popular roles secured by graduates:
Financial risk manager
Insurance broker
Investment analyst
Accountant
Investment banker
Financial advisor
Accountant
Stockbroker
If you'd like some extra support with getting onto the career ladder, most universities have an employability office that can help. The advisors provide professional and practical assistance with things like work experience and job applications.