Study epidemiology abroad
Get a fully personalized list of epidemiology programs that match your eligibility and aspirations.
See all epidemiology programs
Epidemiology degrees abroad
Epidemiology is the scientific study of the causes and effects of disease in populations. Epidemiologists are responsible for tracking the frequency and distribution of disease on local, national, and international scales.
By studying epidemiology, you'll learn how to monitor, analyze, and interpret surges in public health issues. As well as looking closely at how to control and eliminate contagious diseases, you'll examine the patterns of other chronic illnesses, like heart disease, substance misuse, and diabetes.
Outbreaks of disease are often very geographically and culturally specific. Studying abroad allows you to investigate new samples of the global population and consider how the lifestyles and genetics of different demographic groups can affect the spread of illness.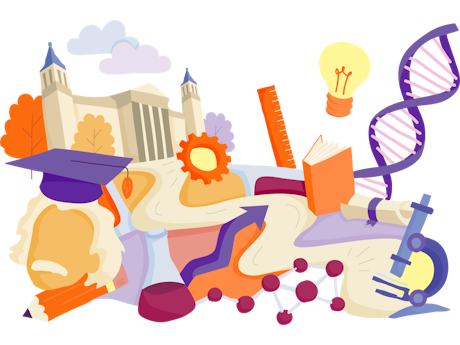 Epidemiology program structure
Degrees in epidemiology usually only begin at the graduate level, but a handful of institutions do offer bachelor's programs in the subject. These are studied on a full-time basis over three or four years.
It's much more common for students to gain a bachelor's degree in a related field - like biology, health science, medicine, or statistics - before pursuing a one or two-year master's program in epidemiology. An MSc is normally the minimum educational requirement needed to become an epidemiologist.
If you plan on working as a researcher or teaching in post-secondary education, you'll need to earn a PhD. Doctoral programs can last anywhere between three and seven years, and you'll be challenged to carry out your own, original research.
Most epidemiology programs combine lectures, tutorials, and seminars with practical workshops, and laboratories. Assessment methods will be determined by the modules you take, but written examinations, assignments, online tests, research projects, and presentations are common.
Each university's program includes a different mixture of elective and core modules. However, most degrees are designed to introduce students to these fundamental topics:
Epidemiology in practice
Clinical trials
Infectious disease modeling
Molecular and genetic epidemiology
Biostatistics and data analysis
Applied computer programming
Public health
Environmental health
How to study epidemiology abroad
Find your best matches

See programs that best match your eligibility and aspirations

Application guidance

We'll get you to the right place to start your application

Visa & travel advice

Get help after application, all the way to your first day at university
Our team of advisors is ready to support you at every step of your study abroad journey.
Our services are 100% free for students like you because we're funded by universities.
Epidemiology study abroad programs
Epidemiology graduate programs
Future epidemiology careers
In the wake of the Covid-19 pandemic, and with cases of heart disease, diabetes, and dementia on the rise, the global need for epidemiology graduates has never been greater.
Your statistical, logical, and analytical skills will be highly sought after across public and private health organizations, research laboratories, universities, government agencies, and pharmaceutical companies.
Here are some of the career paths open to you:
Academic research epidemiologist
Infection control epidemiologist
Study coordinator
Public policy specialist
Statistician
Community health educator
Veterinary epidemiologist
Pharmaceutical epidemiologist
Gathering some work experience in clinical environments, research settings, or pharmaceutical businesses will make your resume stand out. Most universities have a careers office that can help you find and apply for these valuable opportunities.