Study engineering abroad
Get a fully personalized list of engineering programs that match your eligibility and aspirations.
See all engineering programs
See your perfect engineering programs abroad
Tell us a bit about yourself and your study plans to filter your results so you only see the programs that are right for you.
Find other programs in engineering
Engineering degrees abroad
Engineering is one of the most popular subjects to study at university, and a very attractive option for international students studying abroad. It's a hugely diverse subject that encompasses many fields and disciplines and provides students with invaluable skills for their future careers.
Degrees in engineering are available in countries and universities all over the world, at all levels of study including bachelor's, master's and doctorate levels.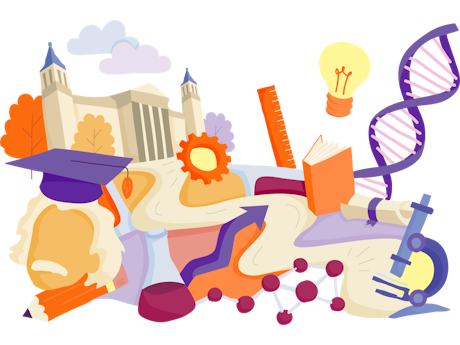 Engineering program structure
Engineering is an incredibly broad subject, and no two programs will be the same. A general engineering degree will aim to cover the fundamentals of the subject, giving you the ability to explore different topics before choosing an area of specialty.
Some of the topics and modules you can expect to study at undergraduate include:
Engineering mathematics
Electrical engineering/electronics
Mechanics and materials
Entrepreneurship and engineering
In many engineering degrees, you will learn about the foundations of the subject, and can then choose to focus your studies in a specific area from the second year onwards.
Engineering degrees include workshops, group work, computer lab work and hands-on practical work. The program will also include lectures, seminars and tutorials, and you'll be assessed through a mixture of written exams, presentations, coursework and practical work.
Why study engineering abroad
Studying engineering overseas is a great way to access the best engineering schools and programs from all over the world.
Engineering is a global profession, and attending university abroad can give you unique experience that could be invaluable in your career after graduation. It will also be a great chance to broaden your personal horizons, meet new people and improve your language skills.
One important thing to remember is to make sure the program you study is recognized by the governing body in your home country if you plan to return to work. For example, degrees should be recognized by the Council of Engineering in the UK in order to practice as a chartered engineer.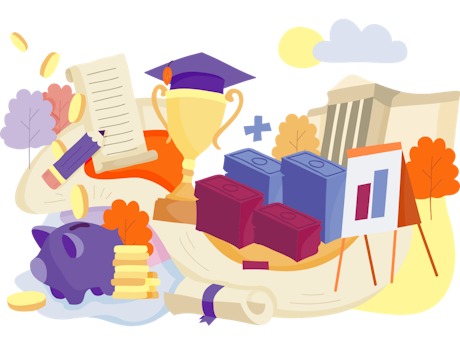 Where to study engineering abroad
Choosing where you'll study engineering abroad is a huge decision to make. It will influence the quality of the education you'll get and also your quality of life for three years or more. When working out where you want to study, think about:
The part of the world you want to study in

Make sure the location you choose is somewhere you'll enjoy living. Think about the climate, culture and politics of each country when making your decision.

Where you want to work after graduation

If you want to return home after you graduate to start your engineering career, make sure the degree you get is recognized by the governing body in your home country.

How well ranked the program or university is

If the content and reputation of the program is your main concern, base your decision on which universities have the best engineering schools and programs.
Best countries to study engineering
When it comes to looking for the countries with the most respected and highly ranked engineering programs and schools, the USA and UK are top of the list.
However, there are many other countries that have fantastic reputations for the quality of their engineering programs, including Germany, Switzerland and Singapore.
Best universities to study engineering
You can study engineering abroad at a large multi discipline university, or a specialist engineering school or college that focuses on engineering subjects.
To find the best university for you to study engineering at, consider:
What the program covers
If the program includes any internship opportunities
The culture and student life offered by the university
Where you want to be located, e.g. a city or a more rural campus
Make sure you take these things into consideration, as well as the reputation of the university's engineering programs, when making your decision.
See all universities offering engineering programs
How to study engineering abroad
Find your best matches

See programs that best match your eligibility and aspirations

Application guidance

We'll get you to the right place to start your application

Visa & travel advice

Get help after application, all the way to your first day at university
Our team of advisors is ready to support you at every step of your study abroad journey.
Our services are 100% free for students like you because we're funded by universities.
Engineering study abroad programs
When it comes to studying engineering overseas, there are several different degree types you can choose from at undergraduate, graduate and doctorate levels, including:
BSc
BEng (Bachelor of Engineering)
MSc
MEng (Master of Engineering)
PhD
Doctor of Engineering (EngD or DEng)
At undergraduate level there is little difference between the BSc and BEng, however BEng tend to involve more practical elements.
Engineering undergraduate programs
Engineering graduate programs
Search all of our engineering programs
Just tell us a bit about yourself and your study plans and we'll show you the right engineering programs for you.
Find your perfect matches
We'll find you the best programs based on your aspirations and eligibility.
Quick and easy
It only takes a few minutes to get a fully personalized list of programs.
No catches
Get your full results without having to provide any contact details.
Find your perfect programs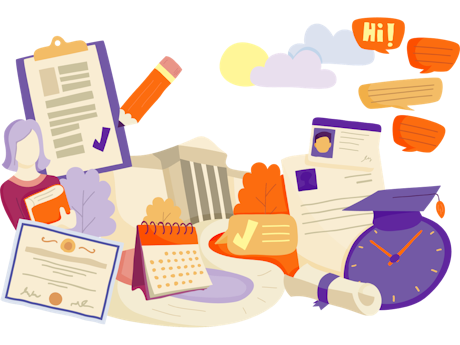 Entry requirements to study engineering abroad
The entry requirements to study engineering will be different based on the country and university you're applying to, but standard requirements include:
Completed secondary education with good grades in maths and science subjects
A personal statement displaying your interest in the engineering
Good English language proficiency test scores - the scores you'll need will be outlined by the university
Academic references
A bachelor's degree (BEng or BSc) in engineering to study at postgraduate level
Check the requirements of the programs you're interested in to find out what grades or GPA you need. Here is more on how to study abroad.
Future engineering careers
The career prospects for engineering graduates are very attractive, but what you can do will depend on the area of engineering you choose to specialize in. For example you could become a:
Civil engineer
Nuclear engineer
Aerospace engineer
Mechanical engineer
Structural engineer
Technical writer
Patent lawyer
It's important to think about what career you want after graduation as this can help you decide what engineering program to choose. Make sure the program you choose focuses on the areas that match both your interests and your career aspirations.