Study computer science abroad
Get a fully personalized list of computer science programs that match your eligibility and aspirations.
See all computer science programs
See your perfect computer science programs abroad
Tell us a bit about yourself and your study plans to filter your results so you only see the programs that are right for you.
Find other programs in computer science
Computer Science degrees abroad
Computer science is the study of computers, computation and information. It's all about understanding computer systems, and taking a scientific approach to their applications.
It's also one of the most popular subjects for international students to study overseas. It's a fast-paced and ever changing field, and choosing to study a computer science degree abroad can expose you to new technologies and approaches.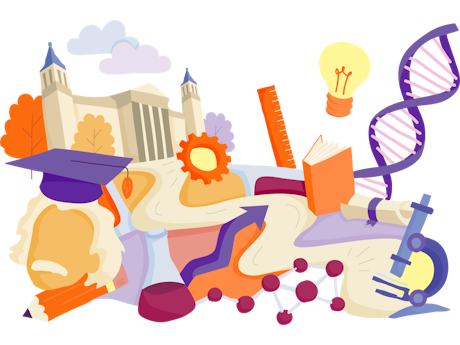 Computer Science program structure
Computer science can be defined differently by different universities; some may use computer science to refer to information technology degrees, while others use it as an umbrella term to cover several degree areas that involve computers and technology.
This means the program curriculum can vary greatly between countries and universities, so it's important to take a close look at the structure and scope before you apply. Here are some of the topics you can expect to cover:
Computing fundamentals
Programming languages
Algorithms
Continuous mathematics
Machine learning
Computer architecture
Artificial intelligence
Software engineering
You'll have the opportunity after your first year to select optional modules that will help you personalize your degree. This means you can choose to study the areas that most interest you and best suit your career aspirations.
Computer science degrees are largely assessed through exam papers, but most programs will also include individual project work supported by small classes and personal tutors. There is also often the opportunity to work on real world problems, supported by local industry.
Types of computer science degrees
Computer science contains a number of disciplines and specializations that you can choose to study at degree level. Some common computer science subdisciplines you could study include:
Artificial intelligence
Computer forensics
Software engineering
Information systems
If you would rather focus your studies on one specific area, it may be worth considering one of these courses.
Why study computer science abroad
It's no wonder that computer science is one of the most studied subjects at universities all over the world. As the world around us becomes more and more digitized, the demand for computer scientists has never been higher, and the career opportunities after graduation are plentiful.
Choosing to study computer science overseas means you'll be able to choose from a huge range of programs, from some of the world's most respected universities and colleges. It will also expose you to a new culture and approach which could broaden your understanding of the subject.
Making the huge step of studying computer science abroad will also help you stand out when it comes to finding a career after your degree. It will show employers that you're able to adapt to new environments, and it will give you a unique international perspective.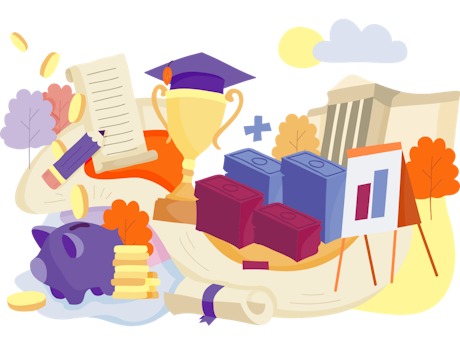 Where to study computer science abroad
Working out where you want to study computer science is a huge decision, and there are many factors to consider while you choose:
If you want to remain in the country after graduation to work, consider which location offers the best career prospects
Also think about how long you want to study for - in some countries you can gain a bachelor's degree in three years, in many others it will take at least four
Make sure you choose a country that you'll be happy living in for at least three years, so think about things like the climate and culture
Read our guide on choosing where to study abroad for more help on making the right decision for you.
Best countries to study computer science
When it comes to the countries with the best ranked and most respected computer science programs abroad, the US and UK are seen as at the head of the pack.
However, the chasing pack include Switzerland, which offers some of the very best courses available anywhere in the world.
Asia is also at the forefront, with Singapore, China and Hong Kong all offering top ranked programs. This is also an area of the world famous for being at the cutting edge of technology, which means you'll have the latest tech at your fingertips.
Best universities to study computer science
When deciding which university is best to study computer science, it's important to remember that the content of each university's program is likely to be very different.
Therefore make sure you look carefully at the structure and curriculum of the program and make sure it's right for you and your career aspirations. Don't just apply to the best ranked computer science universities in the country you want to study in without checking the program details first.
You should also think about what you want from your university experience. Do you want to study at a traditional campus university and to live in residence halls? Would you rather live in a big city, or a quieter area? Do you want lots of sports and societies that you can get involved in?
See all universities offering computer science programs
How to study computer science abroad
Find your best matches

See programs that best match your eligibility and aspirations

Application guidance

We'll get you to the right place to start your application

Visa & travel advice

Get help after application, all the way to your first day at university
Our team of advisors is ready to support you at every step of your study abroad journey.
Our services are 100% free for students like you because we're funded by universities.
Computer Science study abroad programs
There are several different types and levels of computer science degrees that you can study abroad. At undergraduate level you can study a bachelor's as a BSc, or some offer a BEng. There is often no difference between the two, other than a BEng may be accredited by an engineering body. A computer science bachelor's will take three or four years to complete.
As a graduate you can study for an MSc in computer science, which usually take one or two years depending on the country you're studying in. If you want to continue your education after a master's, you can study an MPhil or PhD in computer science, which can be completed in between two and four years.
Computer science undergraduate programs
Computer science graduate programs
Search all of our computer science programs
Just tell us a bit about yourself and your study plans and we'll show you the right computer science programs for you.
Find your perfect matches
We'll find you the best programs based on your aspirations and eligibility.
Quick and easy
It only takes a few minutes to get a fully personalized list of programs.
No catches
Get your full results without having to provide any contact details.
Find your perfect programs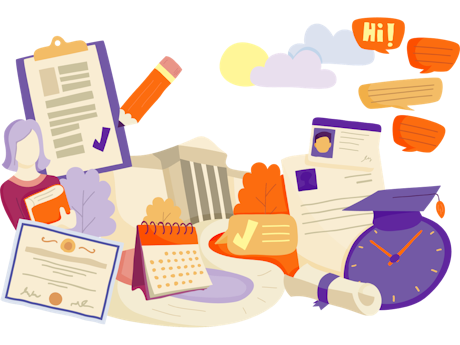 Entry requirements to study computer science abroad
The specific computer science degree requirements for each program will vary based on the country and university you're applying to, but as a general rule you'll need:
To have completed secondary education in your home country with strong grades in relevant subjects, usually including mathematics
A personal statement that outlines your interest in the computer science
Satisfactory English language proficiency test scores
Academic references
A bachelor's degree, usually in computer science or a related field, to study at postgraduate level
Make sure you check the requirements for your chosen program carefully before you apply. Some universities may ask for examples of your work, for example any programming you've done.
In some countries you'll need to apply through a centralized application service, where as in many countries you'll need to apply directly to the university or college. Here is more information on how to study abroad.
Future computer science careers
One of the most attractive aspects of a computer science degree is that the skills it will give you are in high demand. Every industry needs tech-savvy employees, so you'll have plenty of career options with a computer science degree.
Here's some of the most common computer science degree jobs:
IT consultant
Software developer
Computer systems analyst
Web developer
Information security analyst
Project manager
Database administrator
If you know what you want to do, work out what skills that career needs and make sure you choose a program that covers them.