Study coaching abroad
Get a fully personalized list of coaching programs that match your eligibility and aspirations.
See all coaching programs
See your perfect coaching programs abroad
Tell us a bit about yourself and your study plans to filter your results so you only see the programs that are right for you.
PhD programs in
coaching

No programs listed
Find other programs in coaching
Coaching degrees abroad
Coaching degrees equip students with the theoretical knowledge and practical skills needed to effectively train, mentor, and guide individuals across a range of sports and abilities.
By enrolling in this program, you'll develop a comprehensive understanding of the principles and practices behind successful coaching. Alongside exploring and evaluating different coaching techniques and approaches, you'll learn about the ethical responsibilities of today's coaches.
Studying abroad is an invaluable opportunity to see how sports coaches operate around the world. Your introduction to new sports and coaching styles will mold you into a well-rounded and versatile coach. Most importantly, you'll appreciate the global power of sport and its potential to connect, unify, and transform.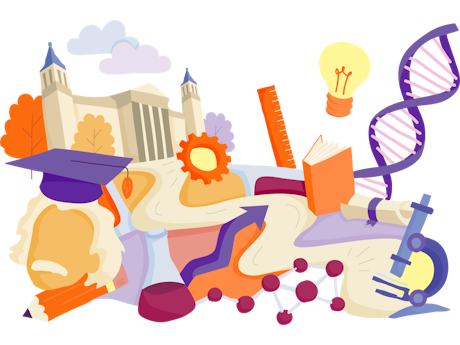 Coaching program structure
The most popular study path followed by aspiring professional sports coaches is a bachelor's degree. A BSc is studied over a minimum of three years, but most courses will encourage students to complete an additional year-long placement during their studies.
Placements are a fantastic way of putting what you've learned into context, gaining industry experience, and making professional connections.
If you've always dreamt of studying in the US, you can choose to study coaching as your major. After completing your general education classes in the first two years of study, you'll take more classes directly related to sports coaching in the final half of your degree.
Research-based postgraduate qualifications are available for those still hungry to learn more. An MSc can be studied over one or two years, followed by a PhD which takes the average student five years to finish.
Coaching programs typically blend theoretical and practical teaching methods. As such, you'll be expected to participate in lectures, practical sessions, seminars, hands-on laboratories, and tutorials.
Assessment methods will vary depending on the modules you select, but you'll probably complete exams, essays, practical assessments, reports, and presentations over the course of your degree.
The content of coaching programs will largely depend on where you choose to study. However, most courses will include these core elements:
Fundamentals of effective coaching
Practical applications of coaching
Coaching professional practice
Coaching contexts and methodologies
Sport psychology
Physiology of exercise
Principles of human movement and skill in sport
Athlete and coach management
Best countries to study coaching
How to study coaching abroad
Find your best matches

See programs that best match your eligibility and aspirations

Application guidance

We'll get you to the right place to start your application

Visa & travel advice

Get help after application, all the way to your first day at university
Our team of advisors is ready to support you at every step of your study abroad journey.
Our services are 100% free for students like you because we're funded by universities.
Coaching study abroad programs
Coaching undergraduate programs
Coaching graduate programs
Master's in coaching
Coaching - MSc Eastern New Mexico University, USA

Program type

Master's

Duration

1 year

Annual tuition fee

8,986 USD

Fee in university's local currency 8,986 USD

Start date

January, August

about Coaching

Kinesiology: Coaching - MA California State University, Long Beach, USA

Program type

Master's

Duration

2 years

Annual tuition fee

14,604 USD

Fee in university's local currency 14,604 USD

Start date

August, January

about Kinesiology: Coaching

Leadership and Coaching - MA Teesside University, UK

Program type

Master's

Duration

1 year

Annual tuition fee

16,203 USD

Fee in university's local currency 13,000 GBP

Start date

September, January

about Leadership and Coaching

Sports Coaching - MRes London Metropolitan University, UK

Program type

Master's

Duration

1 year

Annual tuition fee

16,515 USD

Fee in university's local currency 13,250 GBP

Start date

September

about Sports Coaching
See all master's degrees in coaching
Search all of our coaching programs
Just tell us a bit about yourself and your study plans and we'll show you the right coaching programs for you.
Find your perfect matches
We'll find you the best programs based on your aspirations and eligibility.
Quick and easy
It only takes a few minutes to get a fully personalized list of programs.
No catches
Get your full results without having to provide any contact details.
Find your perfect programs
Future coaching careers
As a coaching graduate, you'll be armed with the tools needed to work across a range of sport, recreational, and educational settings.
Your leadership, communication, passion, and perseverance will help you to excel in any of the following roles:
High-performance coach
Youth coach
Performance analyst
Personal trainer
Sports development officer
Teacher
Armed forces training officer
Fitness center manager
Finding work experience and internship opportunities during university holidays will tremendously improve your employment prospects. Your University's career advice team will help you track down and apply for these voluntary positions.