Uni facts
International students

1385
Study abroad at the Amsterdam School of International Business
The Amsterdam school of international business (AMSIB) is a branch of the Amsterdam University of Applied Sciences. The University has a global mindset, appreciating cultural diversity. AMSIB aim for students to graduate with the global knowledge, passion and social skills necessary for success in international business.
AMSIB is based in two locations across Amsterdam: the Fraijlemaborg (FMB) in Zuid-Oost and the Wibaut building in Amsterdam Center. The locations are well-connected to public transport or easily reached by bicycle — Amsterdam's favorite way of getting around. At both sites you can find modern teaching facilities and a community atmosphere where staff, local and international students learn and connect together.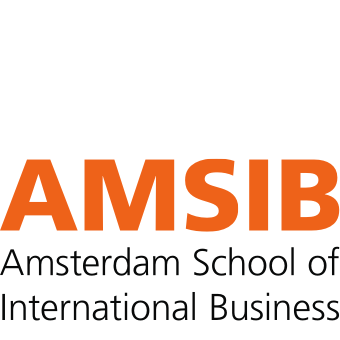 Why study at the Amsterdam School of International Business?
Practical learning

learning-by-doing approach to business and management

Social responsibility

a focus on ethics with respect for norms and values across the world

CIS member

the council of international schools (CIS) helps collaboratively shape international education

Safe city

Amsterdam is in the top 10 cities for overall safety
Life as an international student
AMSIB's students and staff span across 90 nationalities. AMSIB's diversity can be felt throughout the curriculum, faculty body, classes and student organisations. Student clubs bring together the student body on different topics and activities, including a variety of student associations. Many offer activities and services that are specifically oriented towards international students.
Each first year and second year student at AMSIB is assigned a mentor. The mentor provides general and specific information regarding the school, policies, procedures, as well as being the first point of call for any issues.
Student life & facilities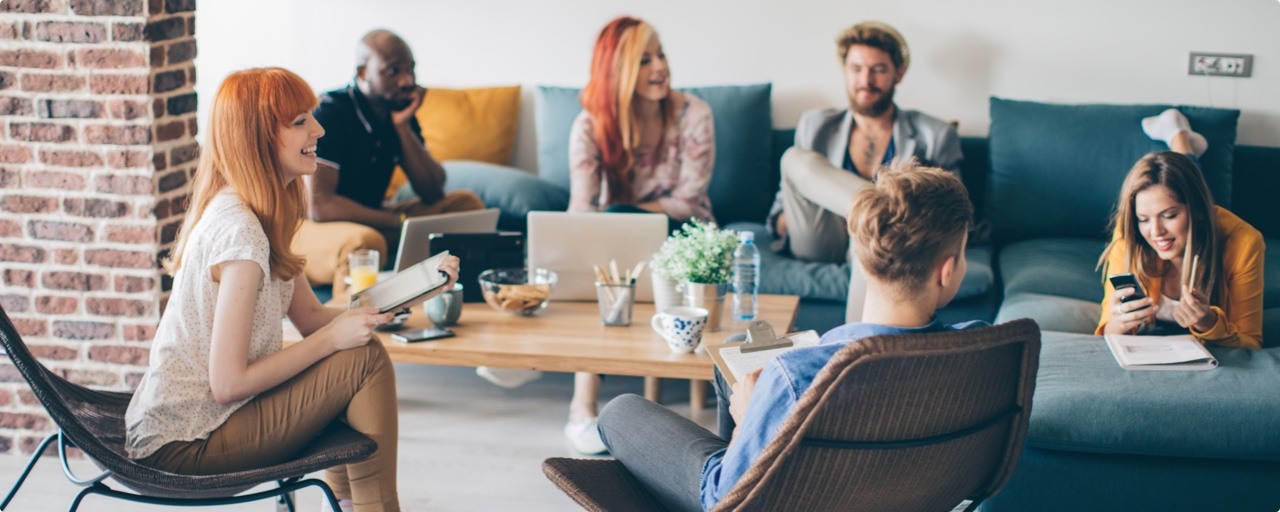 How Studee can help you
Universities & programs

Find the right program for you and your career aspirations

Application assistance

Be guided through your application process

Visa & embassy guidance

Maximise your chances of being granted a visa

Enrollment & travel advice

Get support all the way to your first day at university
Speak to a personal advisor (free service)
Amsterdam School of International Business programs
Fees and funding
In order to take part in a study program, you will be required to pay a tuition fee. Tuition fees for government-subsidized study programs are fixed on an annual basis by the Ministry of Education, Culture and Science. This is the statutory tuition fee.
If you meet the requirements applied by the Ministry of Education, Culture and Science, you will be required to pay the statutory tuition fee. If you do not meet these requirements, you must pay the institutional tuition fee.
The academic year for all study programs begins on 1 September, but for some programs you may be able to begin on 1 February.
AMSIB welcomes international students at the Amsterdam University of Applied Sciences to apply for scholarships and grants.
Amsterdam Talent Scholarship
To honor and attract talented international students, AUAS has introduced a performance-based scholarship system: the Amsterdam Talent Scholarship (ATS). The ATS are awarded at the end of every academic year to non-EEA students. In order to be eligible for an ATS a student's study results have to meet certain pre-specified requirements.
Holland Scholarship
The scholarship is meant for international students from outside the European Economic Area (EEA) who want to do an English taught bachelor's or master's in Holland. The EEA consists of the EU countries and Iceland, Liechtenstein and Norway.
The Holland Scholarship is financed by the Dutch Ministry of Education, Culture and Science and selected Dutch research universities and universities of applied sciences.
The scholarship amounts to €5,000. You will receive this in the first year of your studies.
Location
Amsterdam School of International Business
Fraijlemaborg 133, 1102 CV Amsterdam
The University is located in the heart of the central business district of Amsterdam, which is considered to be one of Europe's prime business hubs and ranked among the best cities in the world to live in.
Top tech hub in the Savills Tech Cities 2019 report

4th place globally
Visa requirements for Amsterdam School of International Business
Many international students will require a visa to study in the Netherlands, and this is a vital step of your study abroad journey. Make sure you understand the requirements you may need to meet before applying.